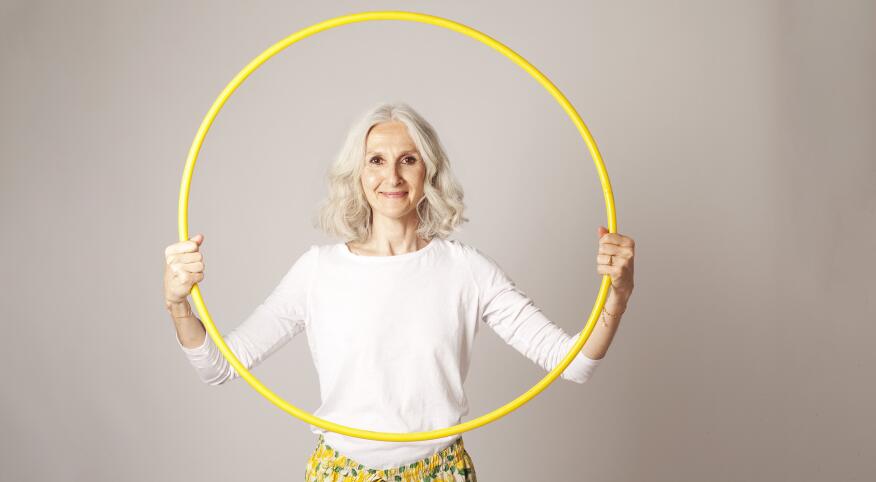 We're getting older. This is true. Here's something that's also true. You get to define what "getting older" means and looks like to you. Just as your 20s were a blank-slate time of life, your 50s can be another. You get to shape your days in ways that fire you up and are fulfilling.

To keep you from being tripped up by dusty aging stereotypes, we are here to share three things you absolutely, positively do NOT need to do once you turn 50.

1. Don't schedule your life around your kids and grandkids. Your children and grandchildren can be a huge part of your life without being your whole life. What does that mean? It means that amid all the time you devote to your loved ones, you also make time for what you love. Keep up with your book club, go on walks with friends, treat yourself to lunch at your favorite café, enjoy travel, or volunteer. You deserve whatever it is that fills your tank, independent of your family. Why is that so important? Because when your life is made up of many different elements, your family can be one key layer of what makes your days feel rich and joyful, but it relieves the pressure of them being the only layer. Plus, you'll be rewarded with more energy to give back to your kids and grandkids when they need it.

2. Don't dress conservatively or look frumpy. Nowhere is it written that 50-somethings are not allowed to be stylish. Hollywood is full of beautiful, elegant people in the second half of their lives, who rock the red carpet, the farmers market, and the coffee shop with innovative, fashion-forward looks. So, if you need inspiration, look to celebs and also trust your own chic instincts. (Psst – they're the same ones you've always had.)

3. Don't hide your gray hair. There may come a time – and that time may be now – when you're tired of devoting all those hours and dollars to covering up your natural grays. If that's your mood now, we say run with it! You won't be the only one. Plenty of celebrities have embraced their silvery strands, including Sarah Jessica Parker, Jamie Lee Curtis, and Andie MacDowell.

And there are products created especially to make the transition easier. Go Gray® is a budget-friendly solution to help you ditch the dye and gracefully grow out your natural gray, whether you're just beginning the journey, midway through a transition, or already relishing your silver locks. Go Gray's products – Revitalizing Treatment, Clarifying Shampoo & Conditioner Duo, Purple Toning Duo, and Toning Masque – help with everything from lightening tough dyes to removing color and making your hair look and feel healthier. The Go Gray System meets you at any stage of your go gray path with the goal of helping you feel happy, sexy, and confident with your more natural do. 

Forget the stereotypes. Your 50s can be a fulfilling, vibrant, glamorous time when you own your look and the way you spend your days. Instead of surrendering to other people's schedules, make space for your passions. Lean into your stylish self with clothes and trends that complement you and boost your confidence. And don't be afraid to let your grays do their natural thing. You'll be treating your hair better – and there are products, including Go Gray, that'll help you look wonderful doing it. Look for them at Target, Walmart, Walgreens, and CVS. Here's to good times ahead.

Embrace your gray™ and click here to take the quiz and find out which Go Gray products are right for you.