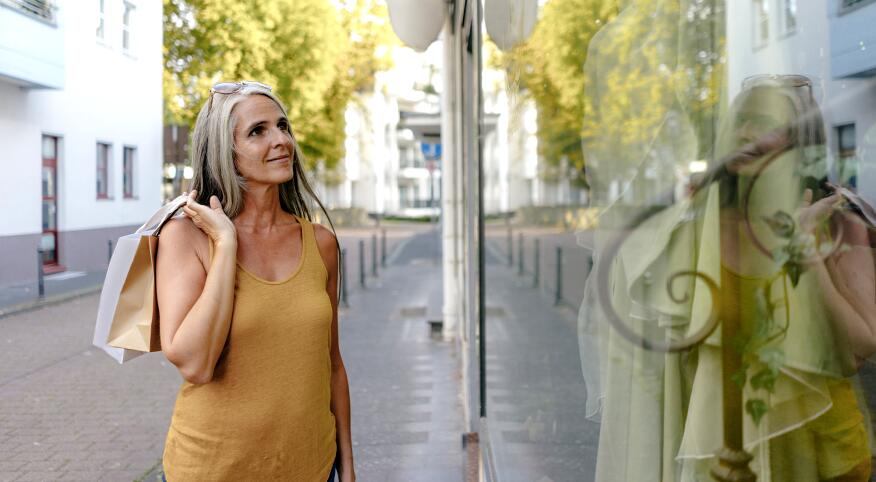 Remember that moment you spied your first gray hair? Going out on a limb here to say we bet there wasn't a lot of celebrating. Mild panicking, maybe? A scramble for the tweezers? But the times they are a-changing, and a scroll through social media shows many women sporting lovely silvery locks. So, chin up, you gray-haired beauty. Now is a better time than ever to give free rein to your own amazing grays. To help bolster your confidence – and provide some style inspiration – check out these five celebs owning their au naturel looks.

Silvery strands are definitely on trend. Just ask these five superstars.

Jamie Lee Curtis – Her short, sometimes spiky do has long radiated confidence, and these days Curtis has let it go gloriously gray. The actress is well-known and loved for many movies. They include her recurring scream-queen role in the horror Halloween franchise films as well as cult classics such as A Fish Called Wanda. Curtis has made the rounds of this year's awards circuit, recently winning an Oscar for Best Supporting Actress, along with several more nominations for her performance in the film Everything Everywhere All at Once.

Andie MacDowell – This model, actress, and activist first made her mark starring in the beloved '90s romcoms Four Weddings and a Funeral, Green Card, and Groundhog Day. In 2021, her role in the Netflix miniseries Maid garnered her a Golden Globe nomination for Best Supporting Actress. These days, her signature long curls are spectacularly silvery, a look she makes oh-so-elegant onscreen, on magazine covers, and on red carpets.

Sarah Jessica Parker – The actress and fashion icon has been a trendsetter for decades. Her latest stylish spark may well be helping women feel good about their silver strands. She rocked hers in 2021's Sex and the City sequel series, And Just Like That… for HBO, and again on the cover of Vogue magazine. In interviews, she has championed women embracing their naturally aging selves.

Cynthia Nixon – Sarah Jessica Parker's Sex and the City co-star, Nixon has also let her sleek, straight hair go gorgeously gray. The actress has had a long and award-studded Broadway career and is also a political activist and advocate. Nixon reprised her Sex and the City character Miranda for HBO's sequel series, And Just Like That.... She also directed an episode and is on tap to direct more for the upcoming Season 2.

Stacy London – The fashion stylist and What Not to Wear co-host has never been shy about loving and showing off her dramatic gray streak. It's been an essential part of her look for years! In addition to her hit TLC show, London is an author, sharing her pro tips in her book The Truth About Style, among other titles. She is also an entrepreneur.

Ready to follow in the footsteps of these savvy, stylish women and embrace a more natural look? The gentle, effective products of Go Gray® will meet you wherever you are in the process – whether you're just starting the transition to gray, midway through the journey, or want your already silvery hair to look and feel healthier.

Go Gray's products include a Revitalizing Treatment, Clarifying Duo, Purple Toning Duo, and Toning Masque. They help with everything from lightening tough dyes to softening the appearance of a grow-out, to further removing color and revitalizing hair. When you're ready to strut those celeb-worthy tresses, you can find Go Gray products at Target, Walmart, Walgreens, and CVS. Once you make the switch, rest assured you'll be in excellent company. Just tell everyone Sarah Jessica Parker and Jamie Lee Curtis sent you.

Embrace your gray™ and click here to take the quiz and find out which Go Gray products are right for you.