How To Wear Navy And Black Together: 5 Chic Looks For Work
Brace yourself. Today we tackle a divisive topic.
Brace yourself. Today we tackle a divisive topic: how to wear navy and black together. For some, this combination has long been considered a sartorial faux pas. (As a child, MM Stylist Annabel was vehemently instructed never to combine the two.) I grew up under a less rigorous set of rules, but still, I avoided the different ways to wear navy and black for the majority of my young life. That all changed when I moved to Paris and realized that this controversial color combo was not only acceptable, but actually de rigueur for Parisians.

Upon arriving in the French capital, the first thing I noticed was what appeared to be a city-wide ban on color. It seemed like nine out of ten Parisians were clad in head-to-toe black. But upon closer inspection, I realized there was color in the mix—navy!—and it was everywhere. Black sweaters were accented with navy scarves; navy dresses were topped with black leather jackets; dark denim was complemented by oversized black sweaters. Everyone from businesspeople to French Vogue editor Emmanuelle Alt was rocking the look. In an effort to assimilate, I adopted navy and black as my go-to colors and never looked back.

You might be thinking, 'That's all well and good if you're zipping around Paris on a scooter, but what if you're a professional woman who needs to dress for the office?' Fair question. There's a ton of inspiration out there for how to wear black and navy when you're off-duty, but there's no roadmap for how to combine these dark hues for the corporate world — until now! Below, we present five ways to wear navy and black for work.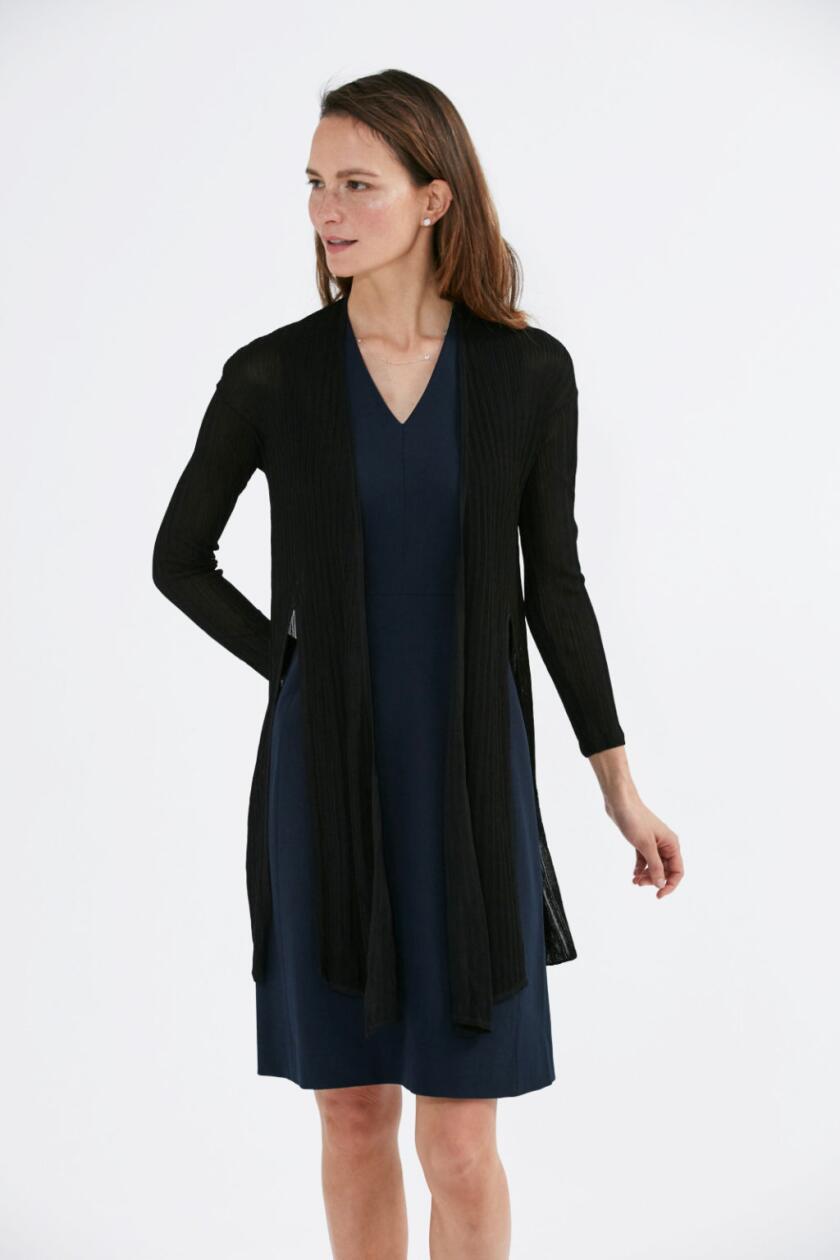 Ready to look long and lean? Create a "column effect" by pairing a long navy dress with an easy kimono-style layer that will stand out in a sea of "office cardigans."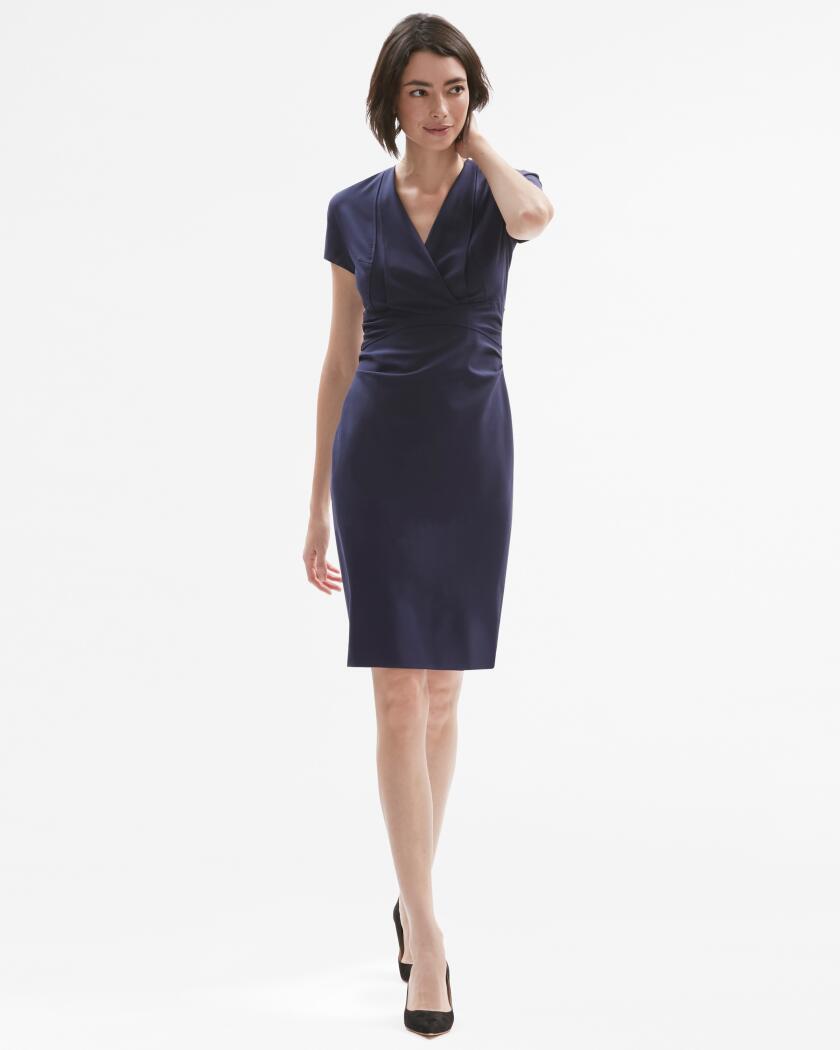 Black may be your go-to "power color," but navy carries its own distinct form of strength. For a look that oozes confidence, we love the combination of a strong silhouette in galaxy blue and a delicate black heel.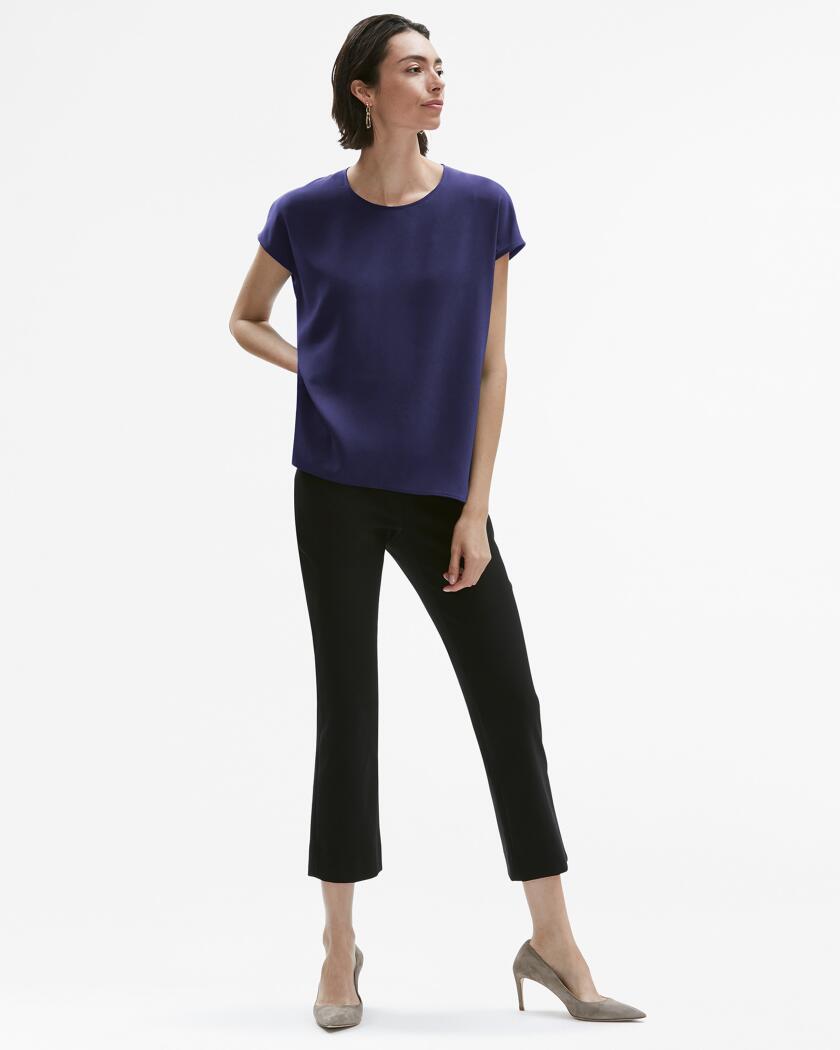 For more casual days, pair an easy office top with form-fitting (machine-washable) pants. This pair has a clever adjustable hem, so in the event that you really are zipping around Paris on a scooter, you can crop them accordingly. Top it off with the Elara earrings.





An easy black A-line dress is perfect for a presentation at work or your next big party, and is elevated by adding a tailored navy jacket on top. Notice how a jacket balances the flowing silhouette of an A-line skirt, creating a professional yet elegant look — whether you're at a board meeting or a soirée.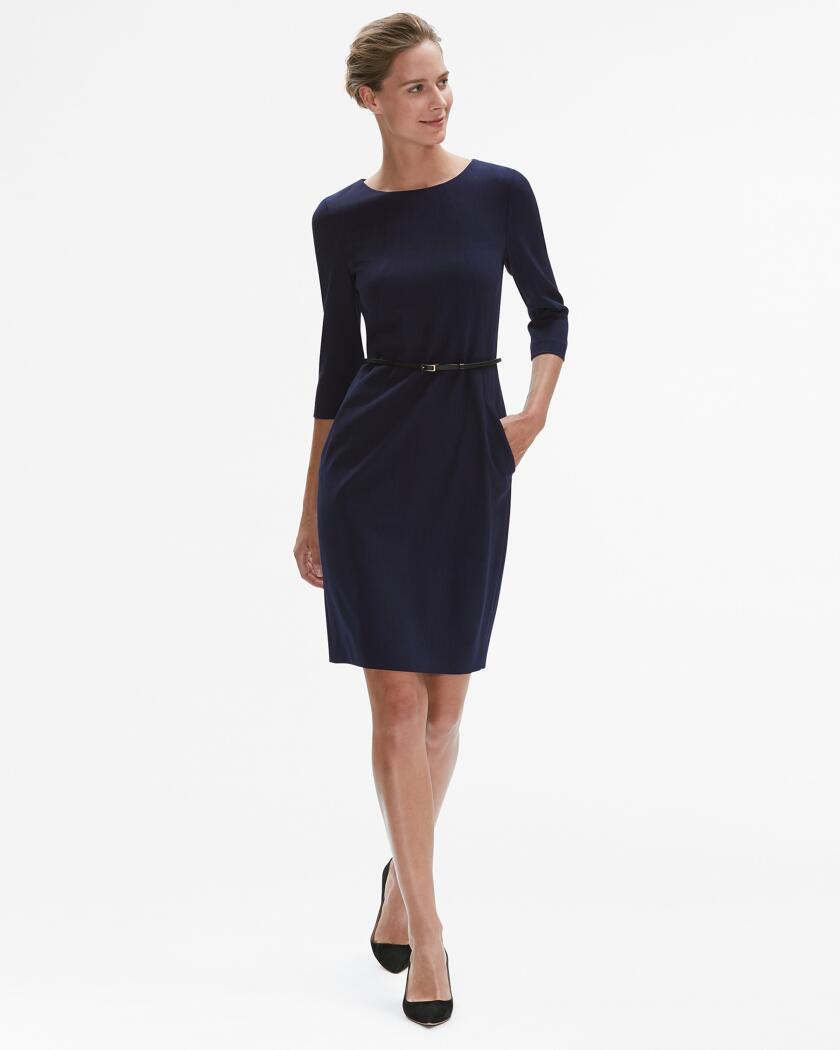 The black version of this dress is MM.LaFleur's best-selling style, but the deep indigo version provides a slightly softer alternative. Accent a three-quarter-length-sleeve dress with a waist-flattering black belt, and feel poised and comfortable as you jet between cities.