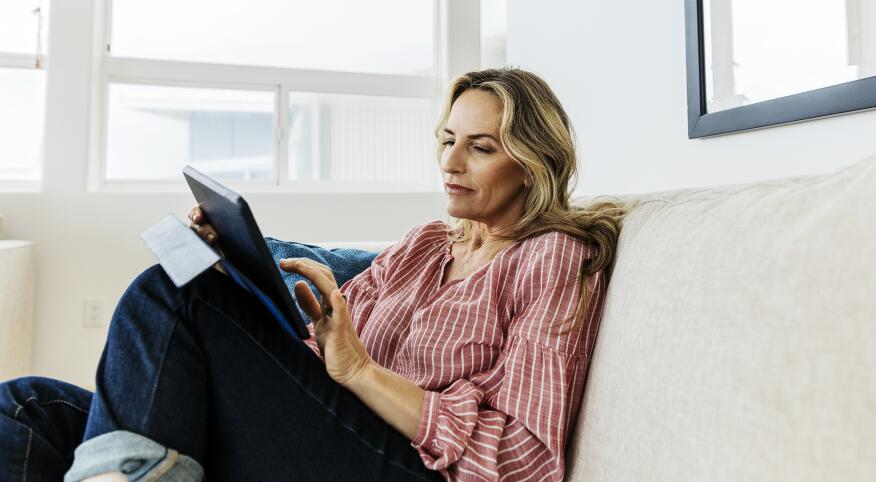 You work hard, you follow a budget, and you have a plan for the future - all in hopes that you'll have the financial freedom to take care of the essentials and enjoy the extras. Here are some budget-friendly tips to help stretch your dollar.

1. Embrace Your Frugal Side No one likes to spend more money on something they can get at a discount. Embrace being more frugal. For some, that means changing their mindset from thinking that looking for a bargain is being cheap to realizing it's actually savvy shopping.

Do some online research and shop around for the best price. Paying full price should be the exception to the rule on everything from food, clothing, and insurance to hotels and dining out, and household appliances. Search for coupons and promo codes before making a purchase. As an AARP member, you can maximize your savings by using your member benefits. There are literally hundreds of ways to save!

2. Check Your Gut For some, shopping and spending is a habit or a way of socializing with friends. It's always a good idea to ask yourself, Do I really need this, or is this an emotional purchase? Then listen to your gut. If you do need to purchase, that's fine. If the spending is not necessary, it's a good opportunity to change your behavior before you spend needlessly.

3. Use a Credit Card That Works for You Even after you find the best deal, you still need to spend money. When choosing a credit card, look for one that doesn't charge an annual fee. When you use the right credit card, you can earn cash back on all your purchases. This is a great way to recoup some of your costs, especially when paying for high-ticket items, like healthcare expenses, home renovations, and travel.

The AARP® Travel Rewards Mastercard® from Barclays has no annual fee and allows you to earn: 3% cash back on airfare, hotel stays, and car rentals; 2% on restaurant purchases; and 1% on everything else. There is no limit to the rewards you can earn, and the card offers redemptions for cash back, AARP memberships, and more. And, there's $0 fraud liability protection against unauthorized charges made on your account.

PLUS

As a Limited-Time Offer: Earn a $200 cash back bonus when you spend $1,000 in the first 90 days using your AARP® Travel Rewards Mastercard® from Barclays. You can also enjoy all the other card benefits.

You've got this! Use these tips to stretch your dollar. Get rewarded for every purchase. You can use your cash back rewards to pay for something fun down the road or direct deposit it to your checking or savings account.

Apply for the AARP® Travel Rewards Mastercard® from Barclays and watch your vacation dollar go further. Click here to apply. Terms apply. 

AARP member benefits are provided by third parties, not by AARP or its affiliates. Barclays Bank Delaware (Barclays) pays royalty fees to AARP for the use of its intellectual property. These fees are used for the general purposes of AARP. Some Barclays offers are subject to change and may have restrictions. Please contact Barclays directly for details.

The AARP® Travel Rewards Mastercard® from Barclays is issued by Barclays Bank Delaware pursuant to a license from Mastercard International Incorporated. Mastercard, World Mastercard, World Elite Mastercard, and the circles designs are registered trademarks of Mastercard International Incorporated.