And it has nothing to do with the bedroom.
For those who choose a bottle based on the prettiest label.
Whether you're in a "ship," or need to decipher your teen's love life, you may want to learn the newest lingo.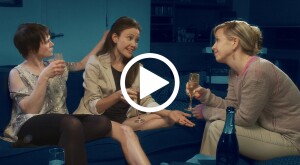 When Girls Night Gets Real. Very Real
You don't want to miss episode 5 of "The Other F Word"
Sign up to receive our free weekly newsletter every Thursday.