Unless you're having a killer orgasm, there's no reason to scream.
For the next time you need a pick-me-up or a tide-me-over.
And the misconceptions people have about women in their 40s.
As I learn to be gentler with myself, here's what I vow to do.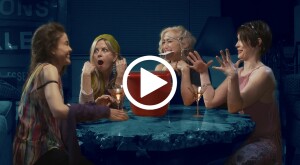 Is This The Most Epic Game Of 'Never Have I Ever'?
You don't want to miss Episode 7 of "The Other F Word."
Sign up to receive our free weekly newsletter every Thursday.