We're about to get a bit naughty. *Wink*
There was trouble in the relationship, and it was happening at night.
The question cut through our chatter like a knife: "Did anyone even read the book?"
When the green-eyed monster rears its ugly head.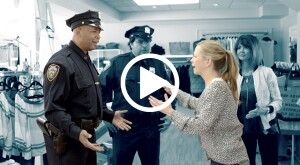 The Morning After Girls' Night Out Brings More Than Just A Headache
You don't want to miss Episode 8 of "The Other F Word."
Sign up to receive our free weekly newsletter every Thursday.