4 Female-Created Healthy Energy Bars You Just Have To Try
These women entrepreneurs have made nutritional snacks taste oh-so good.
While energy bars can be healthy, many are pretenders making claims that don't add up. Enter these four showstopping nutritious — and delicious — bars created by smart, strong women to help us all live healthier, happier lives.

Picky Bars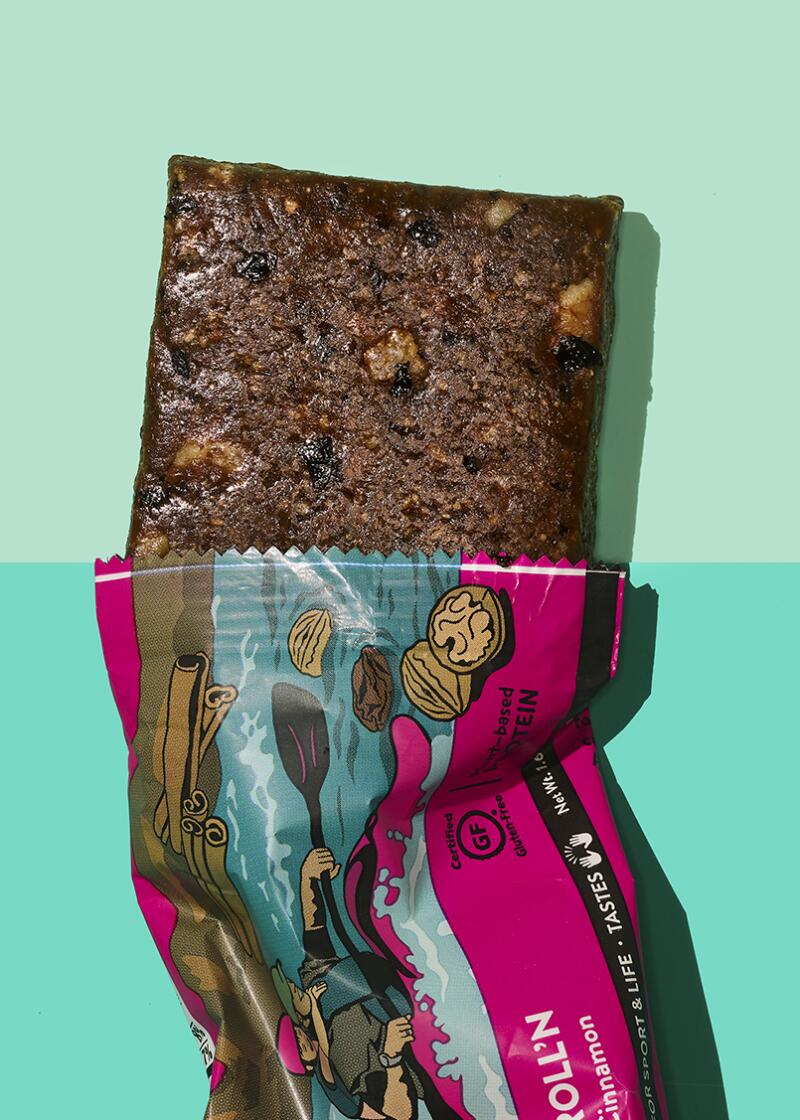 Professional athletes Lauren Fleshman and her husband, Jesse Thomas, founded Picky Bars with professional long-distance runner Stephanie Bruce to fill a gap in the market. Fleshman says they wanted something "without all the cheap fillers, weird ingredients and food foolery." She said that as active parents with pro-athlete backgrounds, they wanted a portable snack based on nutrition science.

Picky Bars was born, with an aim to be "real food, balanced for sustained energy, made for a sensitive gut, and low in added sugar." But just as importantly, they wanted them to taste good. "Food should be enjoyed," Fleshman insists.

Picky Bars comes in attention-grabbing flavors such as Chai and Catch Me, Ah! Fudge Nuts (a best seller) and Need for Seed. Fleshman says that since launching 10-plus years ago, they've been a "a steady voice of reason in a trend-driven industry that exacts a huge toll on people's relationships with food and their body." Picky Bars have 180–190 calories and 6–7 grams plant-based protein, and are free of gluten, dairy, soy and GMOs.

"Our goal is to help support a healthy, sustainable relationship with food and body, because when people have more ease with those things, they can live fuller, happier lives," Fleshman says.

Bhu Foods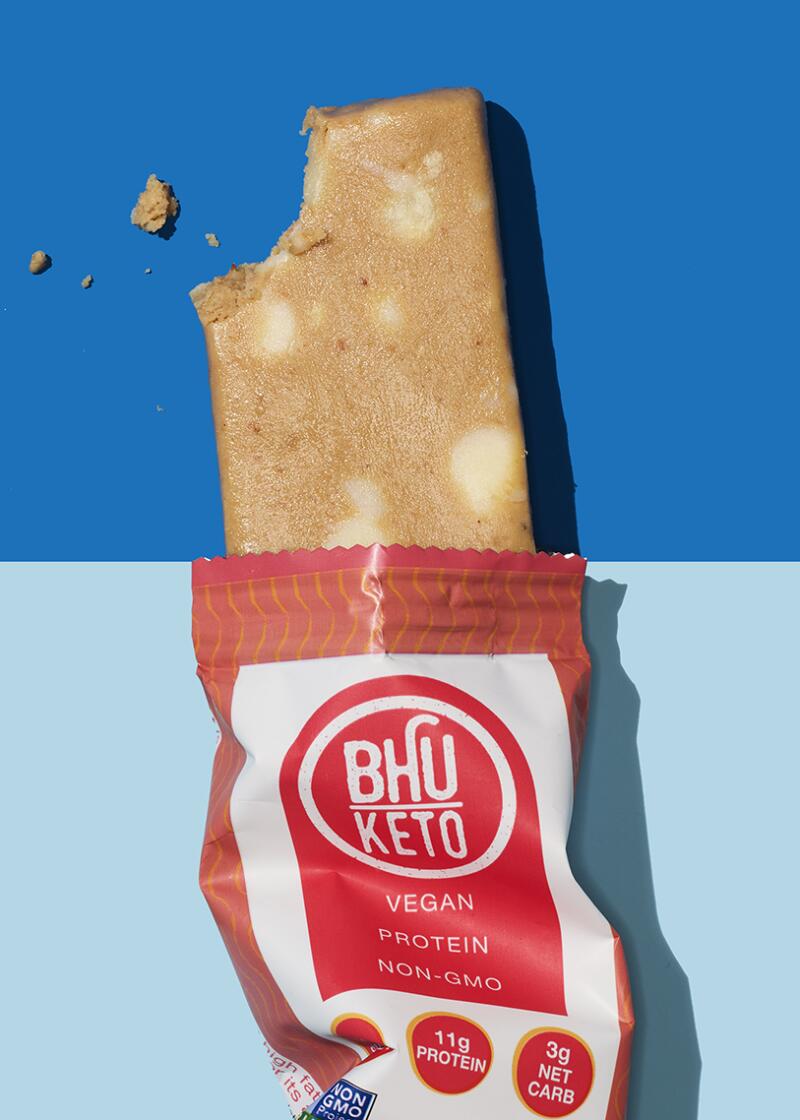 Bhu Foods founder Laura Katleman is a recovered sugar-addict. She describes how she would reach for ice cream, cookies or candy when something emotionally challenging was going on. "This cycle was so painful that I wanted to crawl under a rock when it happened."

Controlled by her addiction, she couldn't imagine being free.

"At the time there were only sugar-free or low-sugar foods, full of artificial sweeteners like aspartame or sugar alcohols." This was impetus for Bhu, and Katleman got to work. She envisioned an organic line sweetened with monk fruit, a medicinal low-glycemic fruit. Bhu's popular plant-based Keto Protein Bars are protein rich and have just 1 gram of sugar and 1 gram to 3 grams of carbs. They're also offered as "bites" for those needing a small but substantive snack, a guilt-free dessert or a smaller-size bar for when you don't need the full-size bar.

Flavors circle around a cookie dough theme (seriously!), such as Chocolate Chip Cookie Dough, White Chocolate Macadamia Cookie Dough and Double Dark Chocolate Cookie Dough.

Crazed Foods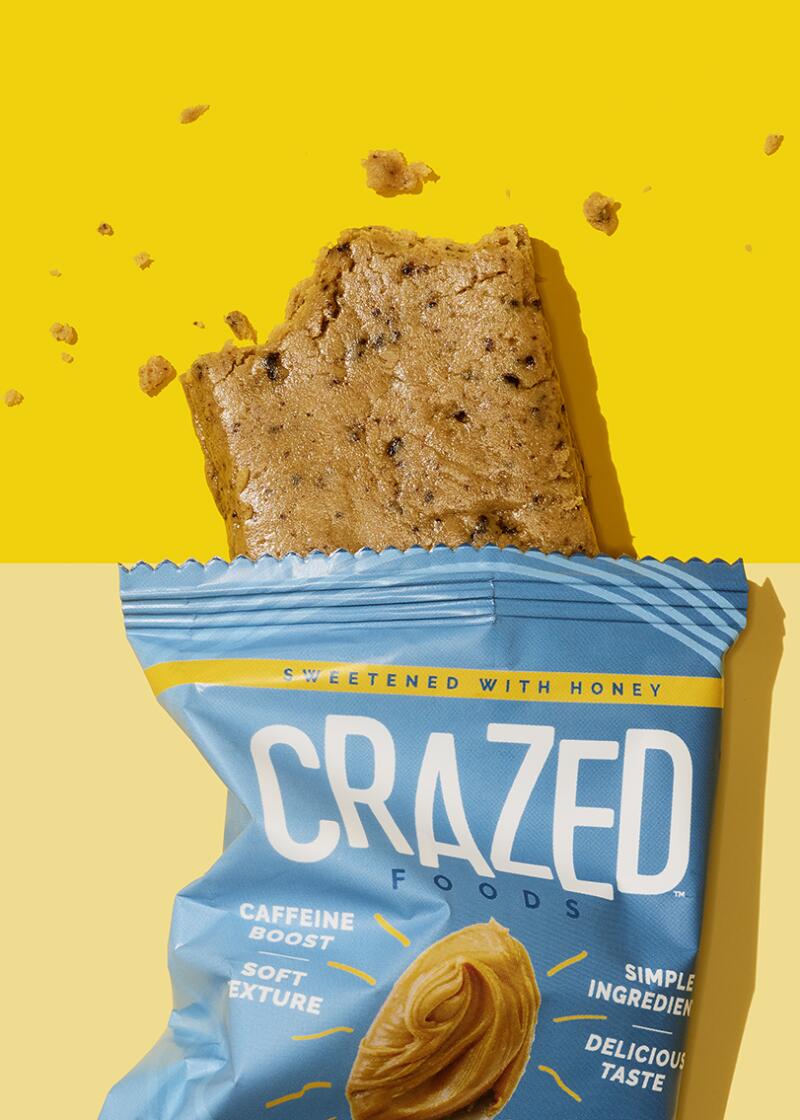 Fueling her body with nutrition has long been a passion of competitive runner Emma Abrahamson. As a collegiate athlete, she learned about nutrition and the importance of eating enough to keep up with her body's energy needs. She also learned to love coffee. When Crazed Foods was in the idea phase, Abrahamson decided to merge her love for coffee and peanut butter, one of her favorite foods as a runner. She wanted to create a bar that offered a protein plus a caffeine boost for her early morning workouts — something she knew others also could benefit from.

Crazed Foods emerged based on this heavenly combination of peanut butter and coffee, which packs a punch —16 grams of protein and 55 milligrams of caffeine. "There is 16g of sugar in each bar predominantly from honey, which is great for a quick release of energy preworkout or to help refuel the glycogen in your muscles after a hard workout," Abrahamson explains. Besides being ideal for those needing instant fuel before or after workouts, the bar is a perfect pick-me-up for that "afternoon slump" during the workday, she says.


Elemental Superfoods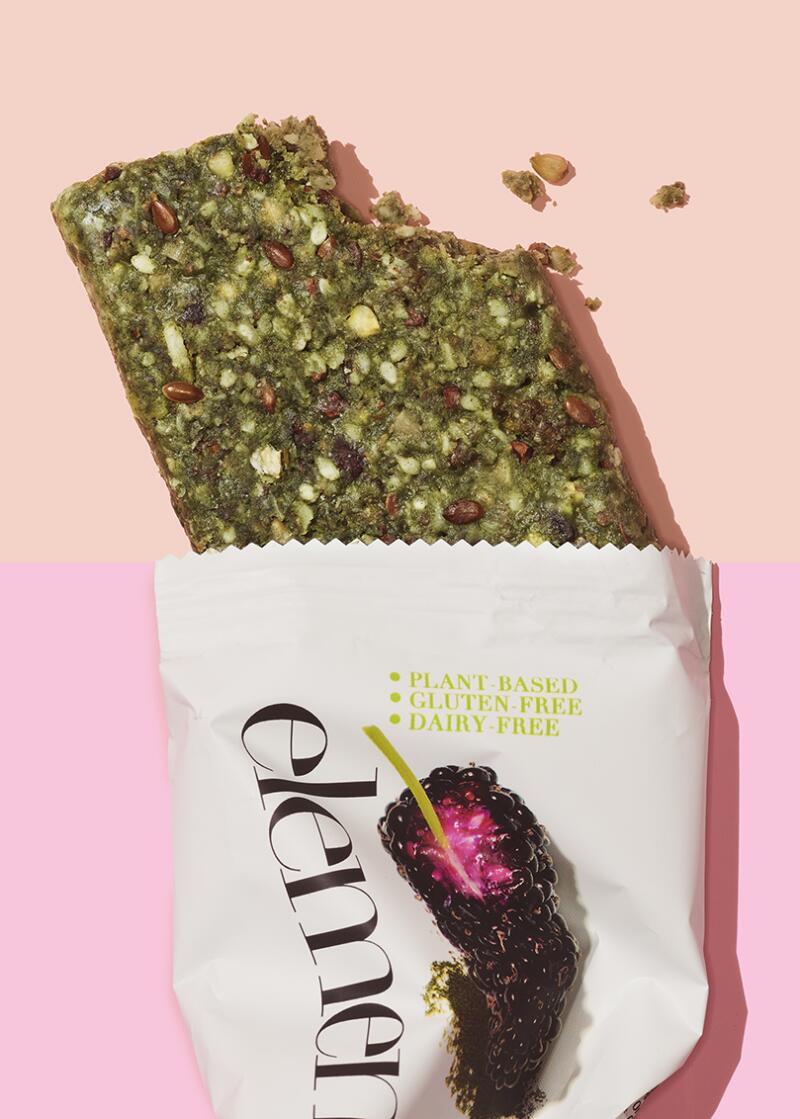 When Nicole Anderson's daughter was diagnosed with autism in 2001, she began researching the connection between autism and food after observing her daughter's symptoms exacerbated with certain ingredients. She eliminated gluten, dairy, soy and refined sugar, creating meals from scratch since nothing like this was available on the market at the time.

After several weeks, she noticed changes in her daughter. "I know now that her body was beginning to heal," Anderson says. She was excited about this newfound way of eating and shared her creations with family and friends. Elemental Superfoods got its official start when a local juice business owned by a friend asked to put Anderson's seedbar on their menu.

Things took off and today, Elemental Superfoods can be found online or in stores and is available in either seedbar or crumble form. "The crumble has the same ingredients as seedbars, just formulated differently. Crumbles are great to sprinkle on smoothies, yogurt, açaí bowls or oatmeal," Anderson says. And no matter what flavor you choose, they're all clean: certified organic, gluten-free, dairy-free, soy- and corn-free, and Non-GMO Project verified.