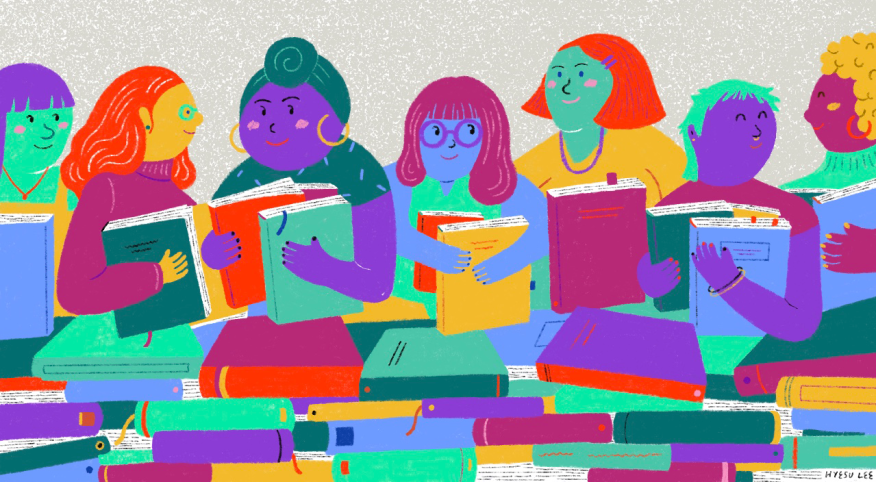 Just over three years ago The Girlfriend launched The Girlfriend Book Club, a closed Facebook group with more than 64,000 members. These members are united by a love of all things literary, and they agree to abide by rules that foster transparent, respectful conversations, and positive book-based connections.

Once a month, the members choose the next monthly book-club pick. As the administrator of the group, I put up a post asking for recommendations, and I give folks 24 hours to comment. Then I place the five most popular recommendations into a poll and give members another 24 hours to vote. What could be more democratic?!

The authors of the monthly picks join us the third Tuesday of every month from 7:30–8 p.m. ET for a live-streamed interview. Authors from Kristin Hannah to Liane Moriarty to James Patterson have spoken live with us.

Also, in 2022, we organized a series of in-person book swaps and happy hours — ALL FREE — in cities across the country including Atlanta, Chicago, Houston, New York City, and Washington, D.C.

But perhaps the best part is that we do several book giveaways every month. For example, so far in 2023, we've given away thousands of books to very appreciative members of the book club. To request to join The Girlfriend Book Club, go here. We would truly love to have you with us!