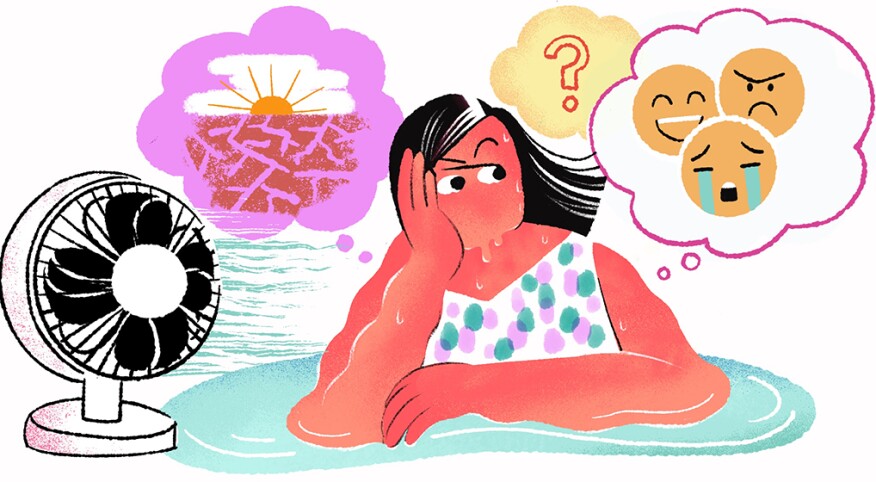 By the time we reach age 50, the majority of us have long since overcome those uncomfortable and vulnerable feelings that having our feet in stirrups tend to conjure. We've had our breasts smashed in mammography vises, had colonoscopy screenings, pushed out babies and, at some point, we likely leaked a bodily fluid somewhere in a health care setting.

And yet when midlife hits us and a whole new palette of odd physical maladies start to occur, many of us find ourselves suddenly tight-lipped in front of our doctors. We just tend to quietly deal with and accept the awkwardness that perimenopause and menopause bring to our bodies, because, honestly, the questions we want to ask are downright embarrassing. Ladies, get over it. Get over it and get the care and attention you need and deserve. Not only has your average ob-gyn seen it all, he or she has also heard it all, so if you've been hesitant to ask any of these five questions, time to pull your big girls' panties down and ask away.

I'm sweating all the time now, day and night, and in places that shouldn't be sweating. What gives?

There are lots of reasons for feeling the heat after age 40, including hormonal fluctuations, diabetes, sleep disorders and side effects of medications, just to name a few. Don't sweat it, because it could be typical menopausal hot flashes. But it also might be something else that needs attention, so ask.

What's the deal with painfully sore breasts that seem to be growing? And then also shrinking? I already went through puberty!

Again (and this will be a common theme at all your doctor visits now), hormonal fluctuations are the culprit. Breasts may feel extra swollen, achy, tender or lumpy and may change in size or shape as glandular tissue gradually disappears (think milk ducts) and starts to turn into more fatty tissue. Any changes in breasts, even minor, should 100 percent be discussed, so ask.

It's like the Sahara Desert down there. Will it always be like that now?

Drops in estrogen levels during menopause thin out vaginal walls, thus reducing their ability to produce the once normal moisture levels required for comfortable sex, among other things. There are many over-the-counter and prescription medicinal options, lubricants (try them all!), and topical hormone therapies available to treat vaginal dryness, so ask.

I'm tired of peeing when I sneeze or cough but don't want any type of surgery or incontinence devices. Can you fix me?

If you injured your arm, you'd go to physical therapy to get it to work right again. Same for your pelvic floor. Yes, pelvic floor physical therapy is an actual thing, so ask.

My moods are all over the place now, and sometimes I feel the same type of sadness and "postpartum blues" that I had after childbirth. Can depression suddenly appear at middle age?

Yes, it most certainly can, and women who suffered from postpartum depression during their childbearing years are at a much higher risk of experiencing depression during menopause.

This is one question that should be at the top of your ask list. Don't suffer and assume it's normal for the change of life to bring with it some form of despair, hopelessness or feelings of loss of your identity, so ask.

One last tip, write your questions down and bring them with you. If all else fails and you really don't have the courage to ask them, just hand them to your doctor to read. It's likely to be the most refreshing thing they read all day.

Would you be embarrassed to ask the questions above? Let us know in the comments below.