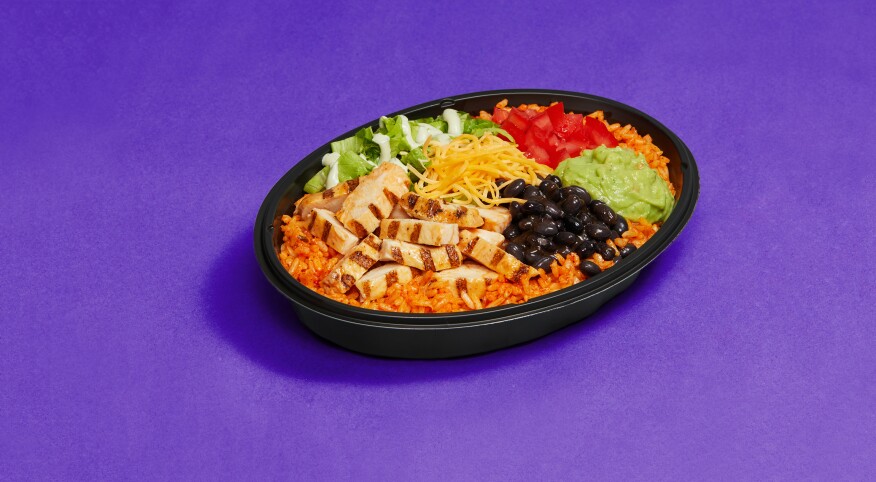 I'm not afraid to admit I fell in love with fast food when I was younger. As a kid who grew up in the '80s when healthy food items weren't offered at any burger or taco chain, it wasn't exactly the best thing to enjoy doing. There are times when I'm pulling up to the Golden Arches with my kids and the smell of French fries and soft serve brings me back.

However, times have changed. Now, as an adult with three very active teenagers, there are times we go out to eat at a fast-food place because we are running around and it's the only chance to eat — or I'm too tired to cook and I don't want to drop a ton of money on a meal.

There are so many healthier options available these days that leave you feeling full, satisfied and like you won't be deprived if you skip the fries. (Some of the time, anyway.)

Here are absolutely delicious, healthy items from favorite fast-food places that will be filling and make you feel good about what you are putting in your body. And I should know, I eat these items a few times a week!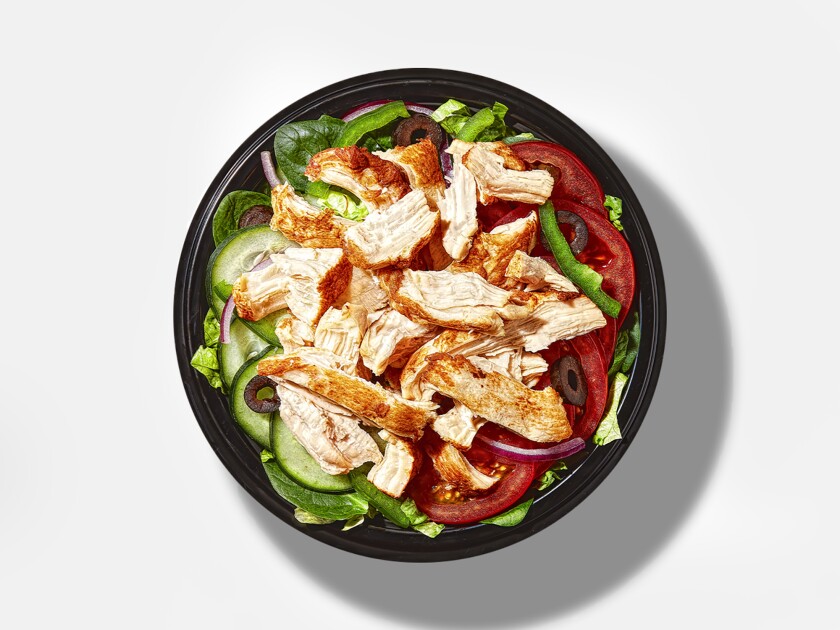 Subway rotisserie chicken bowl

This Subway fan-favorite is back on the menu nationwide — which you add to any bowl.

The rotisserie chicken is my favorite. Then you can customize these bowls with all the veggies you want. I love to skip the cheese, add guacamole and substitute salt, pepper, oregano and vinegar for dressing.

You get the fresh taste of the veggies, mixed with your meat (which tastes great if you ask them to heat it up), and the guacamole is loaded with good fats, which will keep you full longer.

Chipotle salad

I can't resist Chipotle. My boyfriend knows this is where we go every Tuesday night. Their salads are big and filling, and all their meat is seasoned and cooked to perfection. Again, I skip the dressing and make sure to get lots of beans, rice (their new cauliflower rice is so delicious) and fajita veggies. My favorite part is that their servings of guacamole are huge.

Even my man (who isn't a healthy eater) loves their salad and bowls — and always feels full after he's done.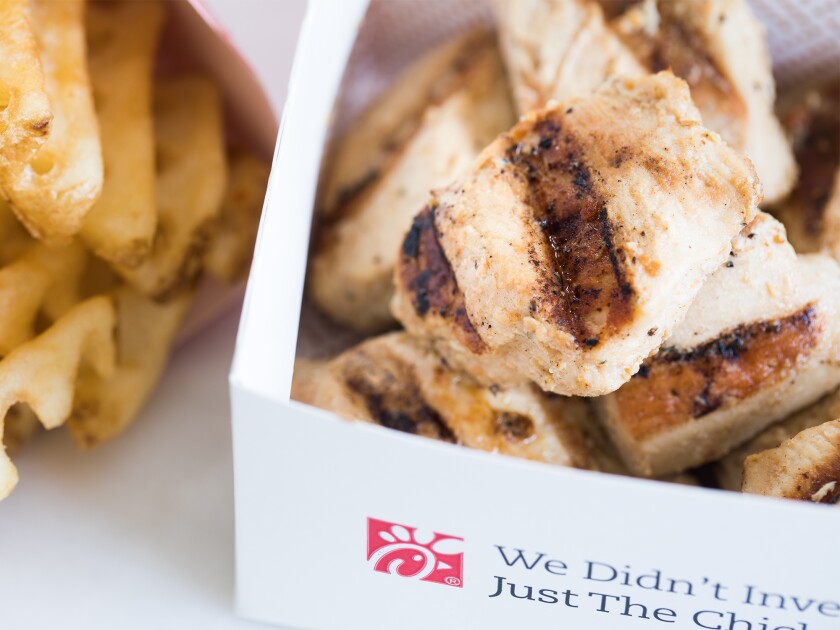 Chick-fil-A grilled nuggets

If you are craving some nuggets but want something a little healthier than fried chicken bits, these grilled-to-perfection nuggets will do the trick. They are cooked perfectly every time and save a ton of calories and fat. And when paired with fries, you don't miss the fried bird at all.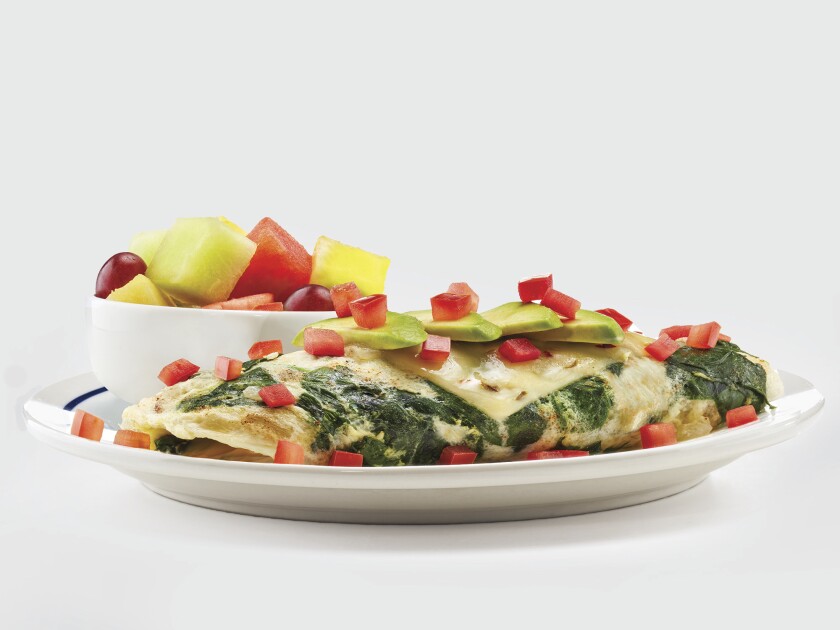 IHOP egg-white omelette

I love when restaurants let you build your own meal, and this egg-white omelette from IHOP doesn't disappoint. If you add all the veggies and other fixings you love, you will feel just as satisfied as you would with a full-egg omelette. My favorite is that you can get a side of sliced avocado and tomato to make it a Tex-Mex omelette.

If you are feeling like you might be missing out on some sugar without ordering pancakes, they also offer fresh fruit.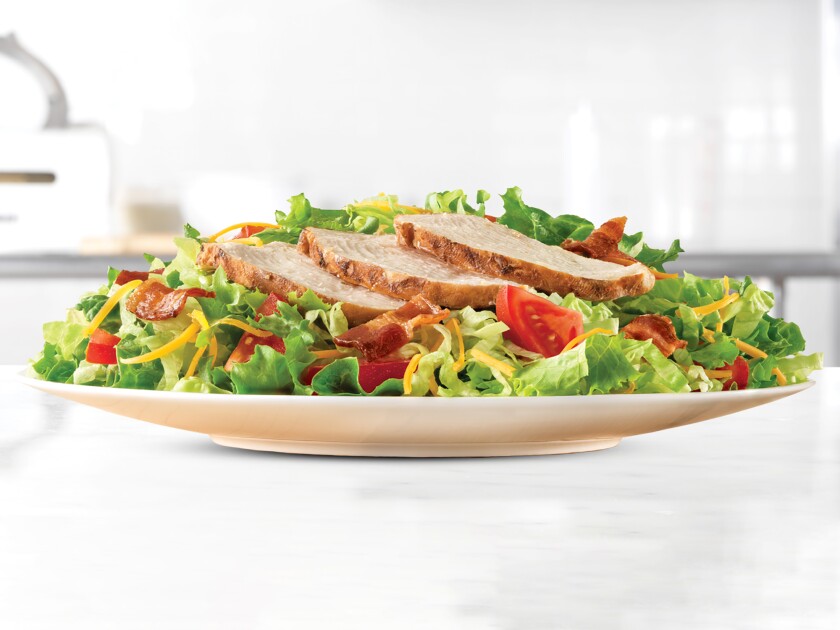 Arby's roast chicken salad

I fell in love with Arby's after trying one of their mozzarella sticks. They are the best I've ever had, but alas, I can't be getting those every time we go. Their roast chicken salad is phenomenal and filling. After all, they are known for the meat, and this is not different.

My kids love their appetizers and shakes, too, so they order that stuff. I have a taste or two, and then enjoy my salad. It's a win for everyone.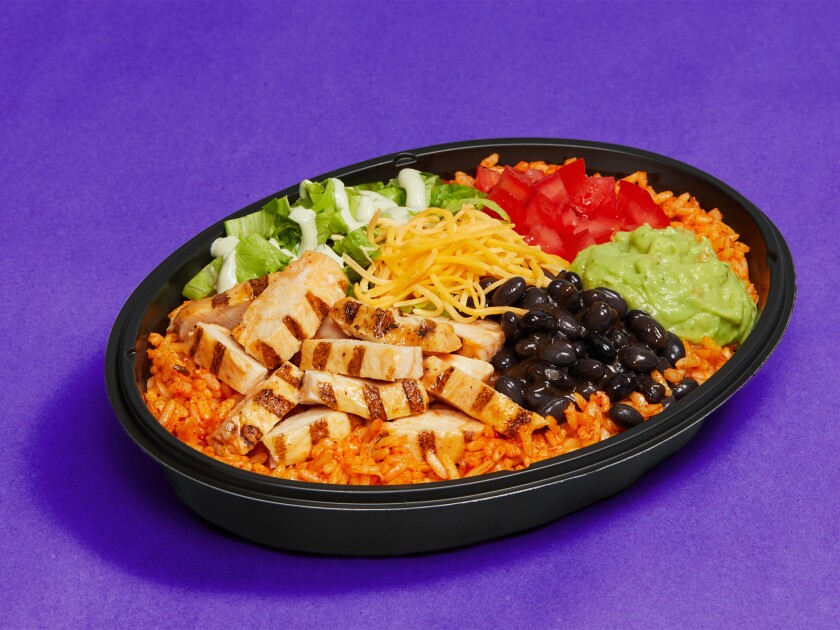 Taco Bell power bowl

Bowls have become all the rage lately, and this bowl from Taco Bell is great. It has protein, rice, veggies and lots of good fats from the avocado. I love getting their salsa and hot sauce, too, because they add more flavor.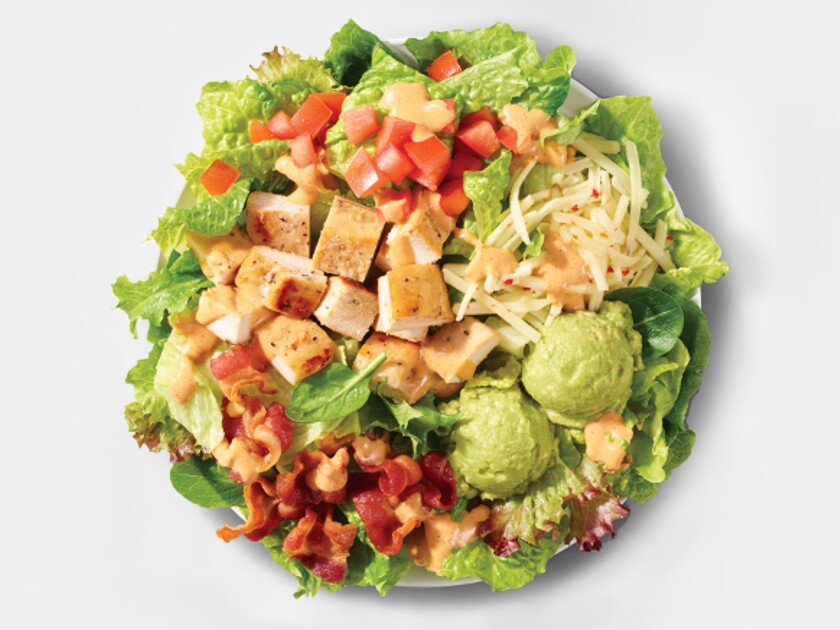 Wendy's Southwest avocado salad

This is my go-to after I go grocery shopping. I'm usually too hungry (and exhausted) to go home and make myself something, and the chicken in this puppy tastes so good — and there's a lot of it (not to mention it has bacon, too). It's a large-portion size that keeps me fueled for a while because of all the goodies in it — like the double protein, tomatoes and avocado.

So if you have been feeling guilty about eating so much fast food or avoiding these chains because you didn't think there was anything healthy for you, you must try one of these. I guarantee it will change your mind. You never know, it might become a weekly ritual for you and your family to go and try something different (and healthy).