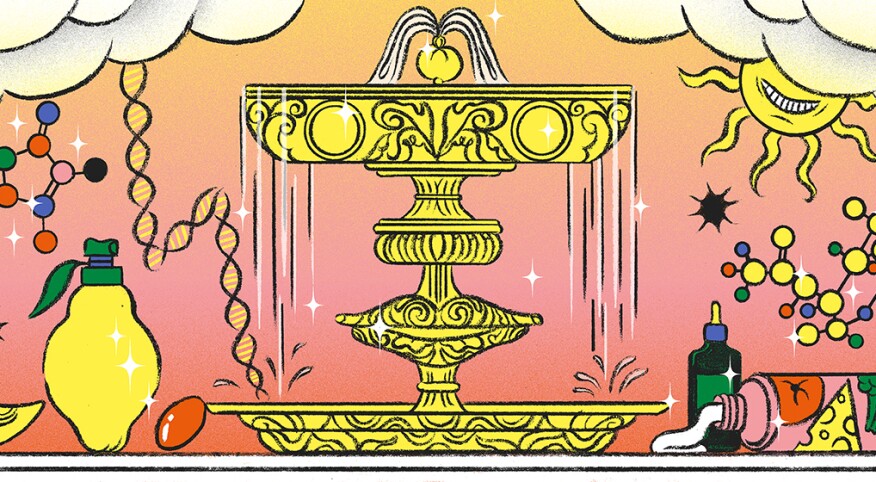 We follow just about every health trend — but often, popular fads turn out to be health myths (remember when eggs were bad for you?). So, we spoke with dermatologists and other aging experts to debunk popular aging myths.

Myth: Aging is totally determined by your genes

Actually, aging is influenced by many factors — including genetics, family history and environmental factors. There are two forms of aging: intrinsic and extrinsic, says Anna Chacon, M.D., a board-certified dermatologist based in Miami who serves on the advisory board for Smart Style Today. Intrinsic aging affects the entire body, including sun-protected areas. Extrinsic aging is caused by agents in the environment such as smoking, pollution and sun exposure that accelerate the aging process, she says. Other factors that affect aging include menopause, nutrition and immune dysfunction or immunodeficiencies.

Myth: Using evening antiaging products are more effective than using morning products

Both times of the day are important, Chacon says. "In the daytime, my preference is to use products that can be combined with sunscreen, as I live in South Florida and sun exposure is significant and strong," she says. Excess sun exposure and lack of sunscreen use will definitely contribute to aging. "In the evening, my preference is to use a topical retinoid," Chacon says. These can be used only at nighttime due to photosensitivity. They function to target blemishes and wrinkles, increase turnover in the skin and promote rejuvenation.

Myth: Oily skin doesn't need a moisturizer

All skin types need moisturization from the outside in and from the inside out, says Inessa Fishman, M.D., a facial plastic and reconstructive surgeon in Atlanta. While oily skin tends to age better than dry, irritated skin, oily skin still needs good skin care. Fishman suggests taking regular visits to an esthetician to develop an effective skin-care routine.

Myth: Diet doesn't affect aging

"As much as I love sugar, I'm reading more and more literature about how excess sugar in one's diet negatively affects our aging process," Fishman says. Excessive sugar is inflammatory and can make the skin look dull and unhealthy, she says. "We truly are what we eat, and a healthy, balanced diet and great hydration are important to good health and beautiful skin."

Myth: The higher the SPF, the higher the protection

It's very common to be walking around a pharmacy and hear skin enthusiasts utter the words, " 'I'll take the SPF 30 rather than the 15 because it will give me double the protection for my beautiful hydrated skin,' " says Sam El Mais, a dermatologist and founder of Medlink Students, based in Poole, England. People seem to think that the higher the SPF, the higher the protection against the sun. But, he says, SPF 15 blocks 93 percent of harmful radiation, while SPF 30 blocks only 4 percent more. SPFs refer to protection against sunburns that are typically caused by UVB rays. "People automatically assume that if the skin is not red or burned, no damage has occurred, ignoring the fact that high doses of skin-damaging UVA radiation has been absorbed by the skin," El Mais says. To get the best protection, stick with SPF 30 to 50 cream with broad-spectrum protection against UVA and UVB rays, he says.

Myth: Using expensive products is always best

One aging myth is that using expensive products or having a 20-step skin-care routine will help you age slowly or even reverse aging, says Stacy Caprio of Acne Scar, a blog about how to get rid of acne scars. "It's better to pick potent products with key ingredients, and use only a few, than to put every product on your face or assume that because it is expensive, it is actually working to slow aging," Caprio says. The ingredients should vary by your skin type and your targeted issues, but the top two antiaging skin-care ingredients are antioxidants and vitamin C, says Rishi Sharma, CEO and founder of Mallama — a vegan skin-care line — and host of the Take Care podcast.

Antioxidants stimulate collagen production, and they protect your skin from UV rays. Free radicals, or the unstable oxygen molecules, cause breakage of skin cells — resulting in wrinkles. Antioxidants help fight free radical damage, which is an important step to preventing skin aging, Sharma says. Creams and lotions containing vitamin C will control skin damage and promote new cell growth. Vitamin C is also a powerful antioxidant; it helps with collagen production and boosts the strength and elasticity of your skin, keeping it looking young and radiant.