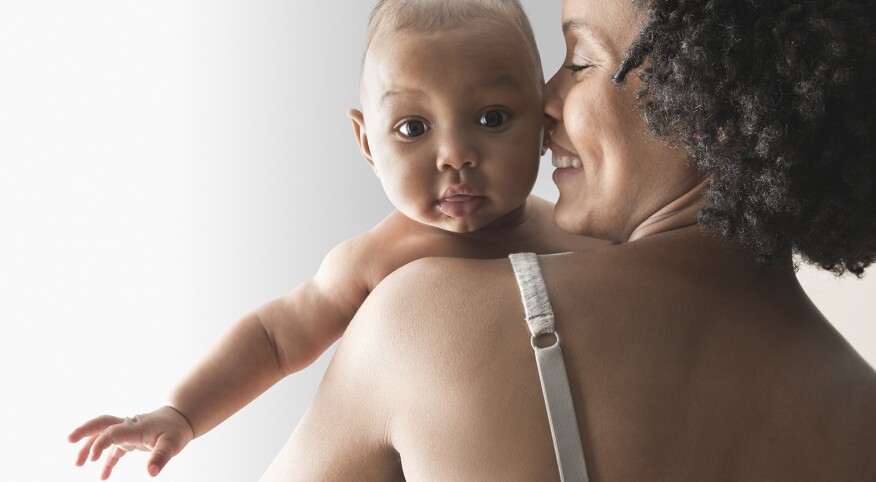 I got a breast reduction at 19, and 16 years later I wonder if it was worth it.

My breast defined my teenage years. Oversized boobs became synonymous with my existence and there was absolutely nothing that I could do about it — until I could. One day I was wearing innocent training bras printed with butterflies and daisies; the next, sophisticated underwire booby traps with thick straps and four hook-and-eye clasps to ensure my 32DDDDs stayed put. Being well-endowed at 14 was exhausting. I remember how challenging it was to shop for cool tops and dresses — my boobs always found a way to get in the way. I remember having to wear two, sometimes three sports bras underneath my leotard for dance class, and when we performed, using industrial tape to secure them even more. I remember the unsolicited stares from guys and the catty chatter from girls.

They say a stacked rack is better than being flat-chested; I say transporting a heavy load on a small frame eventually weakens its foundation. I needed a way out. Out of my overdeveloped body that sexualized me prematurely. Out of matronly undergarments from the specialty shop on Lexington Avenue that we had to take two trains from Jamaica Station to get to. Out of adulthood and back into adolescence. So I got a breast reduction.

In high school, two girls I knew went under the knife our senior year, and after a few weeks of recovery seemed completely transformed. They returned to the hallways of our Bayside Queens campus strutting with a newfound confidence. I finally saw them, two 17-year-old college-bound students, and not their breasts. I wanted in.

My family and friends were supportive. The first time I introduced the idea of plastic surgery to my mother, naturally, she had questions: "Are you sure this is something you want to do? Surgery is serious, Metanoya, have you thought it through? How expensive is this breast-reduction procedure? I'm assuming you want me to pay for it, right? Is this for cosmetic or medical reasons? Your breasts have been a persisting issue, if reducing them will make you feel better, let's look into it," my mother said. My girlfriends felt sorry for me. They saw the permanent marks on my shoulders, listened to me constantly complain about lower back pain, overheard the chatter, witnessed the stares — if I was brave enough to undergo surgery, they pinky-promised to have my back, and they did.

During winter break my sophomore year at Howard, I went from a 32DDDD to a 32D. And after 14 days of being bedridden in excruciating pain — and a slight addiction to painkillers — I, too, was transformed.

The rewards back then outweighed the risks: My boobs were finally proportioned to my body; I could rock a bikini on the beach without feeling like a porn star; shopping for bras in Victoria's Secret became a reality; I looked slimmer, felt lighter and my breasts were no longer synonymous with my existence. At 33, when I became pregnant with my son, Journey, none of that stuff mattered. The shallow concerns of yesteryear couldn't compete with the gift of motherhood.

While meeting with my midwife one afternoon, the topic of breastfeeding came up and it was the first time, in a long time, that I thought about the risks associated with breast augmentation. In 2001, I remember my plastic surgeon glossing over the fact that I may encounter issues with breastfeeding as a result of my forthcoming surgery, but not to worry, so I didn't. Back then, I thought I wanted children but wasn't completely sold, so instant gratification was way more attractive then delayed gratification. I could care less about the risk connected to the act; a smaller rack was what I wanted, so a smaller rack is what I got.

When I gave birth to Journey in January 2017, the goal was to breastfeed exclusively — and I couldn't. It broke my heart. I felt like less of a woman because my body was unable to do what it was created to do, and it was all my fault.

During surgery, the doctor removes a part of the breast that may include glandular tissue and ducts that produce and transport milk to the nipple. It wasn't that breastfeeding was impossible, but the amount of milk my post-surgery breasts were able to produce was way less than what my newborn needed. Some of the nerves responsible for sensation and letdown reflex, which tells your brain to produce milk when your baby sucks, were severed, which meant I was forced to supplement with formula. It was devastating.

My son no longer relies on my breasts for sustenance, which has helped me manage the unspoken shame buried in the belly of plastic surgery. My boobs may have defined my teenage years, but if I could turn back the hands of time, I probably would've left them just the way they were.