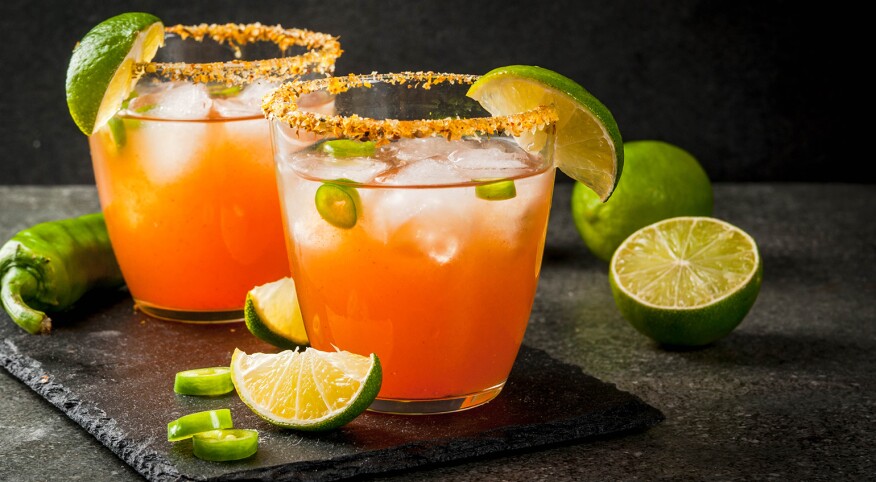 Remember the days when you could knock back two or three (or four or five) cocktails without so much as a wobble in your walk? It's no secret that for most of us alcohol tolerance dips in middle age, and not just because you probably spend more nights spawled on the couch than perched on a barstool.

As you grow older, your body physiologically becomes more sensitive to alcohol, meaning that a boozy night out with friends can hit you way harder than it did in your 20s or 30s. Not to mention that as the years tick by, your prescription cabinet tends to get pretty well-stocked — and that means plenty of opportunity for nasty drug-alcohol interactions.

The upshot here is that starting in middle age, drinking smart means drinking less. Still, we get it. There's no real fun in saying goodnight — or switching to Shirley Temples — after a single drink. Luckily bartenders get it too, and are adding low-proof cocktails to the menu for those of us (of any age) who want to keep the party going longer.

Sometimes called "suppressor," "session" or "shim" cocktails, these low-octane libations originally gained popularity in car-centric cities like Atlanta. In pre-Uber days, bar owners there found that it was easier for their patrons to get home at the end of the night if they'd only had the equivalent of one or two drinks.

Many bartenders also love them because — unlike your standard stiff drink—they offer a chance for creative experimentation. Suppressor cocktails can be complex and flavorful, with inventive combinations of ingredients.

They typically contain low-proof (or very small amounts of high-proof) spirits, fortified wines like vermouth and sherry, or standard beer or wine.

If the bar menu doesn't specify which cocktails are low-ABV, just ask the bartender. She might even whip up something new for you. Or try ordering a no-fail combination like an Aperol spritz (prosecco, Aperol and club soda), a michelada (a Mexican-style beer cocktail), or an Americano (Campari, sweet vermouth and club soda). Even after a few rounds, you'll still be steady on your feet.