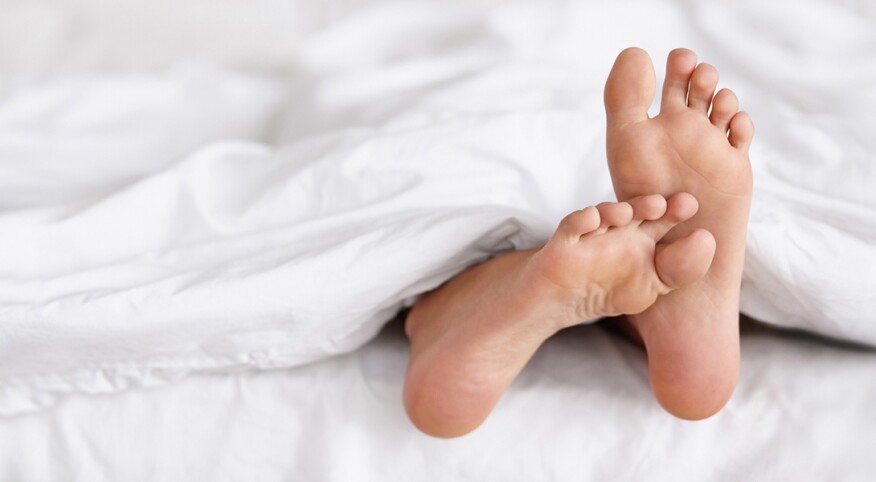 Changing hormone levels that accompany perimenopause cause a host of bedroom bummers. One of them is the toll it takes on le petit mort. But it's not a life sentence. And we're definitely not alone: One study found that sexual dysfunction is "highly prevalent among American women, especially middle age. Between 43 and 63 percent of U.S. women report problems with sexual functioning."

The good news is that there's a rather fun fix. The American College of Obstetrics and Gynecologists recommends sex toys as a way to combat the vaginal dryness, reduced libido, muscle atrophy and painful sex that can arise as our hormone levels decline.

If you're already using a vibrator, then good for you. Literally. If the idea makes you uncomfortable, just remember — it's doctor's orders! Thankfully, sex tech is catching up with the unique needs of our 40+ female demographic. Check out these three girl gadgets, they'll help get you back on your "O" game in no time.

Pure Enrichment Peak Wand Massager
Remember the ole "neck massager" that weighed 70 pounds and fooled nobody? Well, meet its modern makeover. Lightweight, 100 percent waterproof and made of soft silicone, this wand massager has seven settings and is rated "very strong" on the intensity level. Lower estrogen and less blood supply can desensitize the clitoris, so this is a big plus.

Womanizer
This cutting-edge toy is like the iPhone X — it does a lot of cool, new things you didn't know you need. For some, a traditional vibrator can be too painful or intense. The Womanizer (honestly, who names these?) uses "Pleasure Air Technology … enclosing your clitoris without touching it whilst stimulating it via soft pressure waves." The silicone head envelopes the clitoris and delivers pulsating suction and air puffs that "gently suck … resulting in a new kind of orgasm." Bonus: It doesn't gobble batteries thanks to the micro USB charging port.

Femani Vibrating Massage Wand Dilator Kit
It's easy to forget that your vagina is a muscle. It can atrophy, and, over time, vaginal tissue becomes thinner and drier. An internal vibrator helps maintain elasticity and increases pelvic blood flow, which in turn helps with lubrication and less painful sex. Bonus: You can buy standard dilator kits, but this one also vibrates, so you do the math.