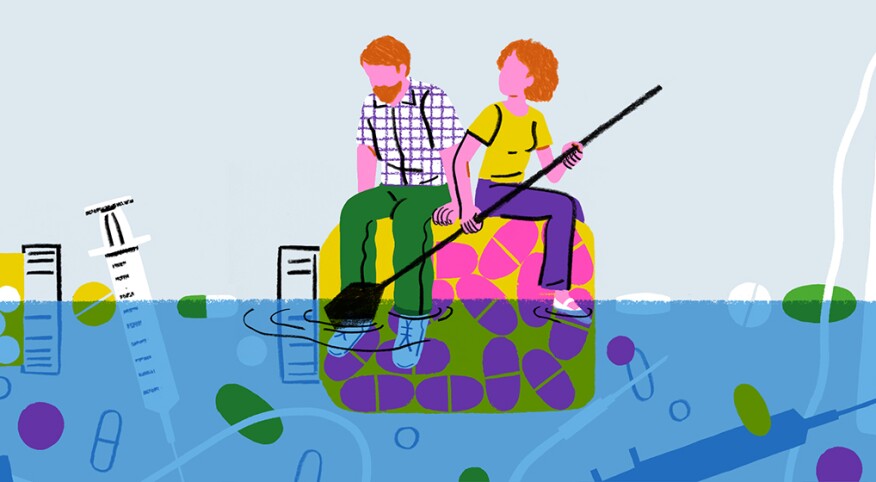 Prostate cancer is the second leading cause of cancer among men in the United States (skin cancer wins this unlucky race), according to the Centers for Disease Control and Prevention. No, it's not a women's disease, but chances are it's going to affect your life. So be armed with knowledge so you can help your man if he needs it.

Women can and should play a role

Make a list of questions before appointments, attend every appointment, take notes during the exam and be a great listener when your partner discusses treatment options, says Dan Sperling, M.D., medical director of the Sperling Prostate Center in Delray Beach, Florida. "Still, it's his body, and what he wants is the most important thing," Sperling says. "Studies show that patients do best and have no regrets when they choose the treatment they feel best about."

Masculinity is not tied to the prostate gland alone

Diagnosis and treatment of prostate cancer doesn't have to mean that sexual activity and enjoyment will be lost, says Neha Vapiwala, M.D., professor and vice chair of education in the department of radiation oncology at the University of Pennsylvania Perelman School of Medicine. There are also options for future fertility through sperm banking. "It is best for men and their partners to discuss their concerns and fears with the health care team, since apprehensions may be based on misconceptions, and many of the questions you ask may have reassuring answers."

Expect some sexual changes during treatment

In general, if treatment is recommended with surgery or radiation, men will lose ejaculate fluid, as this is the normal function of the prostate, says Sophia Kamran, M.D., a radiation oncologist with Mass General Cancer Center and Harvard Medical School. "The side effect is not medically alarming, and men can still experience a pleasurable orgasm, but it feels a bit different at first, as there is no associated fluid," she says. In the same vein, there are sexual health changes after undergoing treatment. For example, your partner may struggle with erections. If this is the case, Kamran says, ask for help from your doctor early on, as there are various treatment options.

He may experience his own form of menopause

Sometimes, androgen deprivation therapy (ADT, or hormonal therapy) is recommended for men with prostate cancer, Kamran says. This commonly causes hot flashes, similar to what women experience while going through menopause. The treatment may also cause changes in metabolism leading to weight gain and muscle mass loss, and loss of libido. Exercise and diet are important to combat the metabolic changes, so it's good to encourage your partner to eat a healthy diet and to start moving. "If you notice a loss of libido, this is due to the medication, which takes away testosterone," Kamran says. "If the medication is given for a temporary duration, interest in sex will return once his testosterone levels return to the normal range."

Treatment varies drastically by person

Don't assume your partner will have the same treatment plan as the next guy, says David Beatty, M.D., a general practitioner in Rochester, Illinois. "There are numerous options for managing it, and sometimes, different treatments are used in combination or sequentially," he says. Each patient is checked to establish how far the cancer has progressed: Is it localized to the prostate? Has it breached the prostate capsule? Is there more widespread disease affecting bones, liver or lymph nodes? How fast is the disease progressing? Then, Beatty says, the age and medical condition of the person is taken into account, and the doctor balances the problems the cancer may cause against possible side effects of treatment. Watchful waiting is an option and may be more appropriate for an older man with other medical problems who would struggle with surgery or radiation. Alternatively, Beatty says, curative treatments such as radical prostatectomy, radiation or brachytherapy (radioactive pellets put into the prostate) may be more appropriate for a younger, fitter man with early-stage disease.