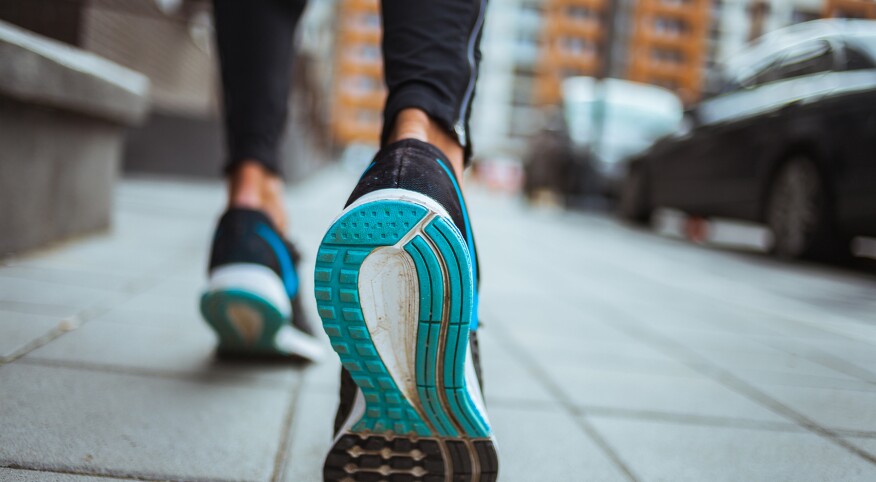 When I was a teenager, I would go on long walks. I did this for a variety of reasons: It was something to do, a time to think, or just to not be at home.

Walking was an activity I was pretty much always allowed to do, as long as I was home on time. In the days before cell phones, this was a very understandable rule.

I haven't used walking as an outlet like that in years. As an adult, I've never felt like I had the time or even the inclination.

It turns out that all it took for me to make walking a priority was the threat of a deadly virus and nothing else to do! When our state started to shut down because of COVID-19, I started walking — for all the same reasons I had walked around my neighborhood as a teen. More than just milling around, I decided that I was going to get the recommended 10,000 steps a day. It's a number people talk about, and while I would have told anyone that I could walk a long way, the step counter on my phone told a different story — less than 3,000 steps a day.

Not exactly a number that I could be proud of, and it seemed like the time to make a change.

Eight weeks later, 10,000 steps a day is officially a habit — and one I plan to keep for a variety of reasons. It is good for my physical health. I am definitely more toned and able to walk several miles with ease, but it's the less obvious benefits that keep me going.

For one thing, it is my time. I've told my family that it is a priority for me. It takes an hour or so for me to reach that many steps. Sometimes I break it up throughout the day and other times I walk in one stretch, but they all know that I'm serious and they respect that time — probably because I'm nicer when I get home.

I multitask during that time. My walks are when I get to listen to podcasts I enjoy. To be fair, I'm the only person in my house who listens to podcasts regularly. I'm also the only one in the house who loves Celine Dion, and sometimes I blast her music into my ears!

Even better than listening to whatever I want, is being able to catch up with family and friends who live far away. I can walk and talk to them. It's almost like taking a walk together in person, and it is socially distant without being awkward!

Speaking of awkward, I met my neighbors. Considering I have lived in my current home for three years and didn't know most of them, this has been a huge benefit — although a little weird at first when I had to ask all their names. When you are stuck at home, it's easy to stand 6 feet away from a neighbor and have a chat, and I've enjoyed those occasions. While I would generally consider myself a hugger, since I never have hugged my neighbors before, my guess is I won't have to start!

Walking also helps me sleep. Again, who hasn't heard that exercise helps you sleep? Knowing and doing are two different things. I find that I am actually getting better shut-eye than before I started walking. Not only is that good news for me, it is also good news for Brad Pitt. I know he misses me if I don't meet him in my dreams.

Life in the time of the coronavirus has been mostly a trial, but walking 10,000 steps a day is helping me to move through it.