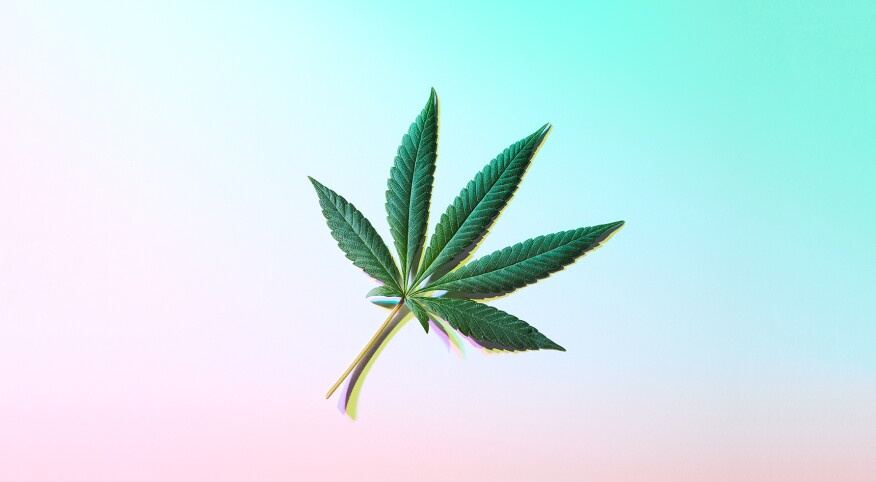 So marijuana is legal … sorta … in some states. Or if you have a medical marijuana card. Some of us want to indulge, but we are confused. To help, we turned to the experts to make sure we're following the laws. Here's what you need to know so you don't get busted.

Where to get it
You still can't purchase cannabis legally in every state, and it's important for anyone interested in using marijuana medically or recreationally to know the laws where they reside. While cannabis is still federally illegal, many states have their own specific laws and mandates related to it, says Melanie Julion, a certified cannabis caregiver and childbirth educator. For example, in California, cannabis is legal to purchase from a dispensary if you're 21 or older. But in Maryland, you have to be a licensed medical cannabis patient to legally purchase cannabis from a dispensary. Medical patients in Maryland can't grow their own cannabis plants like they can in neighboring D.C. and in other places where cannabis is medically legal, Julion says. Generally speaking, the states that have legalized recreational cannabis and are selling it include Alaska, California, Colorado, Maine, Massachusetts, Nevada, Oregon and Washington. The states that have legalized recreational cannabis but are not yet selling it include Illinois, Michigan and Vermont.

Airplanes
You purchased your cannabis legally, but can you travel with it? Not really. Los Angeles International Airport just clarified that you can carry 28.5 mg for personal consumption, says Lauren Estevez, a cannabis attorney. But … you need to check with the laws in the state where you're going, Estevez says. "Almost all states with legal cannabis require for you to purchase cannabis at a licensed dispensary that is paying state taxes," she says. "And interstate travel triggers federal jurisdiction, so traveling between states with cannabis is not advisable."

Getting arrested?
While TSA agents are looking for weapons or bombs, they may bring in the local police to decide what to do if they catch you carrying cannabis, says Mark Heyl, cochair of the cannabis practice at the San Francisco Bay-area law firm Hopkins & Carley. Recently, a grandmother was arrested in Texas (though the charges were eventually dropped) for traveling with a CBD oil recommended by her doctor in a state where CBD is legal. While CBD is viewed as more of a legitimate by-product of cannabis or hemp that has no recreational value, it is still a controlled substance, Heyl says. "If grandma had been caught with cannabis, the charges may not have been dropped," he says. The moral of the story: Transporting cannabis across state lines by any method is a risky act. Driving or riding across state lines with an illegal substance is an illegal act. "Whether you have to deal with federal authorities or state authorities in another state where it is illegal, you are taking a big risk in crossing state lines with cannabis in your possession," Heyl says. "Your medical marijuana card is of little value in protecting you if you leave the state where it was issued." The best you can hope for? To get sympathy as they confiscate your cannabis.

Medical cannabis
If you have a medical cannabis card, can you use it in other states? Currently 16 states and Washington, D.C., allow qualified patients visiting from out of state to access their medical cannabis programs, which is commonly known as reciprocity, says Pedro Haro, executive director of the Hawaii Educational Association for Licensed Therapeutic Healthcare. However, not all states with legalized medical cannabis have out-of-state patient programs, and there are significant differences among those that do, Haro says.

Cannabis in public
Even if it's legal to purchase cannabis in your state, or even if you have a medical card, you're probably not allowed to use cannabis in public. This — again — varies by state. For example, in Hawaii smoking or vaporization of any product is prohibited in all public areas, including hotels, stores and restaurants, Haro says. Smoking is also prohibited in county and state parks and beaches, along with rental vehicles. "However, most state-licensed dispensaries offer nonsmokable cannabis products, including tinctures, capsules, lozenges, extracted oils, concentrates and topicals," Haro says.

Cannabis at work
Most state medical marijuana laws permit an employer to ban marijuana use at work even if you have a medical card, says Beth Zoller, attorney and legal editor at XpertHR. The laws also permit the employers to prohibit employees from working under the influence of marijuana. "Further, some states may have requirements regarding preemployment testing for marijuana," Zoller says. The states vary their rules on whether medical marijuana users will be protected from discrimination for off-duty use of medical marijuana, and whether an employer will be required to provide a reasonable accommodation. "None of the recreational marijuana statutes contain employment protections for recreational marijuana users, and no states limit an employer's right to enforce a zero-tolerance marijuana policy," Zoller says.

For more information, check out the AARP Bulletin's special report on what Americans should know about using marijuana.