It all came tumbling down when my daughter turned 5, and I couldn't hide it from myself anymore.
Here's how to think outside the box.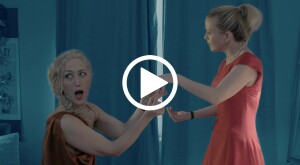 Married Amy Goes On ... "A Date"
You don't want to miss episodes 9 and 10 of "The Other F Word."
Ultimately, isn't falling in love about taking a leap of faith?
All my aging insecurities bubble to the surface.
Sign up to receive our free weekly newsletter every Thursday.