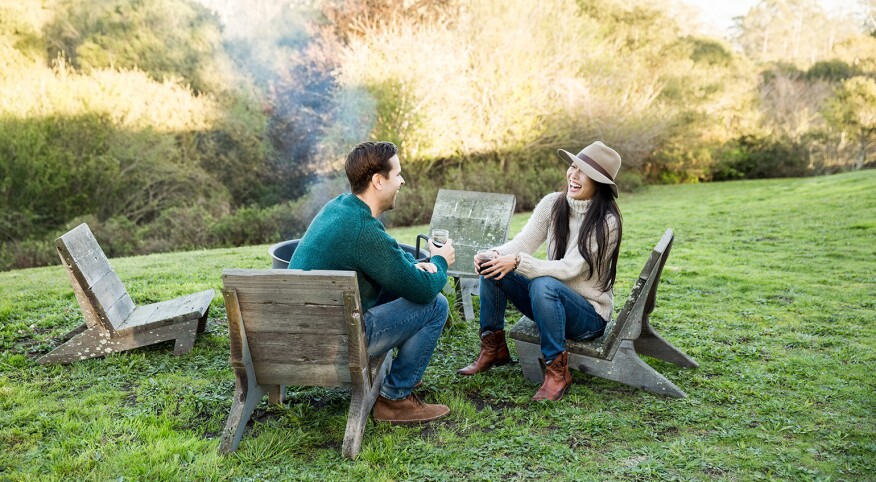 The term "speed dating" first appeared in 1998 when singles met at Peet's Coffee & Tea in Beverly Hills to interact in three-minute "dates," and the concept rapidly spread across the nation. Soon thereafter, the internet exploded on the scene and online dating was off to the races.

A far cry from when fathers would make deals to arrange with other fathers whom their daughter would marry — or a matchmaker in the community would negotiate the transaction, current singles eagerly take matters into their own hands. Over 2,000 internet dating sites have created a process that emphasizes three things: convenience, speed and a plethora of choices.

When Tinder hit the scene in 2012, it seemed a suitor could arrive as fast as your thumb could swipe. Match.com, Bumble and Plenty of Fish seemed to agree … if having a few options is good, wouldn't having more be even better?

Enter "slow dating," a recent concept that emphasizes quality over quantity. The idea behind this trend is that narrowing one's options could be the optimal move to make when dating. Perhaps too many choices creates a scenario where none of them look all that appealing. Consider the idea that overload is simply exhausting and narrowing the numbers maintains enthusiasm for the process.

An example of the trend to minimize the frantic pace of searching for a mate is Once, which recently was launched in the United States and already has 200,000 users. It offers just one match a day, to which the user then answers questions regarding preferences, and an algorithm takes it from there. Coffee Meets Bagel, Happn, and The League are all relatively new arrivals on the dating app scene, each emphasizing just a limited amount of matches.

I opted for something in the middle, the dating app OK Cupid, where a select number of matches are given with a few extra options to browse. I lasted two weeks. Conversations can take place only if you both "like" each other, potentially eliminating the creepy inbox messages, but the process wore me out. I "liked" Doug, he "liked" me back, then disappeared for 10 days. He reemerged to say he'd been on vacation and would I like to get together, to which I said yes. After five more exchanges about where I lived in the city and what days and times worked for me, he offered a coffee date … and lobbed the decision my way. Where would I like to meet? For coffee.

The most retro and quintessentially slowest of all dating processes may be the reemergence of human matchmakers such as the dating concierges of Tawkify, created in 2012. Want a matchmaker who isn't your mother, and a date who isn't the nice boy from the church? Tawkify will curate a few handpicked, guaranteed dates and include one-on-one coaching through the process (they'll even take care of the awkward conversation about why there won't be a second date). But as you might anticipate, that level of service comes at a price … client packages begin at $1,497. Screening occurs before one can be accepted on the site. And, knowing that inappropriate behavior will have one booted off, Tawkify guarantees less of the "creep factor" prevalent in other groups.

Experts, such as researcher Barry Schwartz, are cautioning that our brains are not wired to choose from hundreds of alternatives, which leads to "choice overload." Our confidence in our decision-making seems to decrease when there is an abundance of options. And when we have a seemingly endless stream of dating matches available, it changes how we behave. Almost everyone who has been on a dating app is aware that the hours of swiping, matching and texting often can be fruitless.

If everything old is new again (I'm thinking mid-century modern decorating here), then adding a bit of human touch and connection is still necessary in dating. I wouldn't be opposed to putting my love life in the hands of a matchmaker — although I'd hope for a little more Carrie Bradshaw than Yente from Fiddler on the Roof. Ultimately, isn't going on a first date/second date and falling in love about taking a leap of faith? And if so, then perhaps having a real person over an algorithm isn't a bad thing. Maybe slowing the process down to a brisk walk instead of a 50-yard dash makes sense. It gives us time to catch our breath and ready ourselves for a leap!