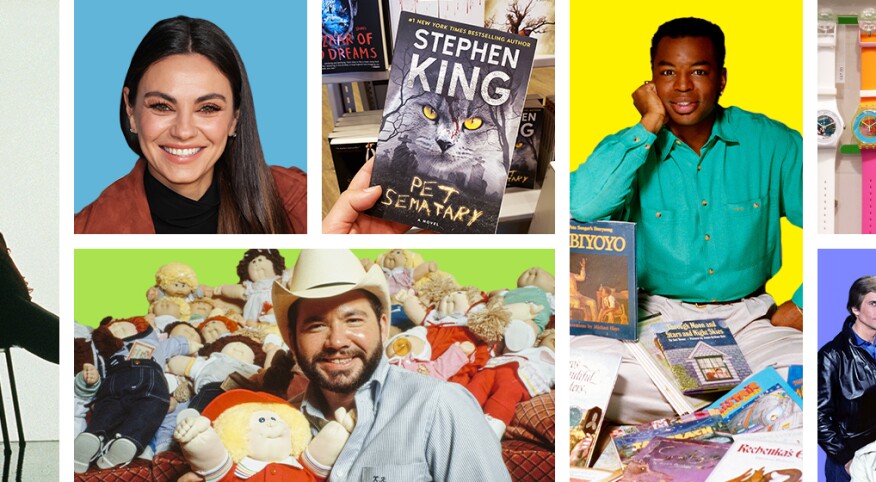 Welcome to 2023. Now I'll do the math, so you don't have to. It's the 10th anniversary of the final episode of your favorite aughts TV series, Breaking Bad. Remember when Justin Timberlake not-so-subtly shaded his ex, Britney Spears, in the "Cry Me a River" video? That was 20 years ago. And Sam Neill, Laura Dern and Jeff Goldblum were first chased by dinosaurs in Jurassic Park a whopping 30 years ago.

Put it this way: The JFK assassination was just three decades removed from 1993. But before you feel more extinct than a hungry T-Rex, let's turn back the clock to the decade that signifies pure happiness. Oh sure, we can tie the 1980s bliss to its low-grade escapist fare on the big and small screens. (Jessica Chastain recently told me in an interview that one of her favorite movies is The Goonies — and surely many of you agree.) But the period also represents a neon-hued childhood in which we debated Sweet Valley High plot points instead of politics — and hard-earned money was spent on the Purple Rain soundtrack instead of the mortgage.

So, girlfriends, in the words of Lionel Richie's No. 1 hit from 1983, the time has come … to raise the roof and have some fun. That's because some of our most cherished cultural touchstones of the decade are turning 40 in 2023. Here's a rundown, and feel free to celebrate all year long.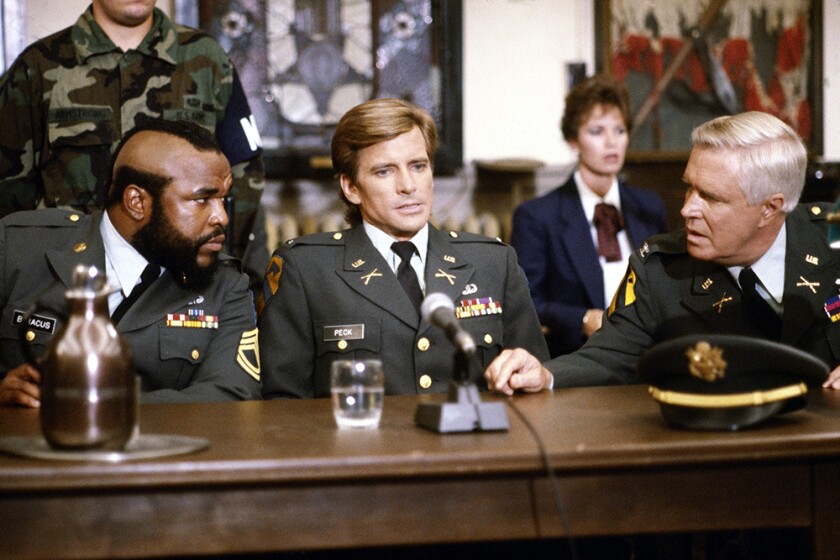 'The A-Team'

If you have a problem, if no one else can help — and if you can find them, maybe you can hire the A-Team. And you can definitely recall that prologue in the opening credits from this smash NBC action series, which premiered on Jan. 23. Plot: Four Vietnam vets, framed for a crime they didn't commit, act as vigilantes while on the run from the military. Though The A-Team ended in 1986 (and sparked a middling 2010 flick starring Bradley Cooper), it's still fondly remembered by its fans. Plus, you can hire Mr. T to deliver a personal message for $20 on Cameo!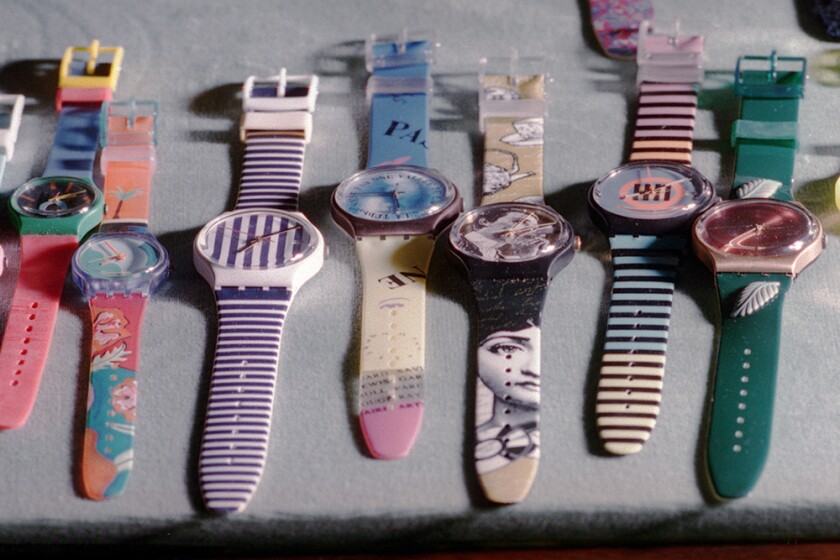 Swatch watch

It's about time that jewelry got cool. The Swatch watch was introduced in March by Swiss businessman Nicholas Hayek. Putting a decidedly '80s spin on tasteful and neutral-colored wristwatches, he revitalized the accessory industry thanks to bold and vibrant analog quartz marvels. And while a fancy Rolex could set you back $10,000, Swatch's first line of 25 models sold for $20 to $37.50. You had the ones with the fruity-scented bands, didn't you?
'Flashdance'

What a feeling it was to watch, ahem, teen welder Alex Owens (Jennifer Beals) totally nail her audition for the Pittsburgh Conservatory of Dance and Repertory. (Just forget that Beals' stunt double and a male street-dancer actually performed those amazing moves.) With its iconic pop soundtrack and fashion-forward style — yeah, cutout sweatshirts and legwarmers! — the sexy romantic drama (Flashdance was released April 15) remains a watchable staple. "I think it was really aspirational and encouraged people to go after their dreams," Beals recently told Jimmy Fallon. By the way, she still has the sweatshirt.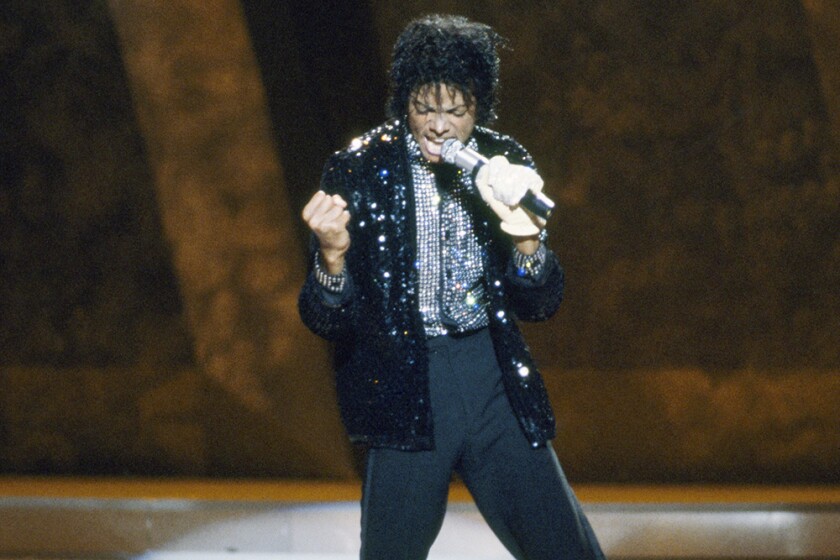 MJ's moonwalk

The May 16 NBC special Motown 25: Yesterday, Today and Forever was purported to celebrate the famed Detroit record studio with reunions of its most popular acts. Little did producers realize the event would turn legendary with 47 million viewers because of the hottest star of the moment (who wasn't even signed to the label!). After performing with his brothers from the Jackson 5, Michael Jackson went solo to belt out his new single, "Billie Jean" — and introduce his signature backward moonwalk glide mid-song. A few small steps for MJ; one giant leap for the industry.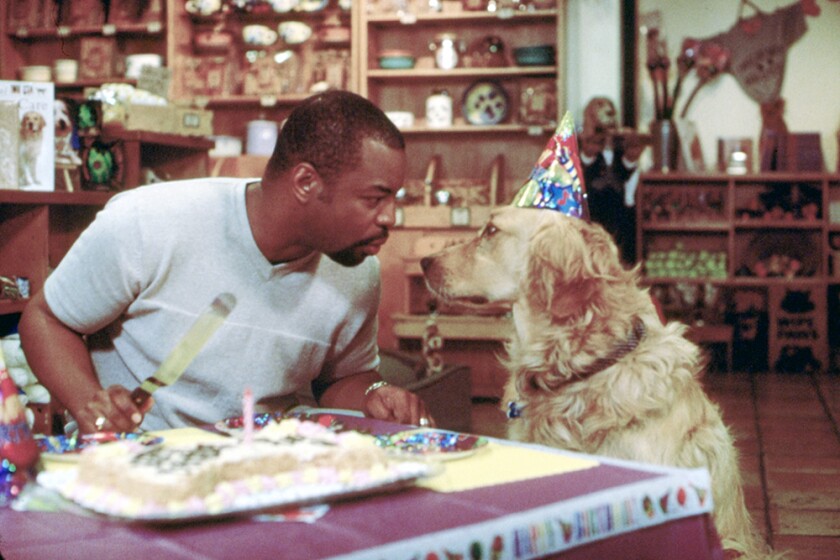 'Reading Rainbow'

All we needed to hear was "Butterfly in the sky …" to know that another episode of Reading Rainbow was about to start. Hosted by LeVar Burton, the youth-oriented PBS show — it premiered June 6 — taught reading skills, habits and attitudes (along with celebrity guest readers and real-kid book recommendations.) "Television can be a very powerful ally in educating our kids," Burton, who has created a Reading Rainbow app, said in 2022 of the show's popularity. Though it stopped airing in 2009, vintage episodes can be streamed on Amazon Prime Video, Apple TV and Netflix.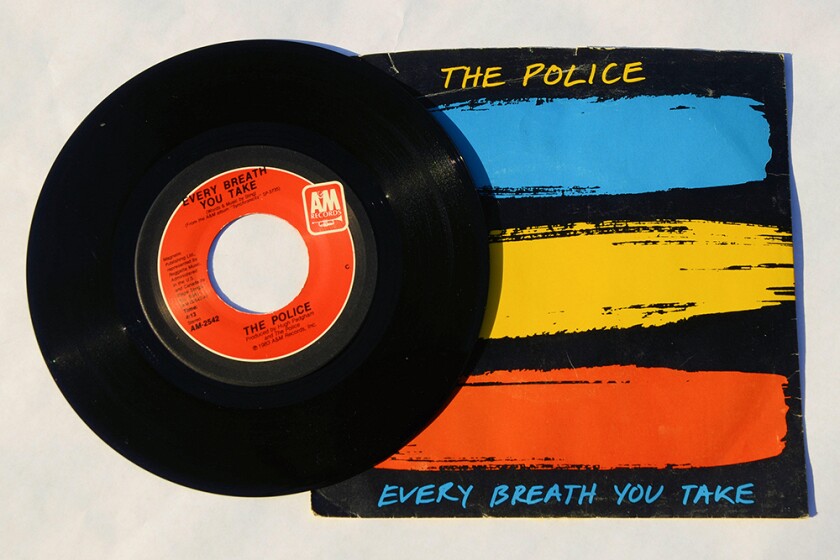 'Every Breath You Take'

Sting wrote this haunting ballad in the aftermath of his separation from Frances Tomelty and the beginning of his relationship with Trudie Styler. (The two women were friends and neighbors, you see.) "It sounds like a comforting love song," the musician has said. "I didn't realize at the time how sinister it is. I think I was thinking of Big Brother, surveillance and control." Included on The Police's fifth and final album, Synchronicity, the song hit No. 1 in July and stayed there for eight weeks, making it the biggest hit of the year. It also has racked up a billion hits on Spotify.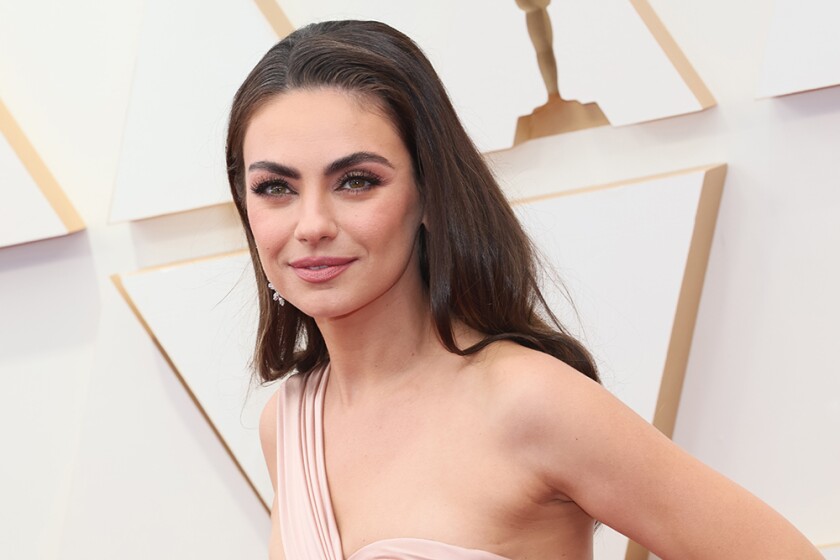 Mila Kunis

Emily Blunt and Chris Hemsworth also turn 40 this year, but let's single out the dark-haired actress born in the Ukraine on Aug. 14. After all, we've literally seen her grow up: Kunis was just 14 when she landed the part of Jackie on the Fox sitcom That '70s Show in 1998, even though she told producers she was 18. "There's a rumor going around that I may have lied about my age," Kunis recently said. "I'd like to make it very clear now that I did lie." She'll reprise the role — ditto her costar and husband, Ashton Kutcher — in the upcoming Netflix reboot, That '90s Show.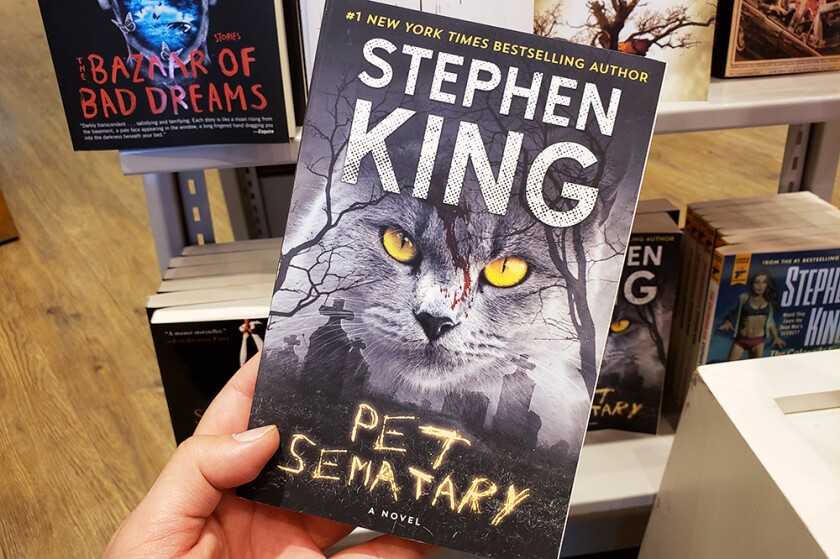 'Pet Sematary'

Stephen King's novel, published Nov. 14, was inspired by a real pet cemetery where the author's daughter Naomi buried her cat, Smucky, in 1978. Yet the author has said he was hesitant to submit the manuscript to his publishers. "You never know when an idea will turn mean," he said. "My wife read and cried and said, 'You can't publish this.' " He put it in a drawer for three years until he was legally obligated to send it to Doubleday. Pet Sematary went on to sell 700,000 copies in one year, spent 32 weeks on The New York Times bestseller list and spawned three seriously scary movies.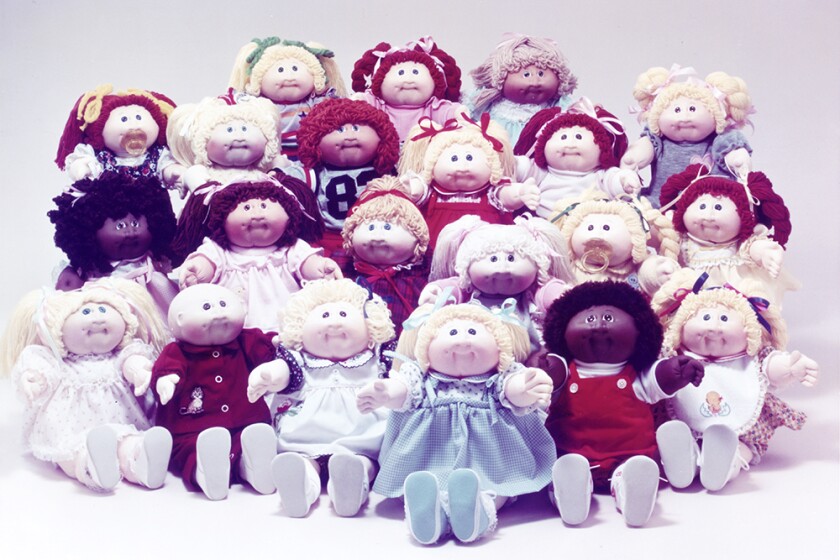 Cabbage Patch Kids craze

To be fair, art student Xavier Roberts' hand-sewn "Little Person" dolls were first available for adoption in 1976 in a Cleveland shop. Then in the early '80s, Roberts worked with Coleco to mass-market the apple-faced toys under the Cabbage Patch Kids name — in which each doll came complete with a birth certificate, adoption papers and an old-timey name. The phenomenon peaked in October 1983, as all 2 million dolls sold out. By Dec. 12, a young girl and her Kid were featured on the cover of Newsweek. Headline: "What a Doll!"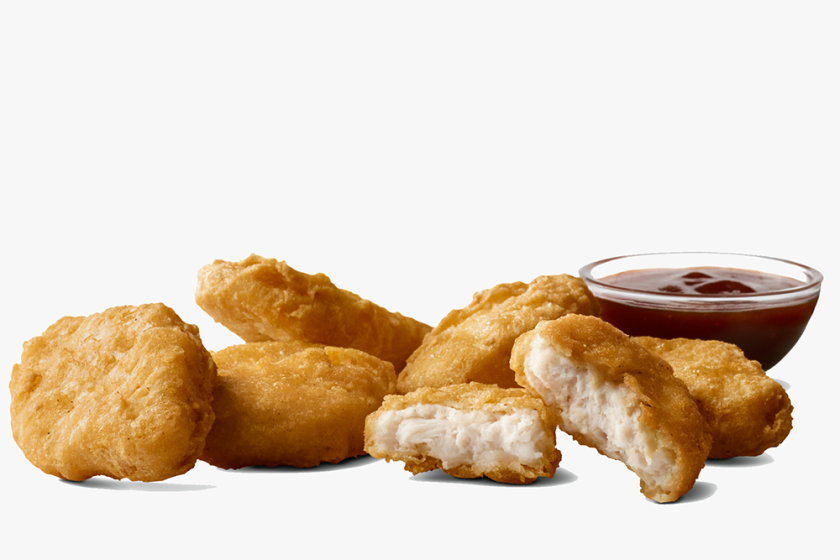 Chicken McNuggets

McDonald's executive chef Rene Arend — who once cooked for Queen Elizabeth II — created the McNugget in 1979, but it wasn't available until 1983 because there wasn't enough processed chicken to go around. (So, yeah, don't think about what part of the chicken the McNugget comes from.) The fried-and-breaded poultry took off with consumers, and it quickly became a best-selling item on the fast-food chain's menu. Then-Chairman Fred Turner honed in on the essence of the product: "A boneless piece of chicken … sold almost like French fries."

Any of these surprise you? Let us know in the comments below.