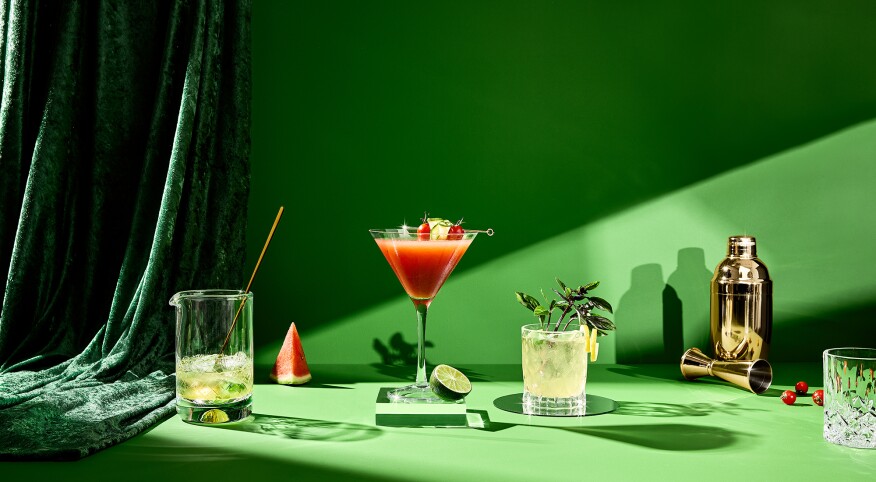 As the days get longer and the weather warmer, our flavor palate starts to change. After months of reaching for rich red wines and spiked hot apple cider, we may be looking for something lighter.

Enter clean mixologist Beth Nydick and health coach Tara Roscioli, coauthors of the book Clean Cocktails: Righteous Recipes for the Modern Mixologist, with some great ideas to put some spring in your cocktail game. "In the spring, people tend to want to lighten up," Nydick says. "But you don't have to sacrifice taste to keep the calories low."

One of their favorite flavor tips is adding fresh herbs to cocktails. Nydick says, "We think of herbs as being perfect for savory entrees (rosemary on potatoes or basil with tomato and mozzarella), but herbs work great in drinks, too!"

Spring Awakenings

Ingredients

1 small bunch of fresh basil leaves

3 ounces vodka

½ ounce basil syrup

Freshly grated zest of lemon

Seltzer water

Ice

Garnish: basil leaves and lemon

Muddle most of the basil leaves with the vodka, basil syrup and lemon zest in a cocktail shaker. Add the ice and shake for 10 seconds.

Strain shaker contents into an ice-filled rocks glass and top off with seltzer.

Garnish with remaining basil leaves and lemon twist.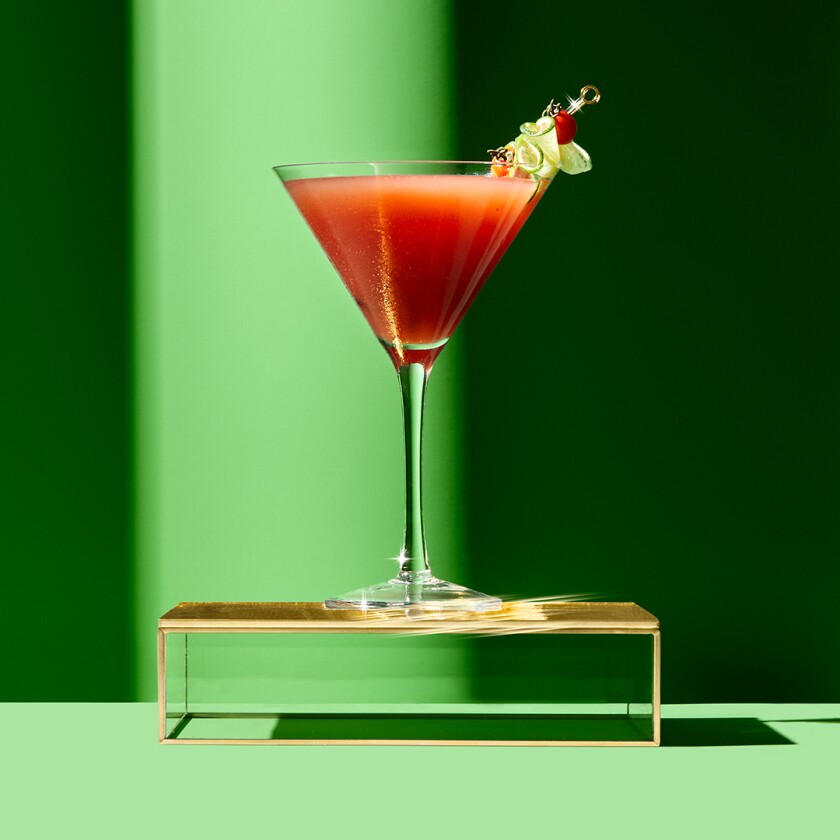 Caprese Cocktail

Ingredients

1 ½ cups basil leaves

1 small Roma tomato — cut into wedges

½ cup fresh watermelon chunks

2 ounces vodka

½ of a freshly squeezed lime

½ ounce basil syrup

Garnish: lime wedge

Muddle basil leaves, tomato and watermelon in a cocktail shaker, making sure that the tomato and watermelon release all of their juices.

Add vodka, lime juice, basil syrup and ice.

Shake for 10 seconds.

Strain shaker contents into a martini glass and garnish with lime wedge.

Basil Syrup

Ingredients

1 cup honey

1 cup filtered water

1 cup fresh basil leaves

Combine all the ingredients in a medium pot over medium-high heat and bring to a boil. Reduce heat to low and simmer, stirring constantly until the honey has dissolved.

Remove from heat and set aside for one hour.

Once cooled, strain and discard the basil leaves.

Store in refrigerator in a sealed, airtight Mason jar. Basil syrup will keep for 1 to 2 months.