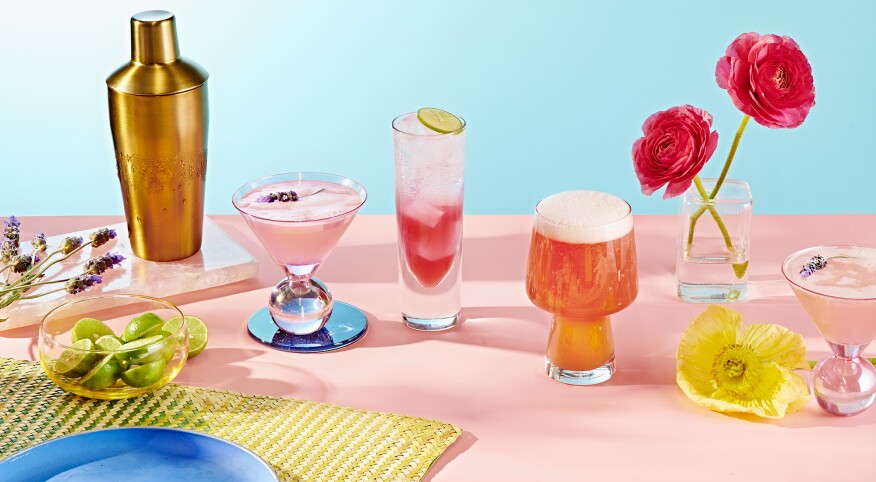 With all the delicious herbs, fruits and veggies in season, it's nice to spice it up a bit and add them to a drink. Here are some fresh ways to incorporate flavors that this time of year has to offer.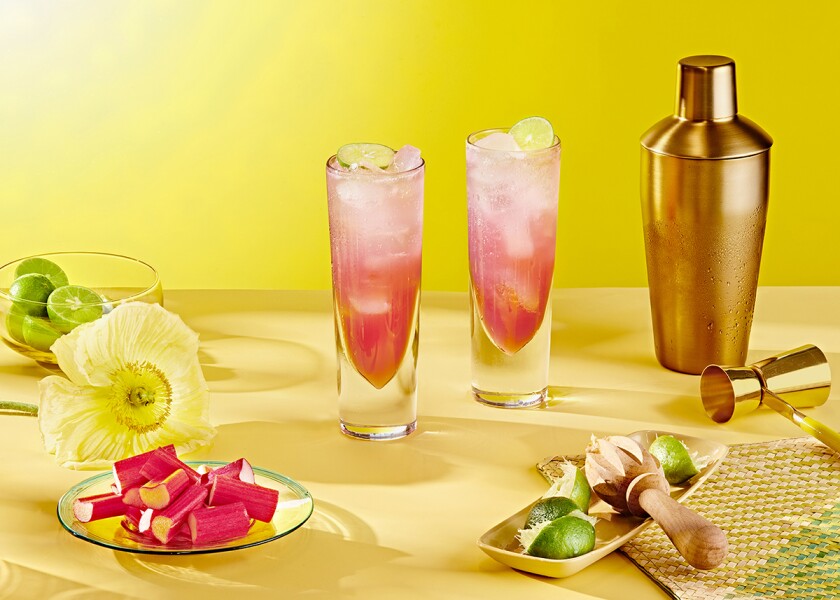 Rhubarb Collins

This treat is sweet and tangy, and perfect for brunch.

You'll need to start with a simple syrup. This recipe makes enough syrup for about three drinks.

Rhubarb syrup:

(This can also be made ahead of time and stored in the refrigerator for about a week.)

¾ cup chopped rhubarb, fresh or frozen, cut into half-inch pieces

½ cup sugar

Bring sugar, rhubarb and ¾ cup water to a boil, then reduce heat to low. Simmer until it begins to thicken — about 20 minutes. Cool, then pour syrup through a sieve.

To make one cocktail, combine in a shaker:

1 ounce rhubarb syrup

2 ounces of your favorite gin

1 ounce lemon or lime juice

Add ice and shake until mixed. Pour liquid into a glass and add ½ cup chilled seltzer water.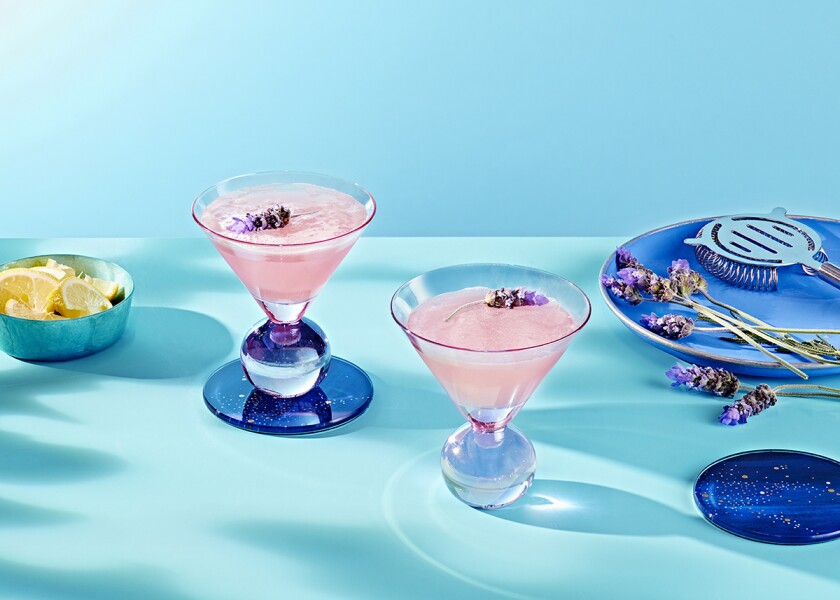 Lavender Martini

This cocktail is not only delicious, but also beautiful. If you love a smooth martini, you must try this version.

Lavender syrup:

1 cup sugar

1 tablespoon dried lavender buds

Bring sugar and 1 cup water to a boil until sugar crystals dissolve. Remove from heat. Add dried lavender buds and let sit 20 minutes. Strain and allow to cool completely. This is enough syrup for about three drinks.

To make one drink, combine in a cocktail shaker filled with ice:

1 ounce vodka

½ ounce fresh lemon juice

½ ounce lavender syrup

Shake well and pour into a martini glass.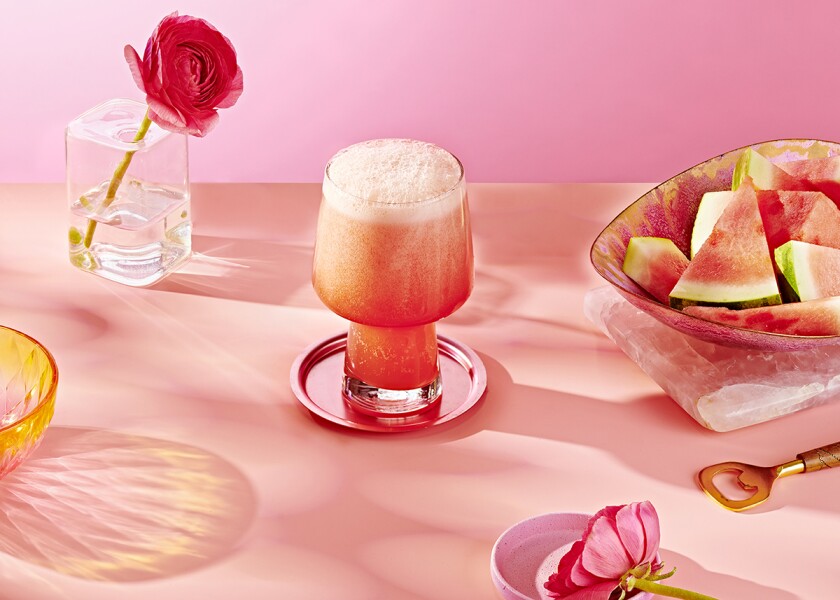 Watermelon Beertail

If you've never heard of a "beertail" (a cocktail made with beer) and you are a beer lover, it's your time to shine. These beertails are easy to put together, not to mention refreshing.

For one drink you will need:

¼ watermelon, cut up

1 white beer of your choice

Place watermelon pieces into blender and blend until smooth. Pour over a sieve to get rid of chunks and seeds, and then chill for about an hour. Pour juice in a glass, and fill the rest of the glass with your beer of choice. Serve immediately.