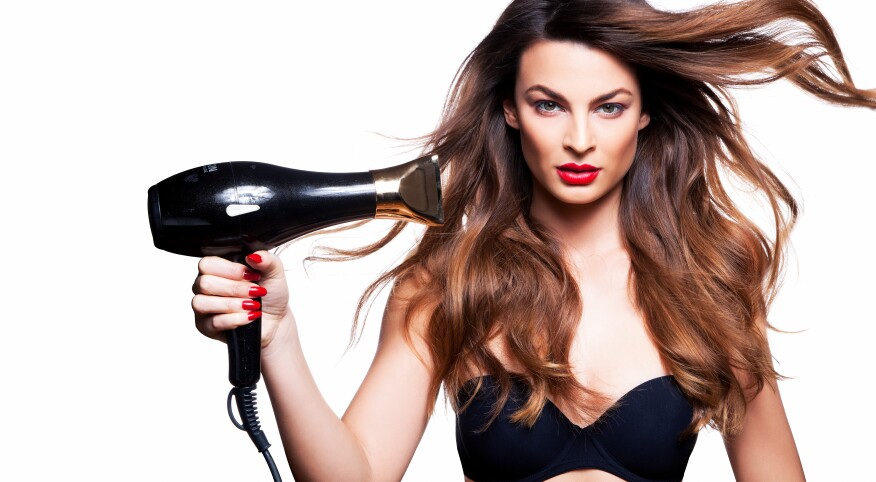 I'm not a hairdresser by any means, but I like to have nice hair just like everyone else. Of course there's the time issue — many of us don't have an hour to spend in front of the mirror each morning trying to get the right style, nor do we want to.

Whether you are someone who washes and goes or just loves trying the latest hair trends, here are four hair tools worth investing in.

Bed Head Rock N Roller Curling Wand

I call this my cheater tool because it is like having two tools in one. The curler is shaped so you wrap your hair around small and large balls, which gives you smaller tight curls as well as looser ones. It makes it easy to sport the beach wave look, or actually curls. I like it best when my hair hasn't been washed for a few days because the curls aren't so fly-away and last longer. All you have to do is wrap your hair around the wand (don't overlap your strands, to get the best curl or wave), and that's it. There's no trying to do anything crazy with your flat iron to get a wave.

If you have shorter hair, or you want a tighter curl, you can wrap your hair around the smaller balls and get perfect curls every time. I also love finger-combing my hair after it's cooler if I want a wavy look. Make sure to finish off with some texturizing cream on the ends of your hair to give it a natural look.

Kristin Ess 3-in-One Flat Iron

I have been using a flat iron for years to try and tame my frizzy hair, and this is the best one I've tried. I've had it for over two years, and it never lets me down. I love how sleek and straight it makes my hair. It automatically shuts off if you leave it on, and it's great when I want to straighten my bangs and let the rest of my hair air-dry. For best results, make sure to apply a heat protectant to your hair before you straighten it.

Revlon Perfect Heat 3-Barrel Ceramic Jumbo Waver

Maybe it's the '80s child in me, but I love the crimped look. The Revlon waver is so easy to use (it's three barrels on one handle) and gives you that look you get after taking braids out of your hair — only better. In just about 10 minutes, I get a nice bend in my hair with this tool. It looks great if you want to leave it down, or pull it back.

Revlon One-Step Hair Dryer and Volumizer

If you are going to invest in a new hair tool, make it this one. I'm almost 46, and my hair has never looked so good. This allows me to dry and style at the same time, and it will give you that freshly blown-out look you get at a salon. It's easy to use and perfect for someone (like me) who struggles to use a brush and a blow-dryer at the same time. I can't believe the shine I have in my hair now, and it has cut my blow-drying time in half. You really can have salon-looking hair from home without taking forever to tame your locks.