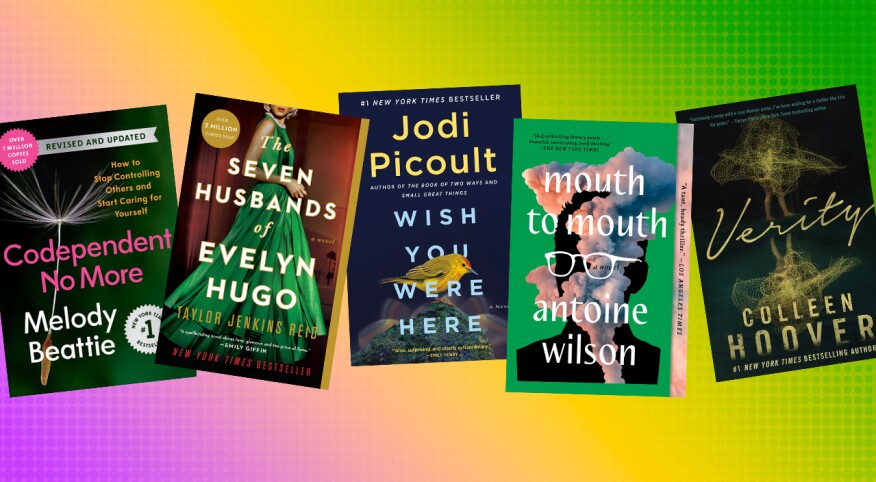 It's taken me dud after non-redeeming dud to give myself permission to abandon books I don't click with. Turns out I'm not alone. When I retweeted bookseller Barnes & Noble's encouragement that it's OK to stop reading books you aren't enjoying, the comment section went off.

"Thank you, I needed that" sentiments abounded. Other comments were laced with guilt and misgivings: "I can't bring myself to disrespect the author by not finishing the book, even if I don't like it." Or "If I find a book to be slow, I force myself to read 100 pages before I'll let myself decide not to finish."

Some books grab us right away. They suck us into a parallel world of intriguing characters and riveting plotlines.

Then there are books we don't relate to or enjoy, and each page is a concentrated effort to give the author a chance to turn it around and pull us into the story. I've learned the painstaking way that these books, the kind that don't compel me to close the back cover and stare at the wall, awash in wonder and awe, are a waste of my limited time.

Here are five reasons and five books that helped convince me to abandon books I'm blasé toward in favor of finding the next book I'll adore.


Some books make an indelible impression on our psyches, etching an unforgettable line of text or storyline on our hearts that'll remain there until the end. If a book doesn't make the kind of impact that makes us want to talk to other readers about it, chances are it's not going to be any different 100 more pages in.

Not all content or art is meant for all people. An artist creates the art they were meant to, the kind they need to. It's thrilling when others connect with what they create, but they don't expect all 7 billion people on the planet to receive it positively.

The point of reading is to enhance our lives. It's not supposed to feel like drudgery. If a book doesn't delight us, challenge us, teach us, entertain us or elevate us in any way, then it isn't serving us or its purpose.

Time spent on books we don't enjoy is precious time we'll never get back.

No one, especially the author, is going to know if we don't finish a book, so it's not worth admonishing ourselves over. Do you feel guilty when you walk by a display of gold jewelry without giving it a glance because you prefer to wear silver?

In summation, it's fine to stop reading books you aren't enjoying.
Here are five books that were worth finishing in the past year. If you find you don't agree, good for you — no harm, no foul.

Verity by Colleen Hoover — A unique, mysterious plotline with an ending that will keep you guessing about what really happened. This one will leave you seeking out other readers to compare notes and ask, "What do you think the truth was?" "What would you have done?" "Morals sure can be ambiguous, can't they?"

The Seven Husbands of Evelyn Hugo by Taylor Jenkins Reid — One of the most read books in 2022, according to Goodreads.com — a site where people detail what they're reading, whether they finish it, then leave thoughtful reviews.

Mouth to Mouth by Antoine Wilson — If you like a story that keeps you guessing because you typically figure out endings too early, spoiling things for yourself, this book is for you. Some people drop everything and read this book from start to finish in 24 hours. A bonus is it's a thin book, which is attractive to readers who aren't ever going to pick up a 500-pager.

Codependent No More by Melody Beattie — In an increasingly polarized world where new modern-day stressors pig-pile upon those of old, our interpersonal relationships are becoming more and more strained. From politics to social media, from family of origin to emotional trauma, from the pandemic to skyrocketing inflation, there are so many factors that affect how we deal with and relate to others. Learn what codependency (often mistakenly defined) means and how to choose healthier patterns in this time-tested, go-to book on the topic.

Wish You Were Here by Jodi Picoult — When an avid reader friend recommended this book, she said she didn't want to tell me anything about it, because it's one you just have to read. I'm going to tell you the same — but I'll add that Jodi Picoult is a home run hitter, through and through.

What book impacted you the most from this past year? Let us know in the comments below.