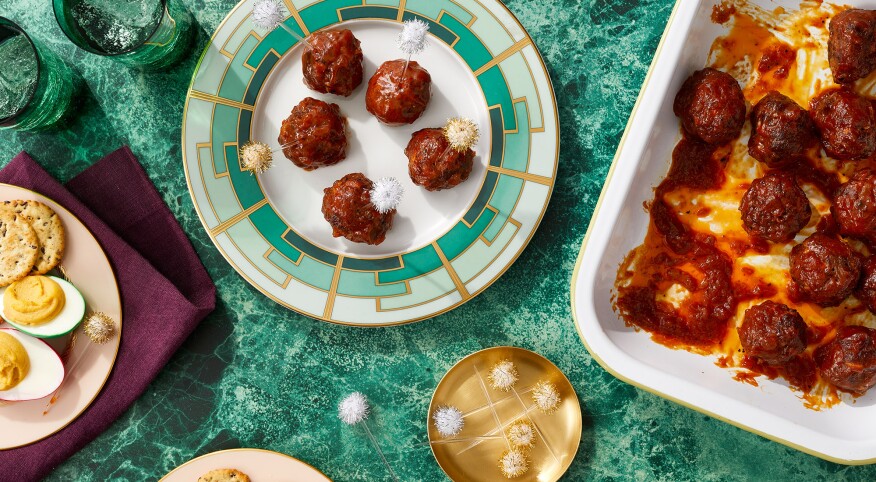 "Oh, this baked brie is to die for! And I must get the recipe for the crab dip before you leave!"

These words are spoken at holiday parties year after year. I often hear people beg for the recipes of favorite dishes.

And yet … no one has ever asked me for a recipe of any kind. I am a bad cook, and everyone knows it. I know it. I accept it, and so when I'm cooking, my expectations (along with everyone else's) are low. But when the holidays roll around, it sure would be nice to have a recipe or two on hand that I could whip up, knowing with certainty that they would, indeed, taste good. Well, the holiday season is officially underway, girlfriends!

So, if you are also recipe-challenged, then I have good news for you: Foolproof, party-approved, holiday recipes do exist! I did the research, which I'm now willing to share with my fellow bad cooks. Bookmark this page or take a screenshot and enjoy the praise from friends and family at your next party. I now present you with a recipe for every occasion.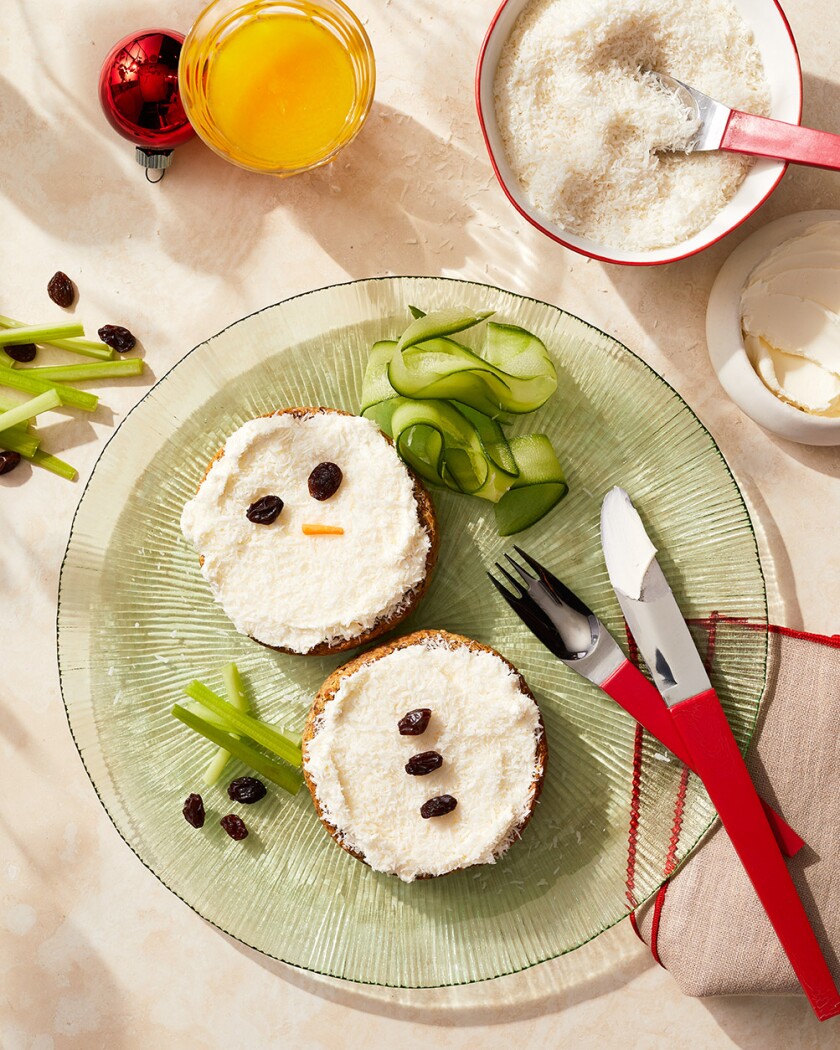 Breakfast for the Little Ones: Snowman English Muffins

Kids are perhaps the easiest to impress (read: fool) and you can't go wrong with these adorable Snowman English Muffins. Make them yourself before the kids wake up for a nice surprise, or let the little ones help for an edible craft!

Ingredients


6 English muffins

1 cup of cream cheese

½ cup coconut flakes

¼ cup raisins

1 cucumber, ribboned

celery stick
Directions


Preheat oven to 375°F.

Split English muffins with a fork and place them on a baking sheet.

Toast in oven for 5–7 minutes until golden brown.

Spread cream cheese on English muffins and sprinkle with coconut flakes. Add (or let the kiddos do it themselves) the suggested toppings — or your own variation — as snowman decorations. Voilà! World's best chef!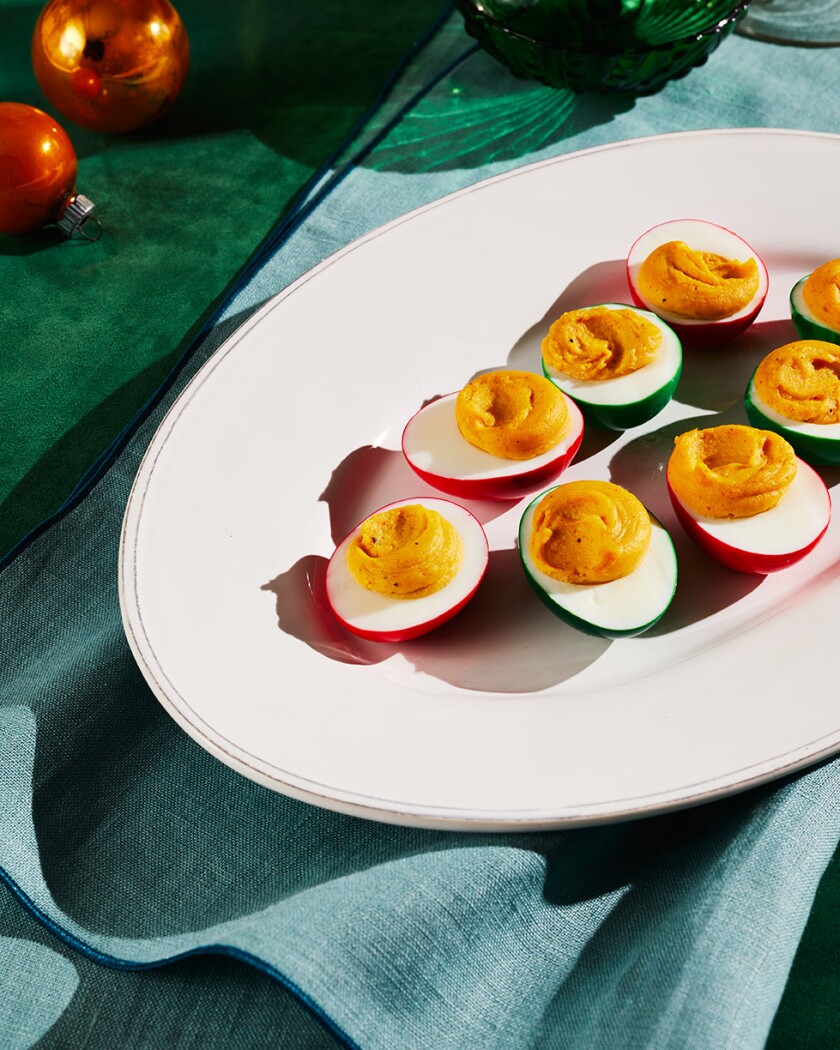 Cold Appetizer: Deviled Eggs With a Color

Everyone loves deviled eggs, and they are as foolproof as it gets for even the worst cook. All you have to do to stand out at your next party is sprinkle a little color into this easy-to-make appetizer, and you'll be the talk of the town.

Ingredients


12 hard-boiled eggs, cooled and peeled

¼ cup mayonnaise

2 tablespoons mustard

2 teaspoons Worcestershire sauce

⅛ teaspoon cayenne pepper

Salt and pepper to taste

1 tablespoon vinegar

Red and green food coloring

Water

Directions

Hard-boil eggs and let them cool.

Peel eggs. Pat them dry.

After they dry, slice in half lengthwise.

Scoop out the yolks and place in a medium bowl. Place egg whites aside and pat dry.

Mash yolks with a fork.

Add mayonnaise, mustard, Worcestershire sauce and cayenne pepper. Stir together until well combined.

Add salt and pepper to taste.

In two separate cups, add ½ cup water and 1 tablespoon vinegar. Place 10 drops of desired food coloring into the cup.

Add egg whites to cup(s) and let sit until they reach desired color.

Remove eggs whites from food coloring mixture and place on drying rack.

Scoop yolk mixture into whites.

Store in the refrigerator in an air-tight container until serving.
It's a classic recipe with a holiday twist. Experiment with different colors for different celebrations and dig in!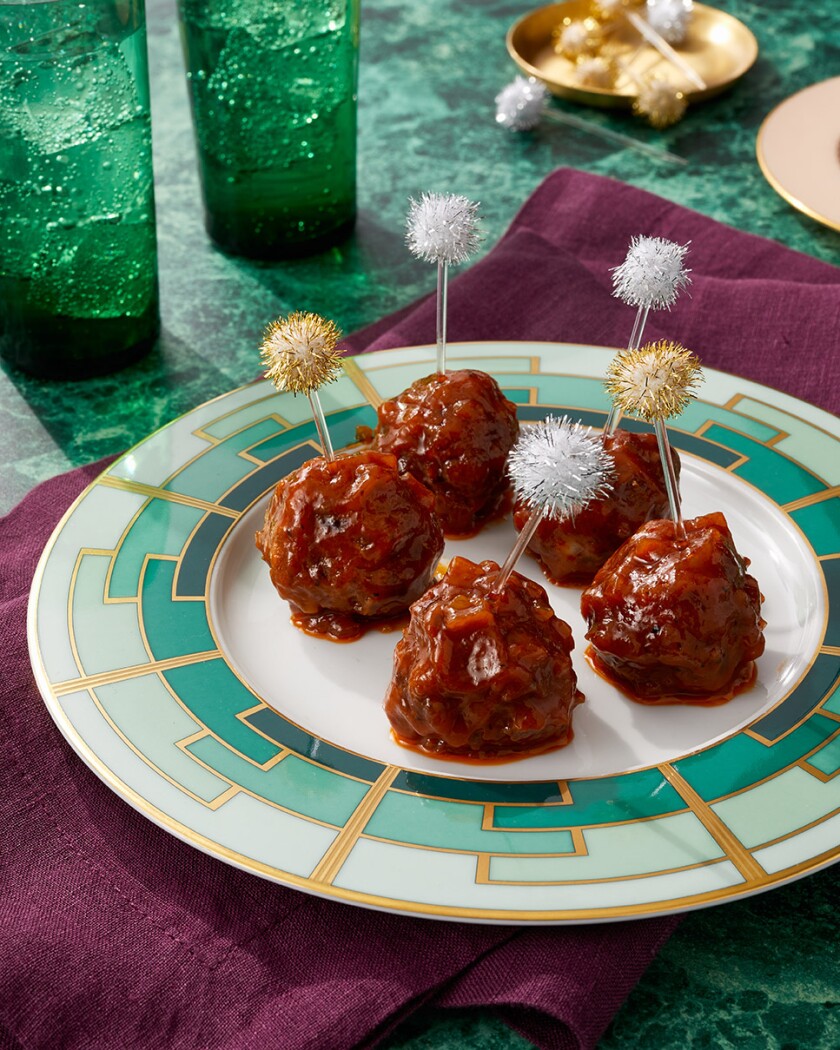 Hot Appetizer: Aunt Noreen's Meatballs

Perhaps this delicious finger food has another name, but in our family, they will forever be known as Aunt Noreen's Meatballs. I typically eat about five-too-many whenever they are served because they are just that good. And don't let the long ingredient list intimidate you. They truly are as easy as 1-2-3.

Ingredients for meatballs


1 pound ground beef

½ cup evaporated milk

½ cup corn flakes

¼ cup chopped onions

1 teaspoon salt

¼ teaspoon pepper

¼ cup ketchup

2 teaspoons Worcestershire sauce

Directions

Preheat oven to 425°F.

Combine all ingredients and shape into small meatballs.

Bake on baking sheet for 10–15 minutes in oven.

Remove from oven.
Ingredients for sauce


½ cup vegetable oil

¾ cup chopped onion

¾ cup ketchup

¾ cup water

⅓ cup lemon juice

3 tablespoons light brown sugar

3 tablespoons Worcestershire sauce

2 teaspoons yellow mustard

2 teaspoons salt

½ teaspoon pepper

Directions

On the stovetop, cook onion in oil on medium heat until soft, but not brown.

Add remaining ingredients and simmer (low heat) for 15 minutes.

Add cooked meatballs.

Insert one festive toothpick into each meatball.
Aunt Noreen lives on through her delicious ketchup-infused meatballs!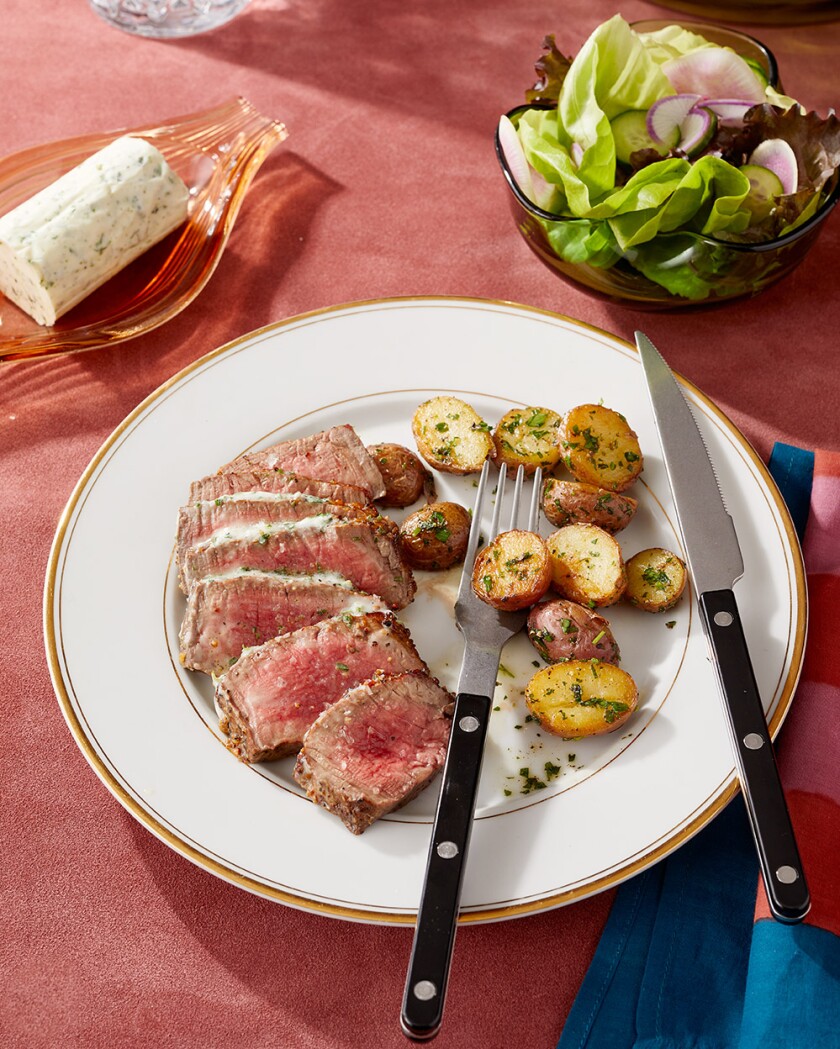 Main Entrée: Air-Fried Filet Mignon

Trust me on this one: Steak and air fryer go together like wine and a Friday night. Pull out the air fryer and wow your dinner guests with this mouthwatering filet mignon. This is my go-to for any special occasion, and it is the one and only thing I make that all three of my kids rave about!

Ingredients


2 to 4 filet mignon steaks, 4 to 6 ounces each

1 and ½ teaspoon steak seasoning (my favorite is McCormick Montreal Steak)

2 tablespoons butter

Aluminum foil

Meat thermometer

Paper towels
Directions

Bring meat to room temperature.


Preheat air fryer to 400°F.

Sprinkle steak seasoning to taste.

Place steak in air fryer for 11–15 minutes, depending on desired temperature.

Use a meat thermometer to confirm internal temperature: 120°F for rare steak; 130°F medium rare; 140°F medium; 150°F medium well; and 160°F well done.

Add a slice of butter on top of each steak and wrap in foil for 5–10 minutes before serving.
Bon appétit!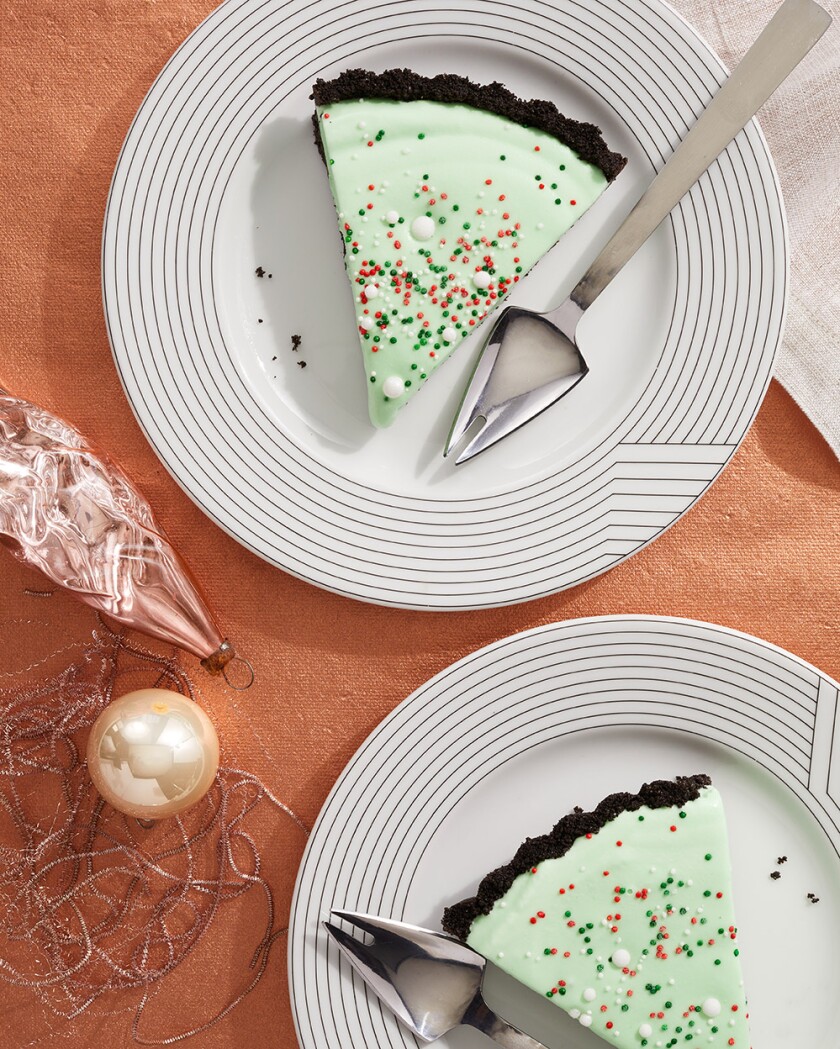 Dessert: Grasshopper Pie

Grasshopper Pie is a bit messy to make, but messy can be fun and delicious. I guarantee you will get lots of oohs and aahs when you bring this easy-to-bake dessert to your holiday party. You might as well bring copies of the recipe with you — you'll need them!

Ingredients


1 Oreo pie crust

1 jar (7 ounces) Marshmallow Fluff

1 cup of heavy cream

¼ cup crème de menthe

Crushed (by hand) Oreo cookies and/or red and green sprinkles

Directions

Blend crème de menthe with Marshmallow Fluff with wooden spoon.

Whip the heavy cream with an electric mixer on high until stiff peaks form.

Fold (with a large, wooden spoon) whipped cream into the mixture of Fluff and crème de menthe.

Pour into Oreo pie crust.

Sprinkle crushed Oreo cookies and/or red and green sprinkles on top.

Freeze overnight (at least 6 hours) until firm.

Allow to stand at room temperature for 10 minutes before serving.
I should warn you, though, there have been many fights over the last piece of Grasshopper pie at our family holidays. You should probably make a few!

Happy cooking, happy eating … and happy holidays, girlfriends!

What's YOUR go-to super easy recipe to make over the holidays? Let us know in the comments below.