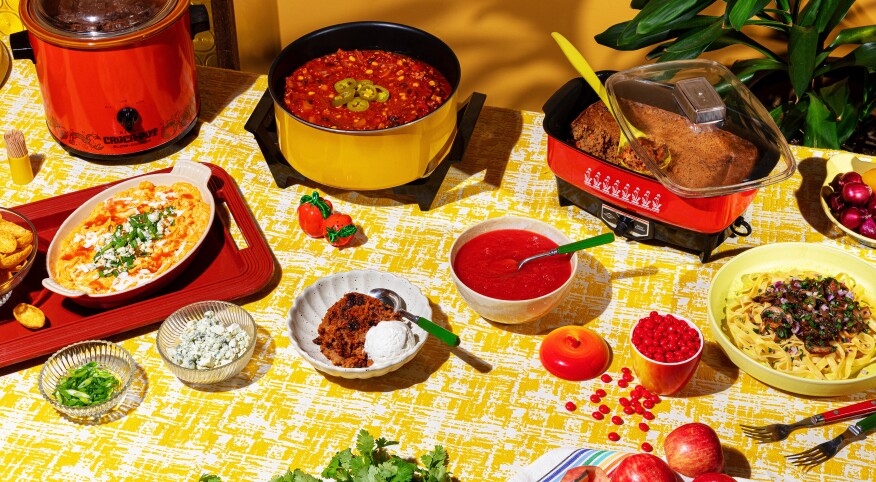 You know you've reached a different part of your life when you look forward to putting dinner in the Crockpot and smelling the deliciousness during the day or when you get home from work. I'm definitely there — and not afraid to admit it.

My love affair with my Crockpot started when I got one right after I was married. I couldn't wait to make my grandmother's applesauce recipe and all my mother's Crockpot gems — especially the beef burgundy.

These days I make so many things in my beloved slow cooker (even desserts), and now that the colder months have arrived that puppy is working overtime. Here are five recipes you must try in your Crockpot this winter.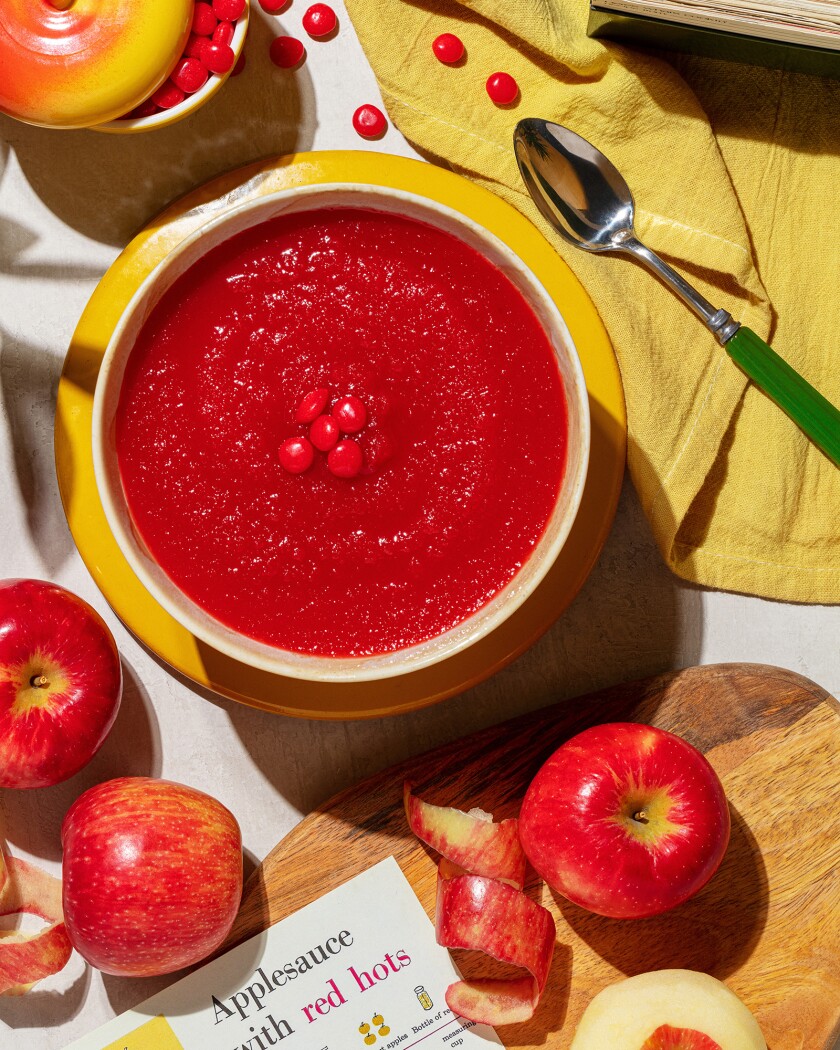 Applesauce

About 8 servings

Ingredients

3 pounds of apples peeled, cored and sliced

1 7-ounce package of red, cinnamon candies

1 cup of sugar

Directions

I use my peeler/corer/slicing tool for the apples, and it makes it so much easier to prepare them. Just put everything in a Crockpot and stir. Cook on low for about 4 to 5 hours. (Your home will smell amazing.)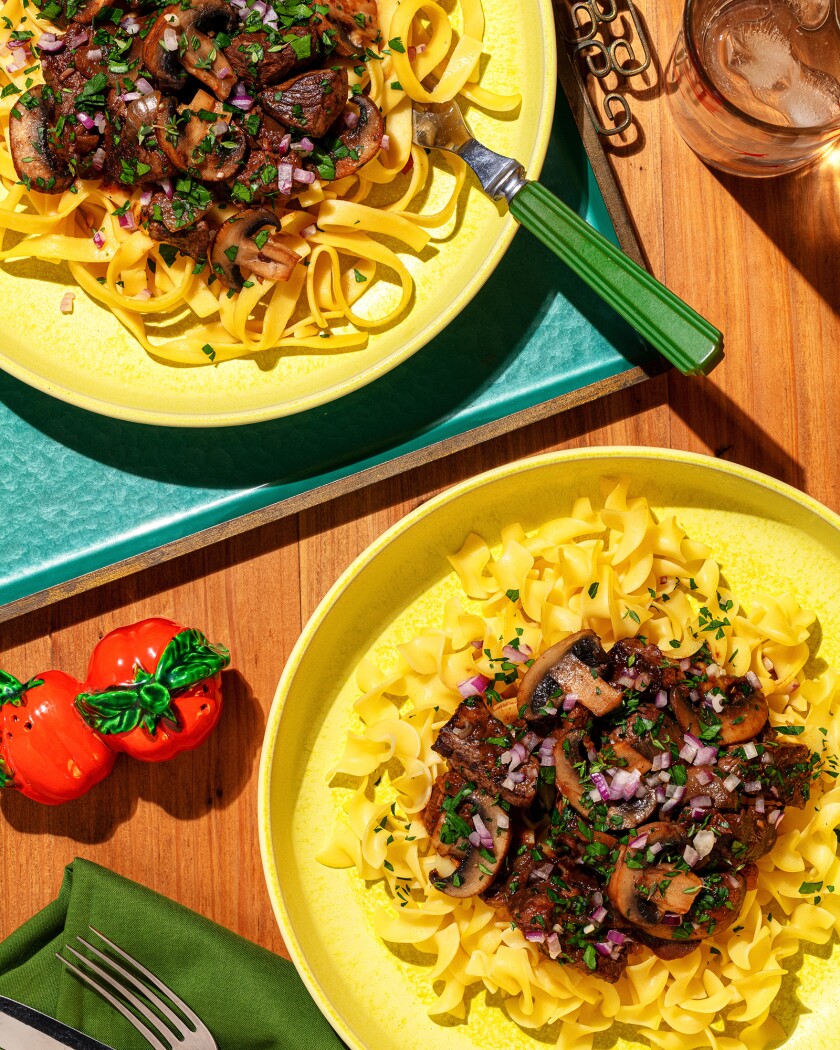 Beef Burgundy

Serves 6

Ingredients

2 pounds cubed steak (you do not have to brown this beforehand)

1 14-ounce can onion soup

1 package sliced mushrooms

1 chopped onion

1 tablespoon minced garlic

1 cup red wine

1 package egg noodles, cooked

Directions

Put everything in a Crockpot except for the egg noodles and cook on low for 5 to 6 hours. Make egg noodles about a half hour before serving. Place a serving of noodles on each plate, and ladle beef burgundy on top.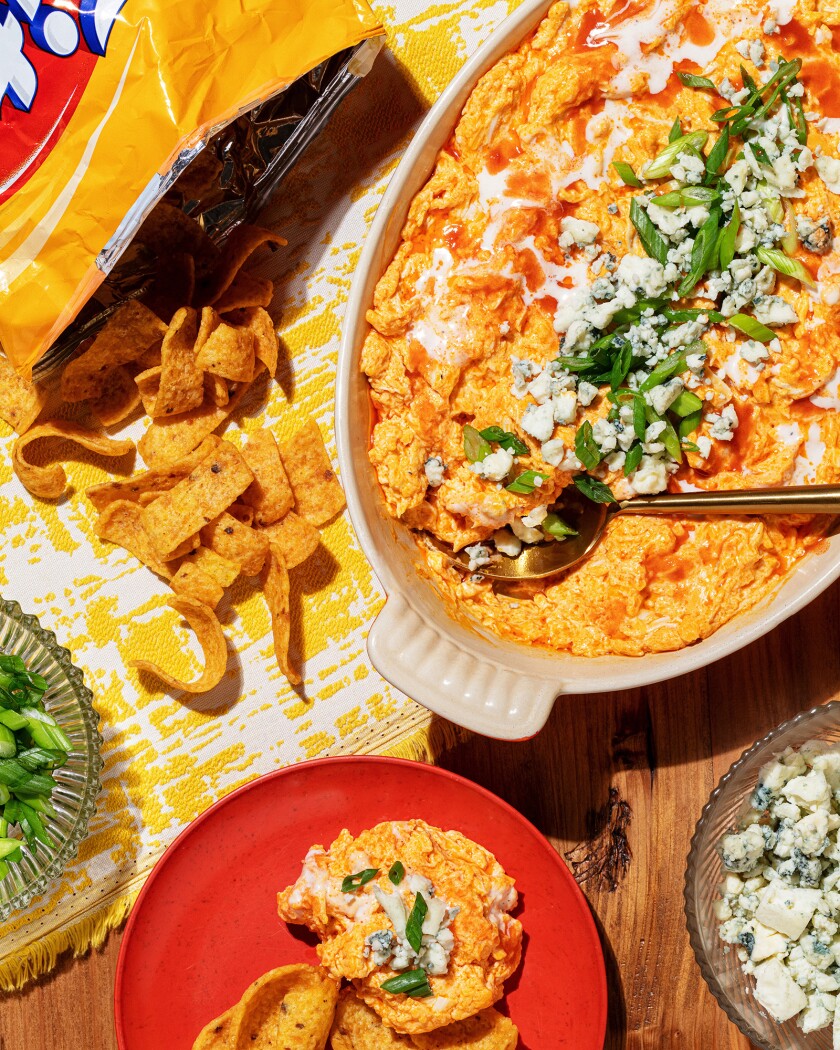 Buffalo Chicken Dip

About 3 cups

Ingredients

1 pound boneless, skinless chicken breast

½ cup hot sauce

½ cup ranch dressing

1 8-ounce package cream cheese, softened

1 cup shredded cheddar cheese

2 tablespoons blue cheese crumbles

Chips for serving (I like Fritos or corn chips)

Directions

Combine cream cheese, ranch dressing, blue cheese, cheddar cheese and wing sauce in a bowl. Spray your slow cooker with nonstick spray and add mixture. Cook on low for 2 to 3 hours until bubbly. Cook chicken in the oven at 350°F for 10 to15 minutes or until done, then shred with two forks. Add in Crockpot and cook for another half hour or so.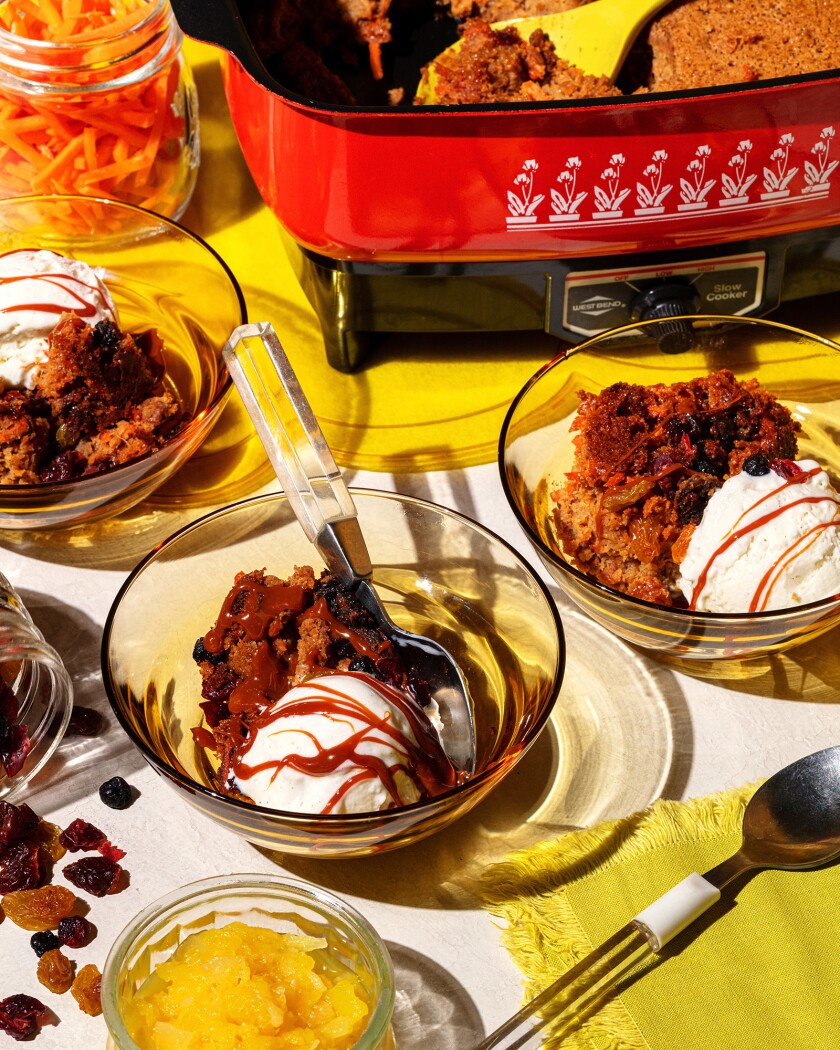 Carrot Spoon Cake

Serves 10

Ingredients

1 box carrot cake

1 3.4-ounce box instant butterscotch pudding

1 cup water

2 cups shredded carrots

¾ cup canola oil

4 eggs

1 8-ounce can crushed pineapple

1 cup sour cream

1 cup raisins

Directions

Spray Crockpot with nonstick cooking spray. Combine all ingredients in a mixing bowl and beat with an electric mixer on medium speed for 2 minutes. Put in a slow cooker and cook on low for 5 hours. Serve warm with vanilla ice cream.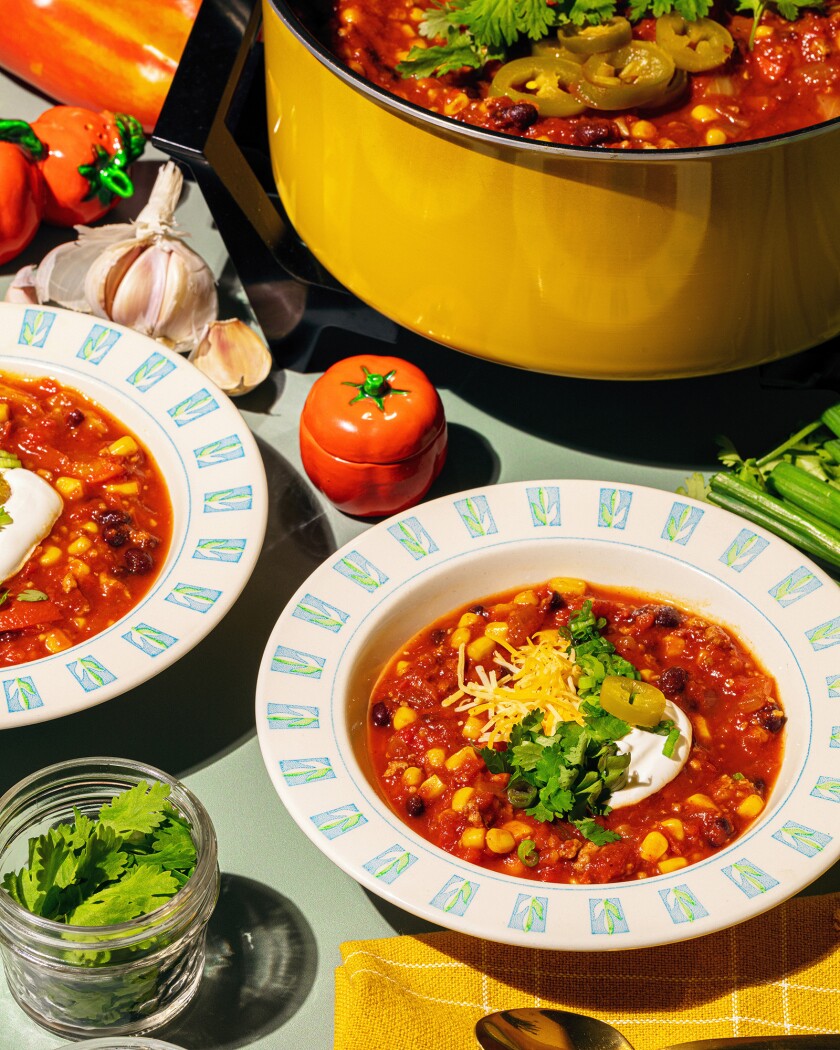 Turkey Chili

Serves 5 or 6

Ingredients

2 pounds turkey burger, cooked

2 pounds frozen corn

2 14-ounce cans black beans

2 28-ounce cans plus 1 15-ounce can crushed tomatoes

3 peppers cut up (I like red and orange, but you can also use green)

1 onion cut up

2 tablespoons minced garlic

1 tablespoon chili powder

1 tablespoon cumin

Salt and pepper to taste

Directions

Brown turkey burger in a frying pan and add with all other ingredients to Crockpot. Cook on high for 4 hours, or on low for 8 hours.