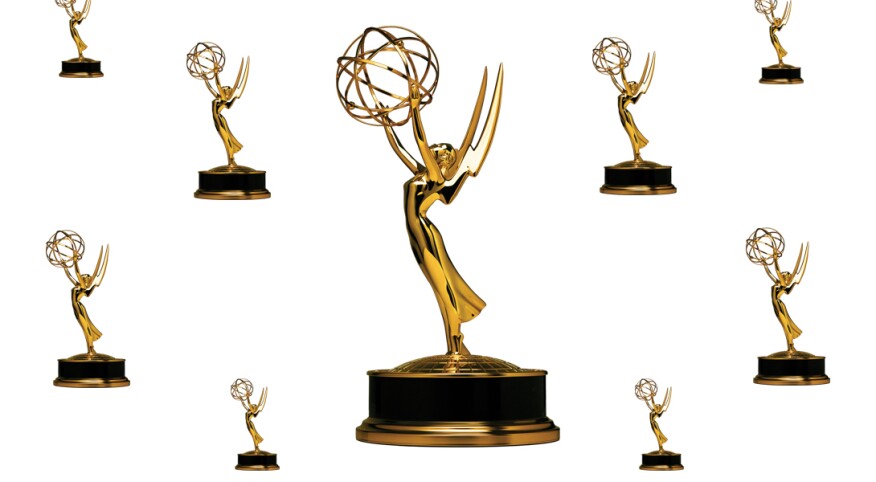 Don't know your Stranger Things from your Westworld? Never fear. Here's a cheat sheet leading up the Stephen Colbert-hosted 69 rd Annual Emmys on September 17. Study it quickly, then you may resume your regularly scheduled bingeing.

1. Game of Thrones wasn't really snubbed. Despite an Outstanding Drama Series win last year, winter is not coming to the awards. GOT's seventh season didn't premiere until July, which means it missed the May 31 cutoff date. The race is now wide open with newbies Stranger Things, The Handmaid's Tale, This is Us, Westworld, The Crown and vets House of Cards and Better Call Saul. Bet on the Handmaiden.

2. The award for starriest category goes to… The juiciest roles for women are on the small screen these days, and Academy Award winners and Big Little Lies costars Reese Witherspoon and Nicole Kidman are co-favorites for Outstanding Lead Actress in a Limited Series or Movie. Their equally dazzling competition includes Oscar darlings Susan Sarandon, Jessica Lange and Felicity Huffman. The category is so loaded that Oprah Winfrey (Oprah Winfrey!) got shut out for The Immortal Life of Henrietta Lacks.

3. This is Us is making history. It already reintroduced Milo Ventimiglia and Mandy Moore to a new generation. Now the soapy smash is the first broadcast network drama to be nominated for the big prize, Outstanding Drama Series, since The Good Wife in 2011. (A network show hasn't won since 24 in 2006!) Maybe that honor dulled the sting when one of its 11 nods—Best Costumes for a Contemporary Series—got rescinded. Turns out the selected episode was set primarily in the not-so-contemporary 1970s.

4. Julia Louis-Dreyfus rules. No offense to The Crown's Claire Foy, but Julia Louis-Dreyfus reigns supreme. The Veep star has won Outstanding Comedy Actress for five consecutive years, bringing her total to eight awards. If she strikes gold again, she'll be tied with Cloris Leachman for the most decorated TV actress. Ever. Her chief competition this year: Mom's Allison Janney, who has seven Emmys herself. Slacker!

5. Saturday Night Live is still yuuuuuuge. The comedy institution is older than Justin Bieber's mother. But its 22 nominations this year reflect how it's never been more relevant. Cast members Kate McKinnon, Leslie Jones and Vanessa Bayer all got recognized for their work—as did Alec Baldwin, who has a special knack for imitating you-know-who. Should be a rollicking acceptance speech!