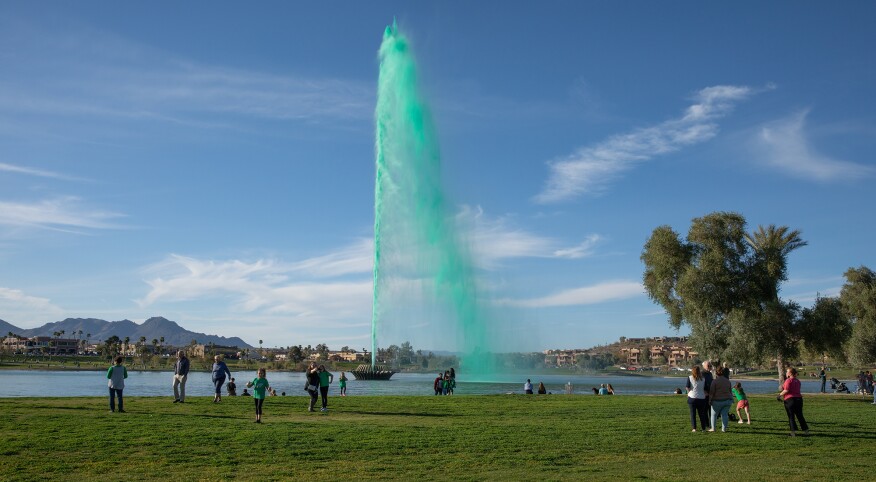 Across America, St. Patrick's Day generally guarantees a good old-fashioned parade, complete with a grand marshal, a troupe of pipes and drummers and Irish dancing. To fete the Emerald Isle, we dutifully dig out every green piece of clothing, wear groovy four-leaf clover shades and sport leprechaun-style hats, putting our best Irish foot forward. Waving mini Irish flags, we clap and cheer before heading home to eat corned beef. But there's more going on around the country that reflects creativity and often a wacky sense of humor. The Girlfriend has culled a handful of outside-the-box St. Patrick's Day traditions that break the mold and let you celebrate in unusual ways.

Celebrate St. Patrick Swayze's Day. You heard that right.

At Bauhaus Brew Labs in Minneapolis, there's a penchant for doing things differently. As they put it, "We're forgoing the green beer this St. Patrick's Day and instead paying homage to our favorite Patrick, the one and only, Patrick Swayze." Brilliantly, this brewhouse performs a stellar plot-twist and celebrates all-things-Swayze with specially designed T-shirts and movie selections on a big screen, possibly from such memorable Swayze favorites as Dirty Dancing. It promises to be an entertaining free event and you'll be equally satisfied with the best-of-the-best Bauhaus beers being poured aplenty.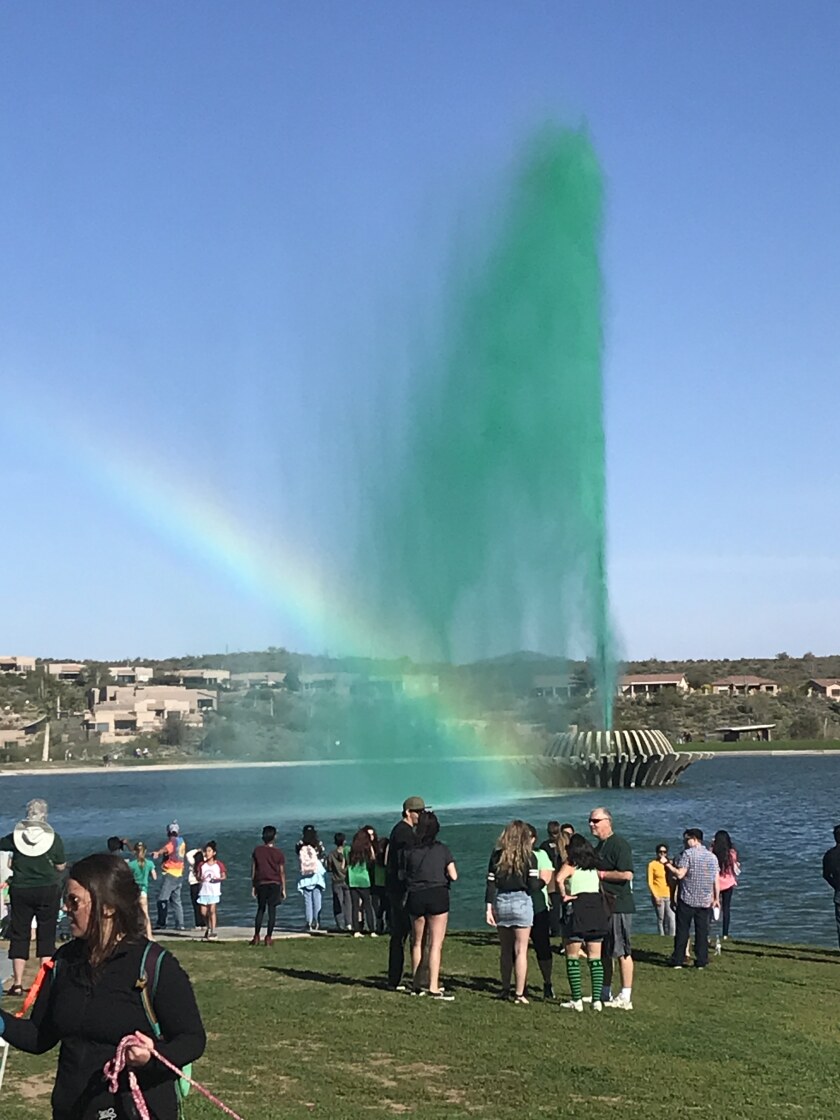 Record-tall fountain annually goes green after an old wager

The Greening of the Fountain in Fountain Hills, Arizona, was conceived back in 1979 by a group of locals who, over some beers, were quibbling about who was the most "Irish" —and how to prove it. One idea involved a dare to turn the town's fountain hard-core emerald green and water-ski around it as proof of Irish identity. Though many iterations have ensued, the tradition of greening the fountain lived on and skyrocketed in popularity in part because the fountain at the core of the wager is impressive. It's one of the tallest fountains in the world, shooting up to as high as 560 feet. At noon on St. Patrick's Day, in front of a crowd that includes hordes of out-of-towners, the show begins with a loud siren. Dye is added and the fountain spurts a rich emerald green. The event is livestreamed using EarthCam, allowing you to catch the action no matter where you live.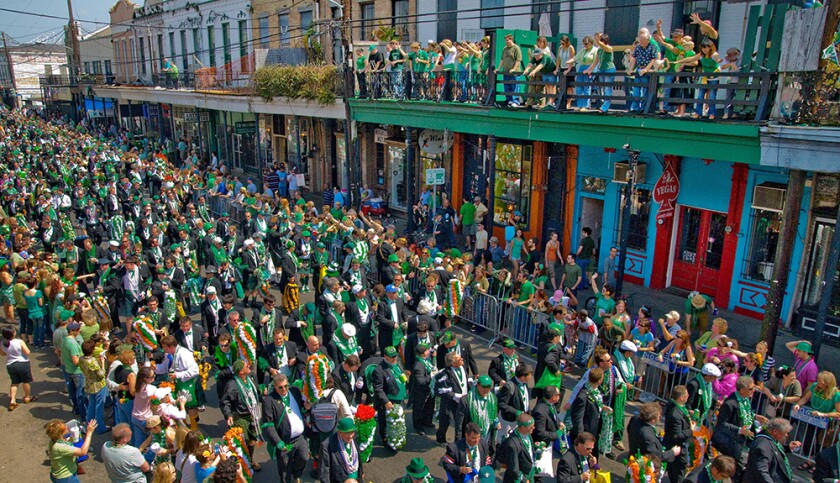 At this parade, cabbage is tossed into the crowd

Maybe bring a catcher's mitt to the Irish Channel St. Patrick's Day Parade in New Orleans, where you could find a cabbage or another vegetable ingredient from a traditional Irish stew come hurtling in your direction. Besides cabbage, over the years carrots, onions and potatoes were launched into the parade crowd though, because of a mishap or two (shhh) that caused some damage, the cabbage is the veggie du jour, very gently lobbed to crowds of onlookers. Irish Channel St. Patrick's Day Club board member Billy Dietrich said that the parade, started in 1947, was originally intended to serve hungry families who added the veggies to some meat at home for stew. The legendary 4-mile event is slated to happen once again on March 11, 2023, with about 1,400 club members marching in the parade.

Starting at 6 a.m., hear live music all day at this pub — if you can find a seat

On St. Patrick's Day 2007, Paddy Murphy's in Bangor, Maine first threw open its doors at 6 a.m. with live music, which continued throughout the day, ending at 1 a.m. The event became an enduring tradition, said owner John Dobbs. Bands come from around the area, composed of local musicians and fiddlers; each has a two- to four-hour slot. The celebration's popularity has grown to such an extent that Dobbs said you'll find crowds lining the sidewalk to be ready for the 6 a.m. opening. The family-friendly pub is busy the entire day, with both floors full of revelers singing along, some wearing St. Patrick Day merch. Dobbs says Scotch eggs and corned beef and cabbage are served, among other things. He estimates they sail through eight to 10 kegs of Guinness, 12 to 15 bottles of Jameson and six or seven bottles of Baileys. People love it, he says, and come in from all across the state.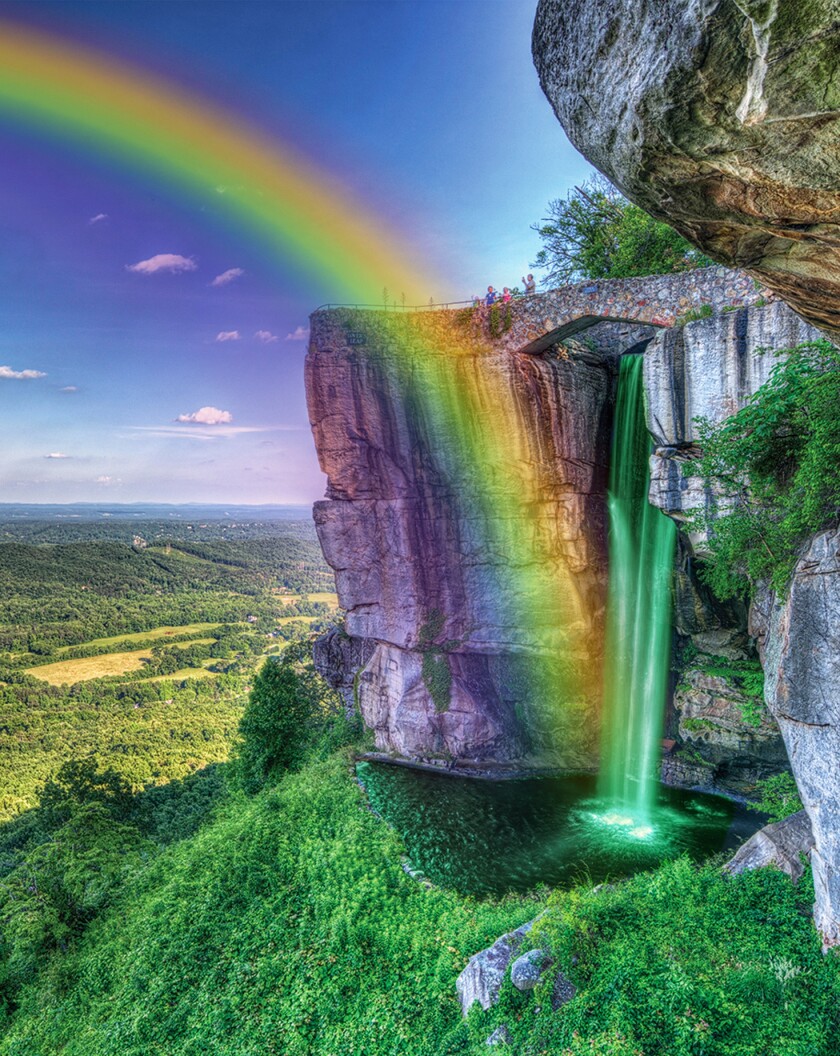 Nature is greener than ever when this waterfall gets a makeover

For 90 years, the Rock City venue atop Lookout Mountain in Chattanooga, Tennessee, has been a natural attraction with its gardens and rock formations. Fifteen years ago it added Shamrock City to its calendar of events. The St. Patrick's Day celebration, included in the Southeast Tourism Society's top 20 events, features a shamrock-hue waterfall. The High Falls, near the popular spot called Lover's Leap where seven states can be viewed, is treated to a special "greening" process to reflect the holiday. The dye used, called Green Toes, is a commercial temporary dye often used to mark the ground for horticultural and roadside management. Highly concentrated, only a gallon of dye can color the waterfall green. The waterfall generally remains a cheery green until the end of March, allowing the Irish spirit to linger after the holiday.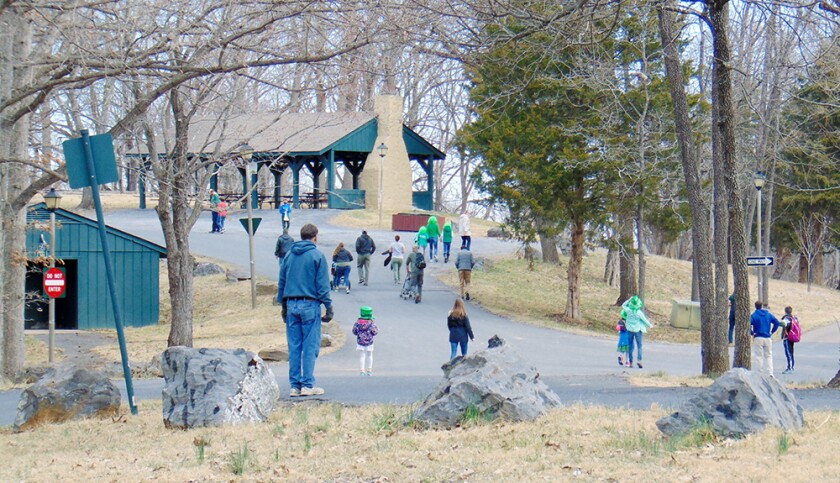 Chuck metal balls down the street when you sign up to play this Irish game

To fete all things Irish on St. Patrick's Day, the town of Staunton, Virginia, holds an annual lighthearted bowling competition of the Irish kind at Montgomery Hill Park. Irish Road Bowling involves teams of three or four players who chuck a metal ball down country roads. Literally, that's about it. No surprise, this is a game more about making friends and having some drinks and laughs together, so anyone can jump in and give it a try. Whether you're participating in the game or watching, fully embrace the vibe and come dressed in your green duds or Irish-themed costume, per the request of town organizers.

What do you all typically do on St. Patrick's Day? Let us know in the comments below.