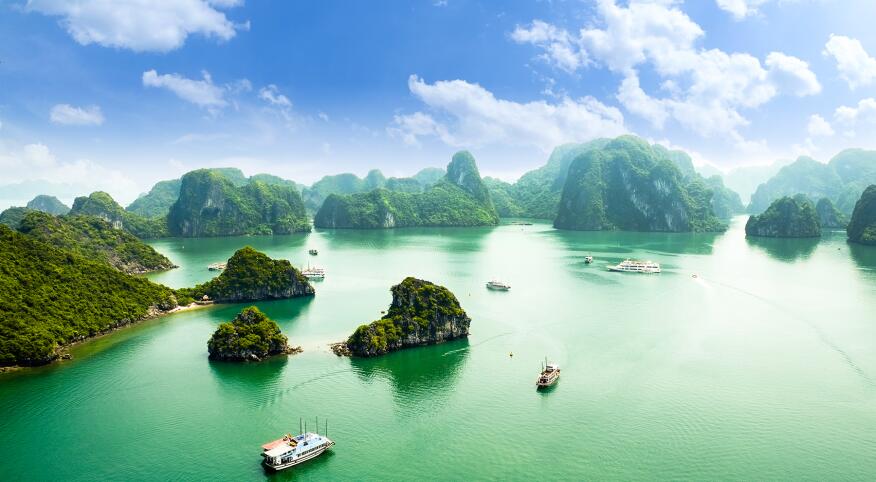 In 2019, I turned 50 and was more determined than ever to travel as much as possible and see the places I had dreamed of for years — Big Sky Montana, Copenhagen, Vietnam, Ireland. My husband and I even booked our first-ever cruise to Alaska, which was supposed to take place in August of 2020. Well, you know how that story ends.

Now that summer vacation is but a distant memory, I took to the internet for a taste of adventure and exotic locales. While you're stuck at home, you still can explore the world using a bit of ingenuity and your imagination. Here are my six top picks.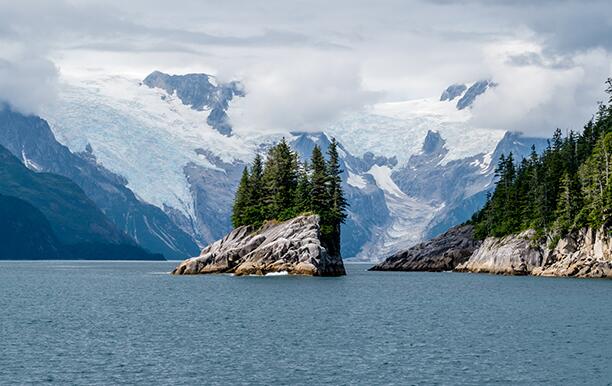 Immerse yourself in the Alaskan wilderness

Cool, wild, untamed. Alaska, the "Last Frontier," is home to 17 of the United States' highest peaks, more than 3,000 rivers and over 10,000 glaciers. Begin your journey with a tour of the Kenai Fjords National Park. You'll be able to climb into an icy crevasse and kayak through majestic icebergs. Then settle back and enjoy a live cam of walruses on Round Island, a sanctuary for thousands of mostly male walruses — many of which can weigh up to 2 tons! For a taste of Alaskan cuisine, consider a basket of goodies that include wild blueberry jelly and buffalo trail sticks, or grill up some wild Coho or sockeye salmon and chase it down with an icy cold amber beer from the Alaskan Brewing Company. Go here to take a virtual tour of Alaska.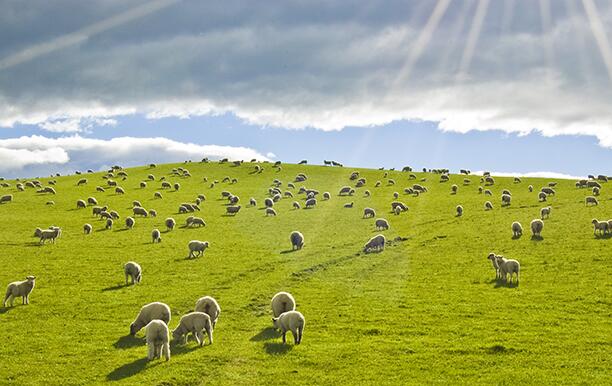 Chill out with sheep in New Zealand

Craving something soothing? How about a visit with adorable sheep in the picturesque New Zealand countryside. For just $13 and a Zoom connection, your host, Angie, will introduce you to her group of Corriedale sheep and lambs; chat about feeding orphan lambs; and explain how wool is shorn from the sheep, skirted, washed and dried. Then enjoy this stunning virtual tour of New Zealand with Lonely Planet or dive into the endangered Hauraki Gulf while sipping a New Zealand Sangria and browse Bee My Honey for raw, organic honey from NZ. https://beemyhoneynz.com/ And go here to take a virtual tour of New Zealand.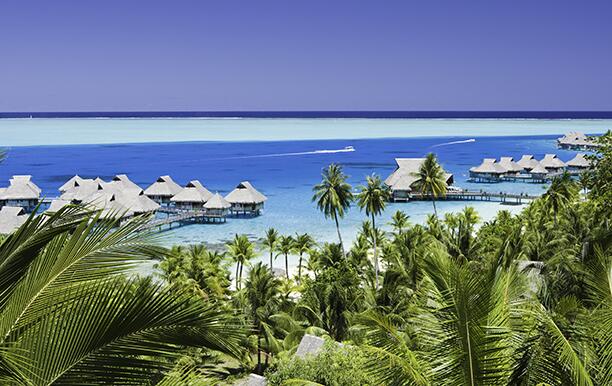 Bask in the tropical splendor of French Polynesia

Go off the beaten path to gorgeous French Polynesia, a group of 118 islands and atolls that includes famous destinations like Bora Bora, Tahiti and Moorea. Start by creating your own French Polynesian oasis (preferably outside on your patio or deck) with a Tahitian vanilla candle, some skin-soothing Monoi oil or a DIY vanilla body lotion, and tropical plants or succulents. Feeling crafty? Learn how to make your own flower crown, a traditional headdress worn for special occasions or to simply celebrate the beauty of life. After you've soothed your senses, whip up a tropical smoothie or Tiki cocktail and relax with All Good Things, a book about an Australian writer's life in Tahiti. Go here to take a virtual tour of French Polynesia.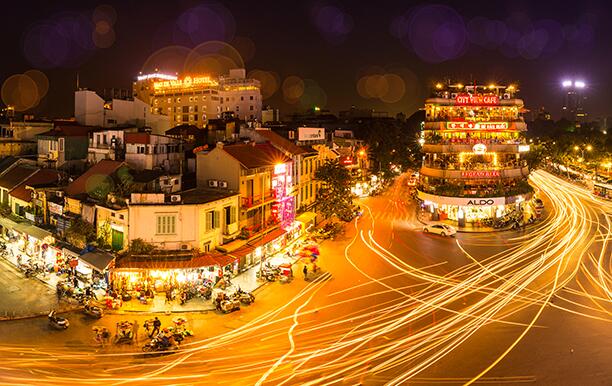 Engage your senses in Vietnam

Vietnam, the easternmost country on the Southeast Asian Indochinese Peninsula, has a culture that is based on humanity (nhân nghĩa) and harmony (hòa), two things we could use a lot more of right about now. Beloved chef, travel writer and TV host Anthony Bourdain adored eating his way across Vietnam, and you can follow in his footsteps or watch clips from his trailblazing show, Parts Unknown. Want to try your hand at making your own Vietnamese rolls? Try this recipe with nuoc cham. Or learn how to make pho with Andrea Nguyen, an expert on Asian cuisine. Whet your appetite for a future trip by learning about Vietnam's coffee culture, visiting some of Vietnam's heritage sites in 360 degrees, and taking in a few wild and raucous scenes from Hanoi's nightlife. Go here to take a virtual tour of Vietnam.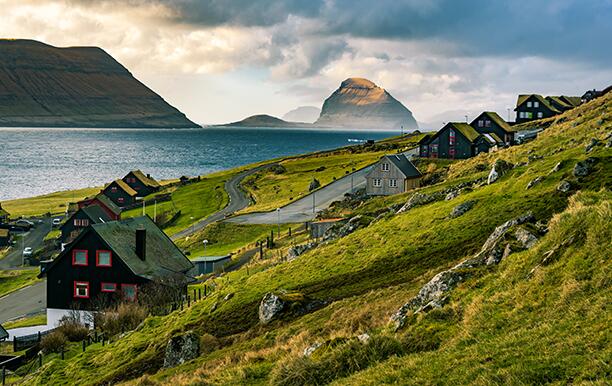 Explore the remote Faroe Islands through the eyes of a local

Want to venture somewhere really remote? How about the Faroe Islands, an archipelago of 18 mountainous islands northwest of Scotland between Iceland and Norway in the North Atlantic. Begin by reading these 11 remarkable facts about this self-governing island territory of Denmark, and then try your hand at making a Smørrebrød — an open-faced Danish sandwich typically made with Danish rye and a thin layer of butter or another rich spread, and topped with regional ingredients like herring, beets and dill. For an up-close-and-personal tour of the mountains, rugged coast, traditional grass-roofed houses and more than 30,000 sheep, sign up for an hour-long virtual tour. You'll see the Faroe Islands through the eyes of a local who is equipped with a live video camera that lets you explore on foot and from a helicopter.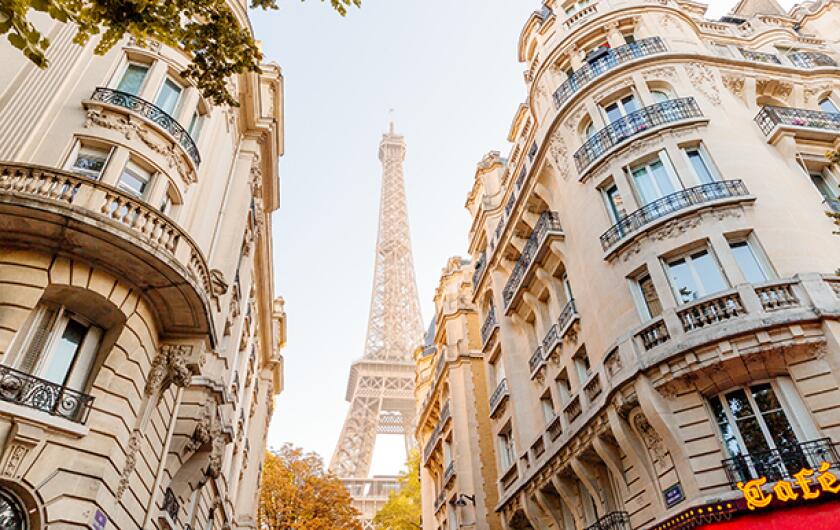 Sip an aperitif in France

Longing for the simple pleasures of France? Do like the locals do and start your evening off with an aperitif and a snack such as a cheese plate. Aperitifs, which are before-dinner drinks designed to stimulate the appetite, include Campari, Suze, Lillet, Picon, Byrrh, and Pastis, as well as cocktails typically made with gin or vermouth such as an Aperol Spritz or Negroni. They are served with a small snack like the aforementioned cheese plate, nuts and olives, and spreads. To set the mood, tune into the Paris café playlist and take a virtual tour of Versailles or visit the free Champs-Élysées Film Festival. You can also plan ahead for your French-inspired evening with a Paris Aperitif Box. À votre santé!

Additional inspiration: Women Who Travel podcast episodes with Jessica Nabongo, who became the first Black woman to visit every country in the world in 2019; Rick Steves podcasts and audio tours (ricksteves.com/watch-read-listen/audio/podcasts)