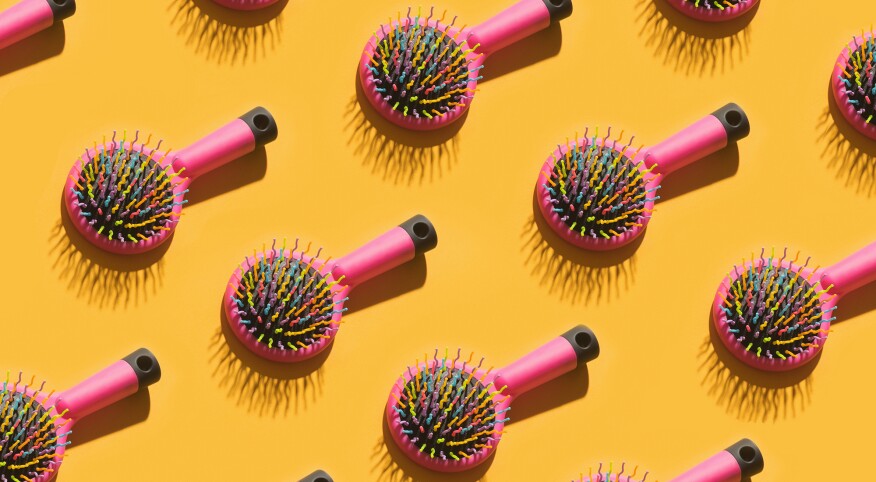 I don't want to brag, but my hair is so thin that it actually looks like I have a bald spot if I neglect to brush it perfectly. I've tried everything from hair extensions (too much work) to sprays, trendy shampoos and questionable treatments. There are very few products that can actually make your hair appear thicker. Why this is so hard to do is a mystery to me — but I've rounded up a list of the items that will work. Stick to this list, and you'll have a luxurious mane that doesn't resemble the top of a newborn's head.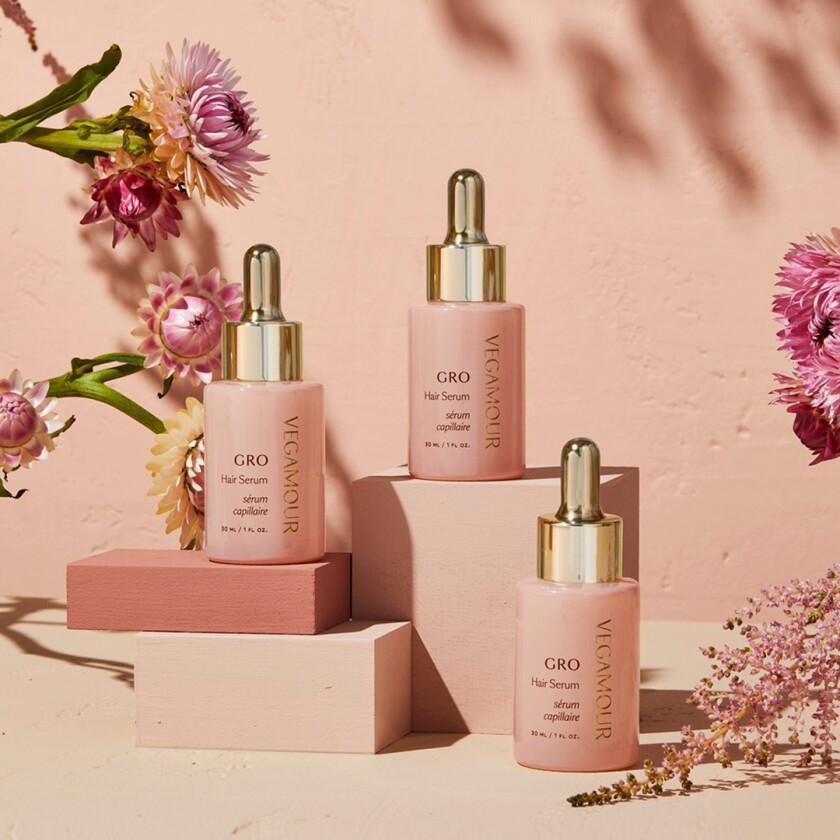 GRO Hair Serum
The vegan and cruelty-free serum promises complete satisfaction: fuller-looking hair in three months, and peak results in four months. It contains phyto-actives, which have been clinically proven to increase the appearance of hair density. Dab the serum on any thinning spots, and you'll soon notice that your hair sheds less in the shower and your bald spots are diminished. It smells lush, is easy to apply and won't make your hair greasy. $52 at vegamour.com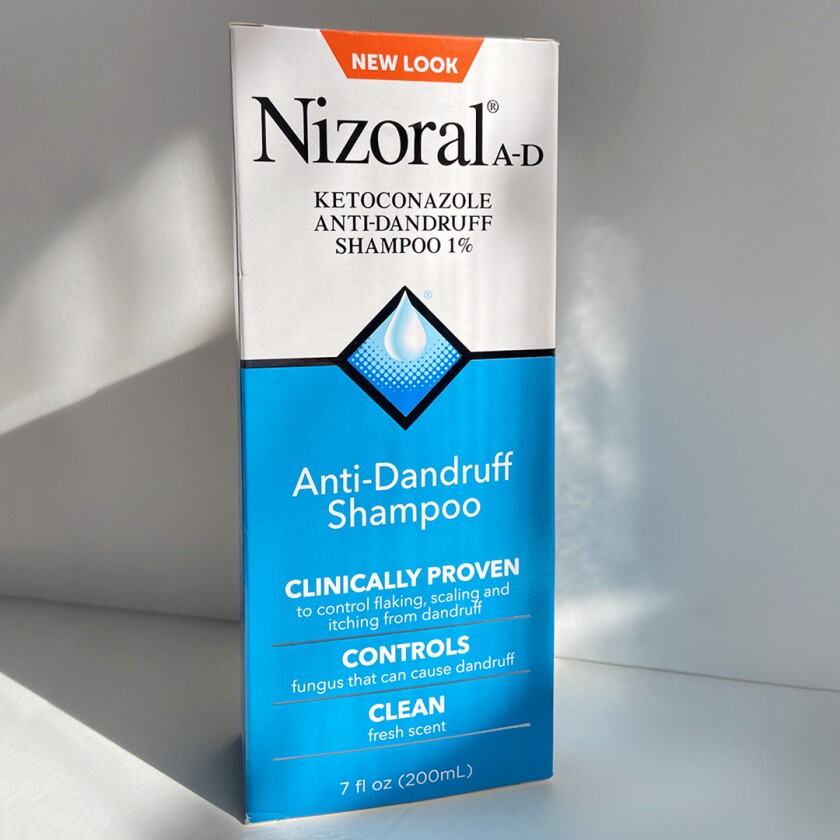 Nizoral shampoo
An antifungal shampoo with ketoconazole can be helpful for the scalp, since dandruff and flaking can trigger hair loss, says Nadir Qazi, M.D., a dermatologist and a fellow of the American Academy of Cosmetic Surgery. An excellent ketoconazole shampoo called Nizoral can be purchased over the counter, he says. "A dry, irritated scalp is more likely to cause more hair damage and more hair loss," Qazi says. $15 at Target.com


Collective Laboratories Activating Serum
Formulated with amino acids, minerals and botanicals, this serum was constructed to rebalance the oil levels in your scalp necessary to promote hair growth. There's ginseng — an herb that boosts microcirculation to reenergize hair follicles — along with biotin and other B vitamins to strengthen your strands and prevent breakage at the root. Think of this as a toner for your scalp: The zinc controls your oil production while the antimicrobial burdock root deters yeast and bacteria, which can cause buildup and interfere with your hair's natural growth cycle. "The product may be best suited for those with androgenic hair loss, which is mediated by hormonal effects on the hair follicles, as the HotFlux and other ingredients may have a modulatory effect on those pathways," says Shala Fardin, M.D., a board-certified dermatologist. But the serum can also be used by anyone experiencing hair thinning and hair loss due to a myriad of factors, ranging from genetics to hormones to pregnancy. $54 at collectivelabs.com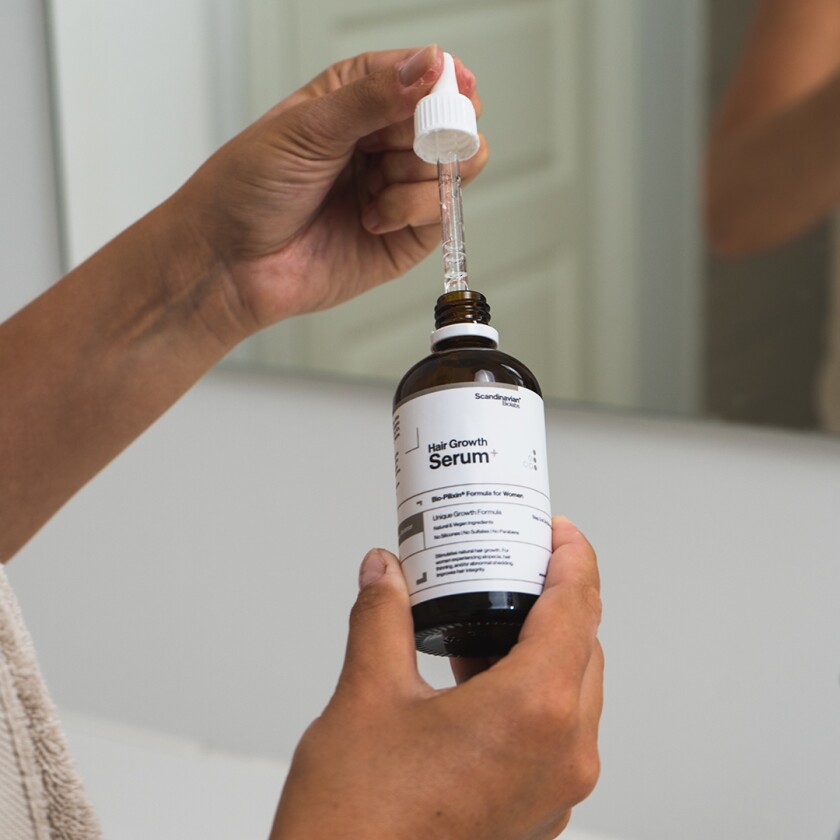 Scandinavian Biolabs Hair Growth Serum
This vegan serum blocks invasive hormones and stimulates the blood flow to your scalp. The average person has about 100,000 hairs on their head, but loses 50 to 100 daily. This product was designed to prevent hair loss by making your hair stronger and healthier. Scandinavian Biolabs' goal was to create a natural product that's as effective as Rogaine (a major player in the hair loss market, but it has side effects for many women). The active ingredients in this serum are Aloe barbadensis, amino acids and other vitamins, and they're meant to reset your hair follicles naturally. There's a 150-day money-back guarantee. $93 (for the serum, shampoo and conditioner — which are designed to work together as a routine for best results) at Amazon.com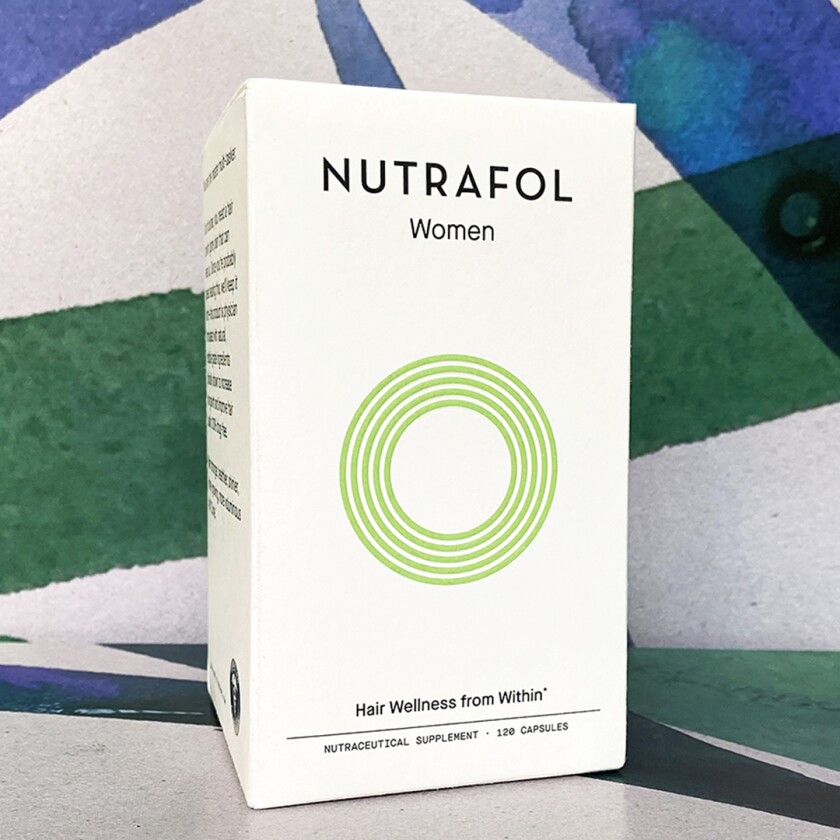 Nutrafol supplements
In a clinical study, 86 percent of women saw improved hair growth after taking these for six months; 84 percent reported thicker, stronger, softer hair, says Zoe Gazola of The Indigo Clinic in Miami. The supplements contain 21 ingredients — including Sensoril Ashwagandha to balance your stress hormones, tocotrienol complex to reduce oxidative stress from the environment, and marine collagen to strengthen your hair. $88 at Nutrafol.com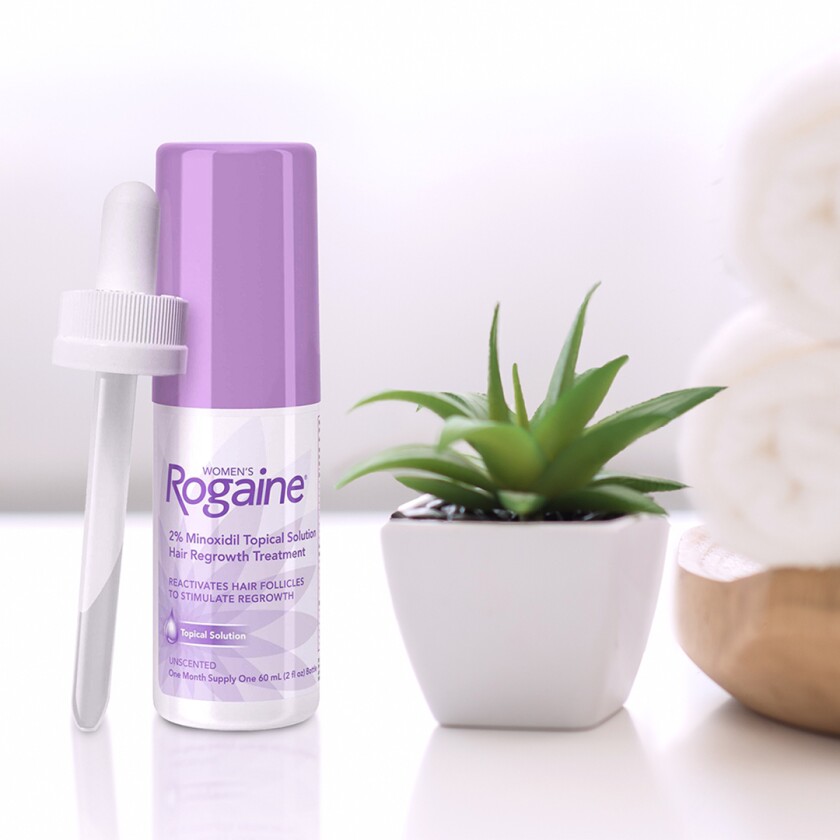 Rogaine (minoxidil topical solution)
Yes, it has side effects for some women, which may include dizziness, an irregular heartbeat and fatigue, but it's also the most recommended hair regrowth product. That's because minoxidil has been clinically proven to stimulate new hair growth, says Allyson Brockman-Bitterman, M.D., a dermatologist in New Jersey. "It blocks the conversion of testosterone to DHT, shown to result in thicker hair with a longer growth phase," Brockman-Bitterman says. The women's form of this product — Women's Rogaine — is available in two forms: as a 2 percent topical solution ($29 for one-month supply at Rogaine.com) or as a 5 percent unscented foam ($29 for two-month supply at Rogaine.com). Studies have found that the 5 percent solution has a similar effect as the 2 percent for stimulating hair regrowth, and side effects are similar for both, so it doesn't matter which one you choose to use.