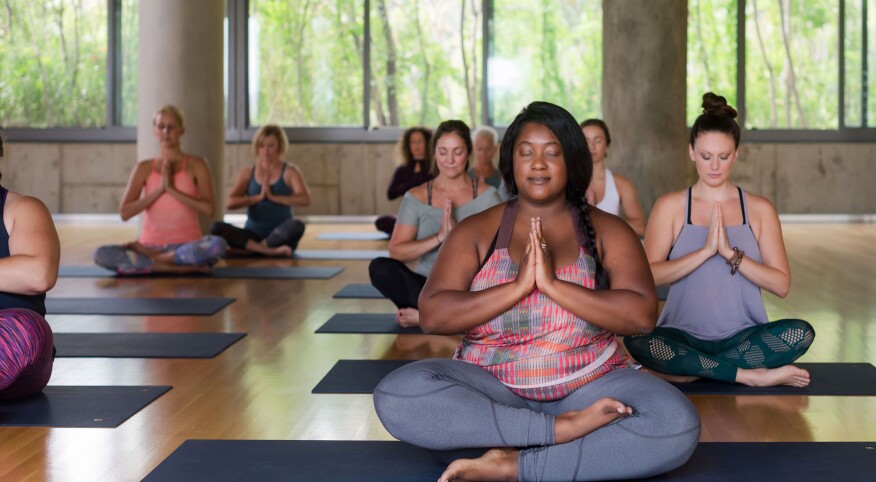 Are you looking for a way to inject some inspiration and pizzazz into your creative endeavors? Or perhaps you've already embarked on a writing or art project but just need a little extra push to get it across the finish line? Retreats are an excellent way to fully immerse yourself in a creative pursuit without the distractions of daily life. They offer space and time, a different perspective, and a change of scenery. Here are some of our favorite places to let our creative muses flourish.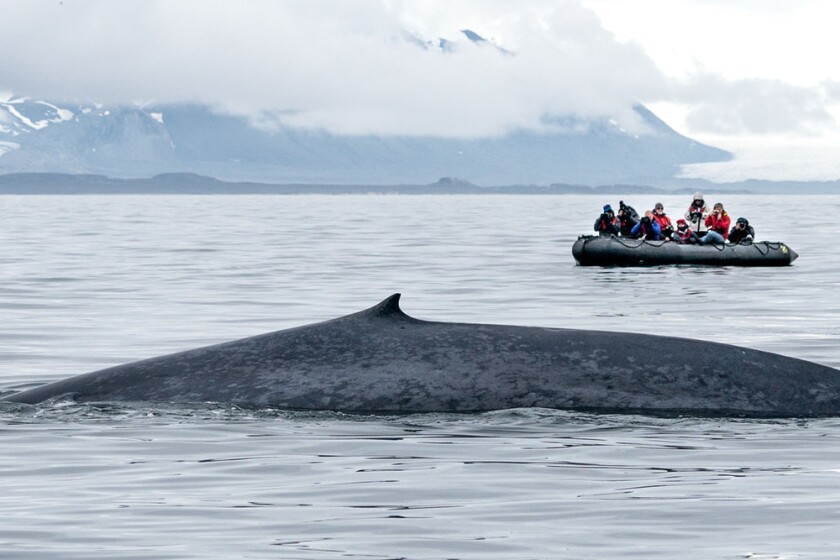 Pack your camera, suitcase and a sense of adventure! Muench Workshops are led by a team of photography instructors who will take you on an unforgettable journey to hidden sites that only the most dedicated explorers ever see. From national parks to African safaris, these workshops provide the "ultimate learning environment for landscape and wildlife photographers." Muench organizers also work closely with on-the-ground local guides who can arrange for exclusive access to areas normally off-limits to tourists. Prices vary.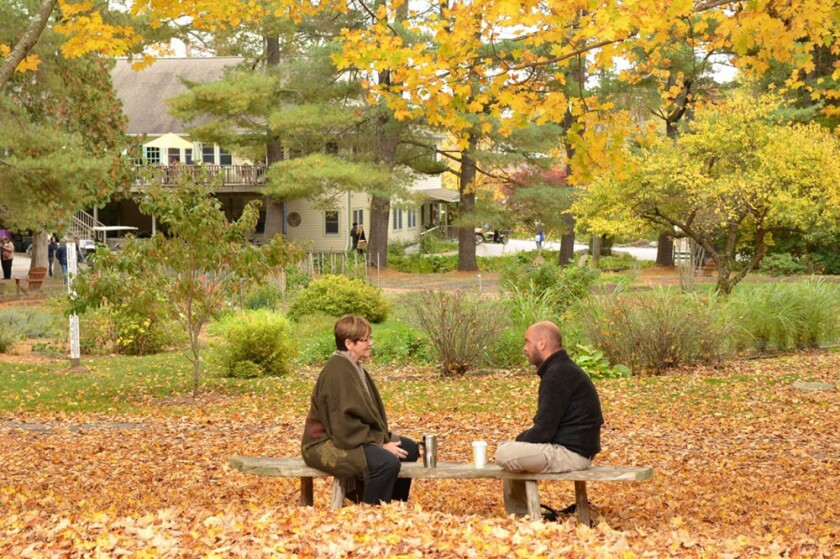 Do you dream of writing alongside best-selling authors like Cheryl Strayed, unlocking your creativity with yoga and music, or diving into the meditative art of crafting? Then the Omega Institute could be the perfect place for you. Located in the heart of New York's beautiful Hudson Valley, Omega is a nonprofit educational organization that offers a wide variety of workshops, retreats, conferences and professional training — in-person and online. Tuition varies by workshop.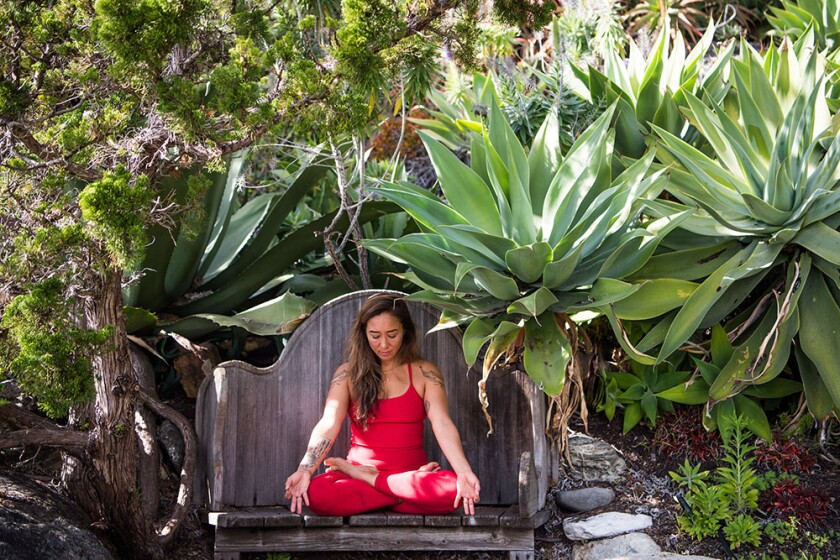 "Awakening the Creative: The Painting Experience" at Esalen is an "expressive painting workshop" where participants get to enjoy artistic freedom in a stunning and supportive setting. Located in Big Sur, California, Esalen is spread across 120 acres and perched dramatically on a cliff overlooking the ocean. In addition to the painting experience, this well-known holistic learning and retreat center offers all kinds of workshops that encourage self-expression and imagination. Prices for the painting experience start at $2,550 with a standard queen room.

Return to memories of summer camp and reconnect to the pure joy of music and dance at the Ashokan Center in the Hudson Valley. The center hosts adult music and dance camps in a beautiful natural setting several hours from New York City. You'll spend your week away from home strumming the guitar, singing by the campfire and making new friends. Most classes are around 10 to 15 people, and jamming is encouraged throughout the days and evenings. You can stay on- or off-site, but note that on-site lodging does not have air-conditioning and is delightfully rustic. Fancy yourself a budding singer or songwriter? Or maybe you've been writing songs and singing for years and want to hone your skills.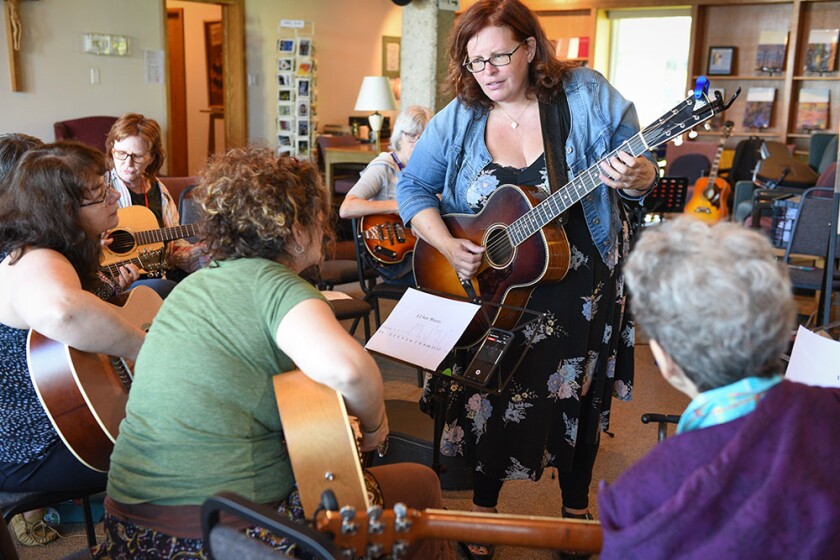 No matter where you are in your musical journey, the Women's Music Weekend could be the place for you. The relaxed retreats are held in the beautiful countryside at the north end of Guelph, Ontario, Canada, and include specially designed workshops, one-on-one mentoring, creativity, singing, music making and community building.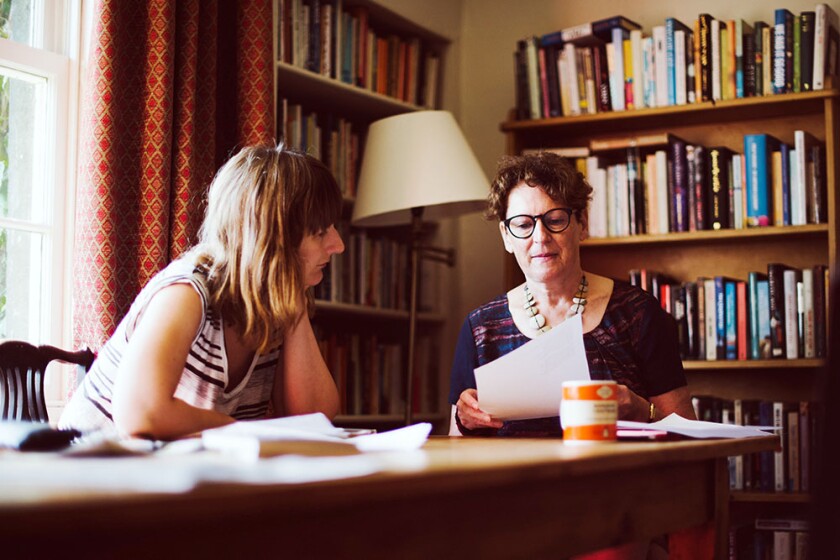 Arvon has been the home of creative writing in the United Kingdom for more than 50 years. Courses and retreats are led by acclaimed writers in three quintessentially British locations: Devon, Shropshire and Yorkshire. Upcoming retreats include a residential writing week, where you can learn to write fiction and nonfiction under the guidance of three experienced authors. Pricing starts at around $1,500 and includes modest single-room lodging and meals.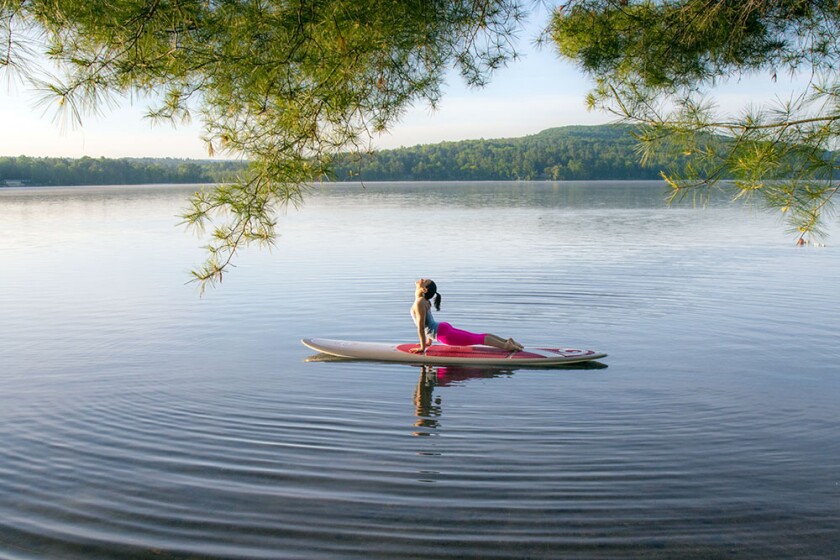 For more than five decades, Kripalu has been a destination for yoga and meditation practitioners and others seeking self-discovery and growth. What you may not know is that this beautiful retreat in the Berkshires also offers a number of in-person writing retreats and online workshops led by well-known authors — including Julia Cameron, author of The Artist's Way. This five-day writing program costs $459, not including food and lodging.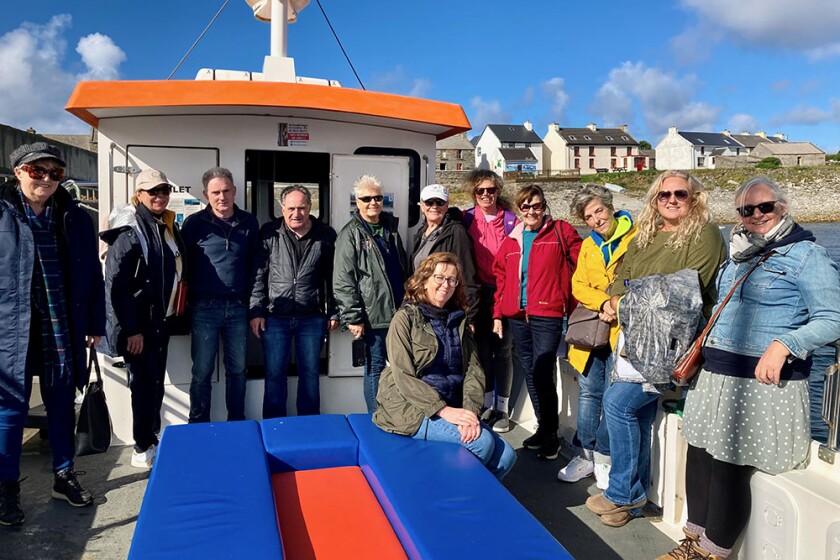 Channel your inner Yeats, Wilde, O'Brien or Joyce at an Ireland Writing Retreat. These popular weeklong workshops are designed for aspiring and established writers who want to deepen their craft. Attendees learn from award-winning authors who offer practical, hands-on teaching techniques — including individual critiques. Upcoming retreats take place in Donegal, Ireland; Languedoc, France; and Paris. Also, know that acceptance is not on a first-come, first-served basis. You must submit an application questionnaire to help the organizers determine if you're a good fit for the retreat. Cost is around $1,960 and includes most food and lodging.

What do you do that's creative? Let us know in the comments below.