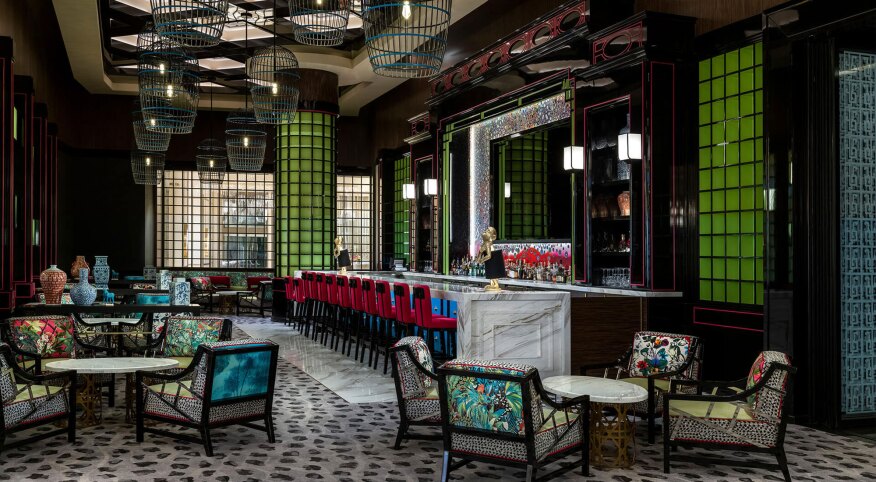 The hotels of the future are here: They have robots replacing humans, space TV streaming 24/7 and smart features for everything imaginable. Take a trip to the future with these (sometimes) creepy, always surprising lodgings of tomorrow.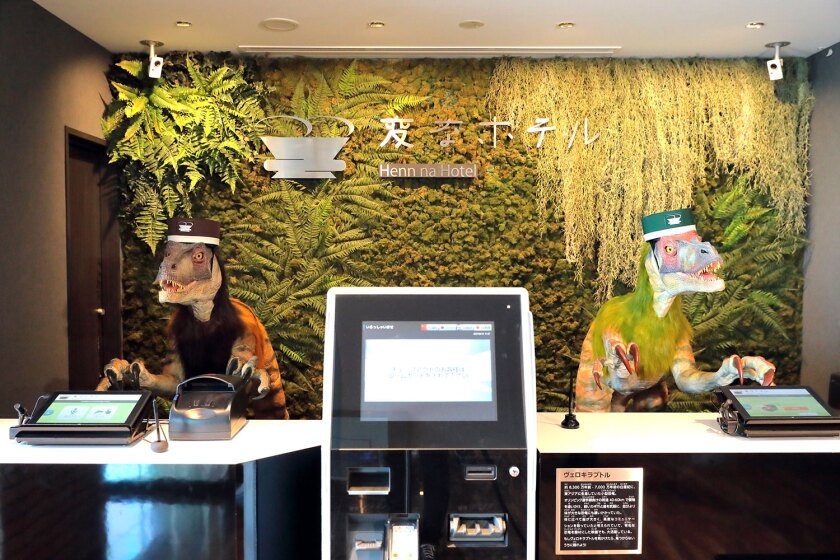 Henn-na Hotel

Tokyo

Futuristic features: This hotel (two in Japan) is run entirely by friendly-looking robots, and it was recognized by the Guinness Book of World Records in 2017 as the First Robot-Staffed Hotel (what an honor). Some robots look like dinosaurs, some look like typical robots with robot faces and robot bodies, some look like trash cans, some look like blow-up dolls. It's Japan — just smile and nod at the robots. From the outside, this looks like any ordinary, human-staffed hotel. You'd never think there were dinosaurs and blow-up female robots inside. But the robots will greet you and check you in, and you'll be on your way. (Don't even attempt to try to tell the robots that you should be upgraded because it's your anniversary, they simply won't understand.) An in-room robot will help you via voice command to turn on lights, tell you the weather, play music, etc. Head to the lobby for some entertainment — a robot orchestra, of course. For more information, go here.

Conrad Hotel at Resorts World Las Vegas

Las Vegas

Futuristic features: Leave it to Las Vegas to have one of the most futuristic hotels in the United States. This $4.3 billion Resorts World Las Vegas hotel is on the strip and making waves — and not just because it looks like a literal giant tide took over the strip, or that free parking in Vegas is something we never thought we'd see. Resorts World doesn't have resident puppies greeting its guests; instead, there are resident robotic puppies (their licks are less bacteria-ridden). Also, a nod to the future: This resort will be a stop on Elon Musk's Boring Co. tunnel system. Not boring at all, this Vegas Loop system will let passengers travel in a Tesla from the hotel to the new Las Vegas football stadium, the airport, the convention center and more. That's one ride into the future we want to take. For more information, go here.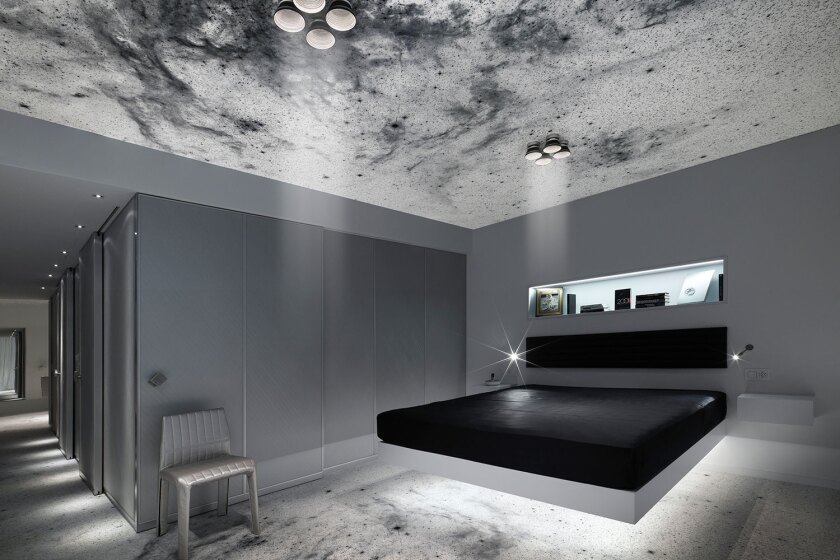 Kameha Grand

Zürich

Futuristic features: Stay in one of the Space Suites, which will deliver a live feed directly to NASA TV so you can see space 24/7. Adding to the vibe is your floating bed, the rocket models throughout the room, the ceiling that looks like a crater, the photos of the astronauts and the space-age furniture. You'll see stars. For more information, go here.

Blow Up Hall 50/50

Poznan, Poland

Futuristic features: Let's start at the front desk. Well, there isn't one. Instead, you use your phone to check in, get access to your room and learn everything you need to know about the property. The art gallery lining the hallway is digital, and changes with a click of a button. You'll feel like you're in a modern art museum — and that's not a bad thing. For more information, go here.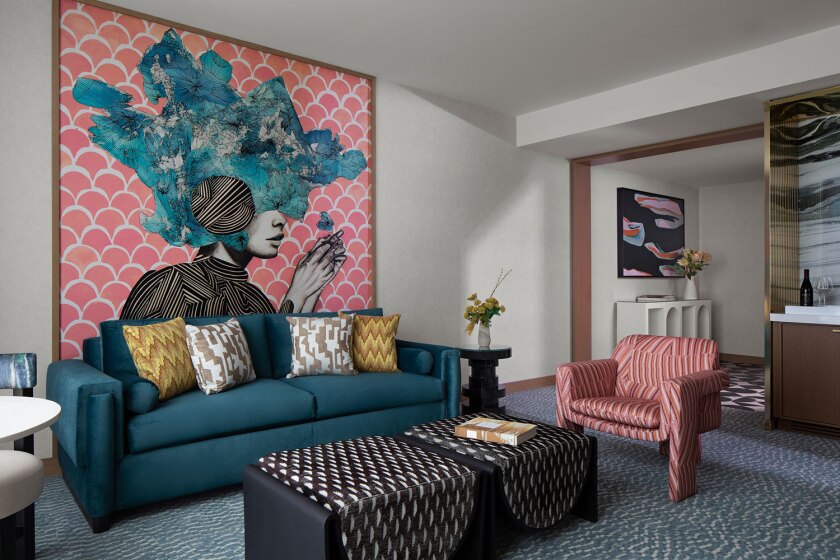 Lake Nona Wave Hotel

Orlando

Futuristic features: Autonomous shuttles will take guests to restaurants and entertainment venues (a tip is probably not necessary). When you return to your room, no need to touch the curtains: This hotel has View Smart Windows that use predictive intelligence that tint when it's sunny. Need to use the bathroom? Your TOTO smart toilet will flush automatically when you move away from it or wave your hands over it. Don't expect to see any landscapers — the lawn is mowed by robots, obviously (no joke). For more information, go here.