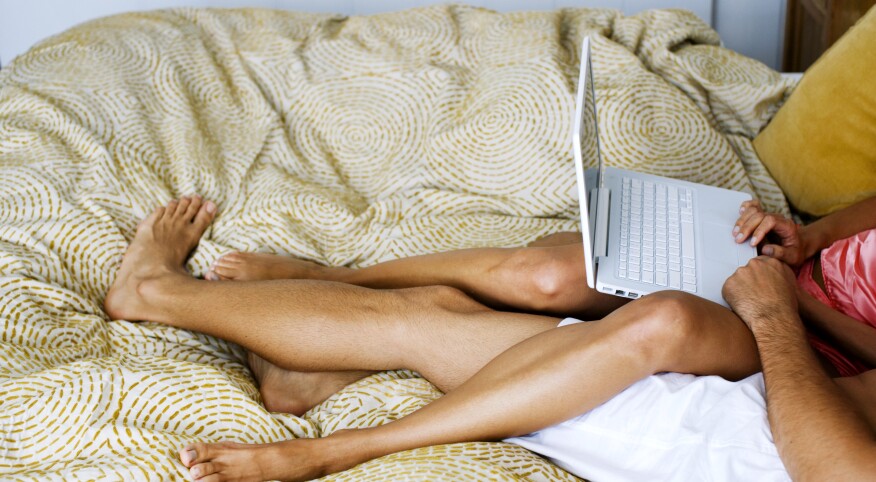 Ahem … hang on to your pearls, because it's time to talk sex toys.

Or, if you'd rather I call them pleasure aids, adult toys or marital novelty items, because that way it doesn't feel dirty or taboo, that's perfectly fine. But whatever name they go by, millions of sexually active adults (middle-aged and retired folks included) who are in healthy and respectful relationships find their use (and pleasure) to be a vital part of their sex lives. And why not? Because throwing some spice into an act they've probably been doing for over half their lives just may be the one thing it's lacking.

Where to discreetly buy adult toys leaves many perplexed, mostly because of the potential embarrassment and shame involved if having to shop for them at a local retail storefront — as it's the last place you want to run into your neighbor. This is where the internet comes in handy. However, if you're even more hesitant to google "sex toys" because of who or what may be watching your browsing history, I've got a handy guide of respectable online storefronts for you to check out. Rest assured, they will guard you and your purchases with the strictest discretion.*

Babeland (babeland.com)
Babeland first opened as a storefront in Seattle in 1993 in response to a lack of women-friendly sex shops. Now a booming internet site complete with beginner guides, plentiful sexual health resources and a supportive community of those wanting to explore their sexuality, Babeland offers a plentiful selection that's hard to match.

Adam and Eve (adameve.com)
Rated the "No. 1 adult toy superstore," this comprehensive website offers all varieties of toys, as well as a large collection of adult videos — including a how-to collection. They take your personal privacy and security extremely seriously from the second you land on their page, and all items are shipped without any labeling or identifiable packaging — including an alias return address.

Indigo Honey (indigohoney.com)
Indigo Honey was founded to serve women by offering "sexual wellness and pleasure products" designed just for them that are "body-safe" and "female friendly." All their products are phthalate free, and Indigo's discretion and highly rated customer service, as well as their tastefully designed website and product images, make them a great first visit for the new adult-toy shopper.

If you're ready to get frisky but still intimidated by sex toys, this may be the website for you. It has a classy and high-end feel, and features a large collection of gorgeous and mildly erotic yet luxurious lingerie and accessories. Visit their Instagram for exquisite yet tasteful photographs.

*When it comes to shopping online, for many consumers Amazon is their first and only choice. But when it involves shopping discreetly for adult items, discretion is hard to come by from the online shopping giant. Make sure you understand how they use and save your shopping history, as well as the privacy policies of their third-party vendors before you start shopping Amazon's sex toy collections.