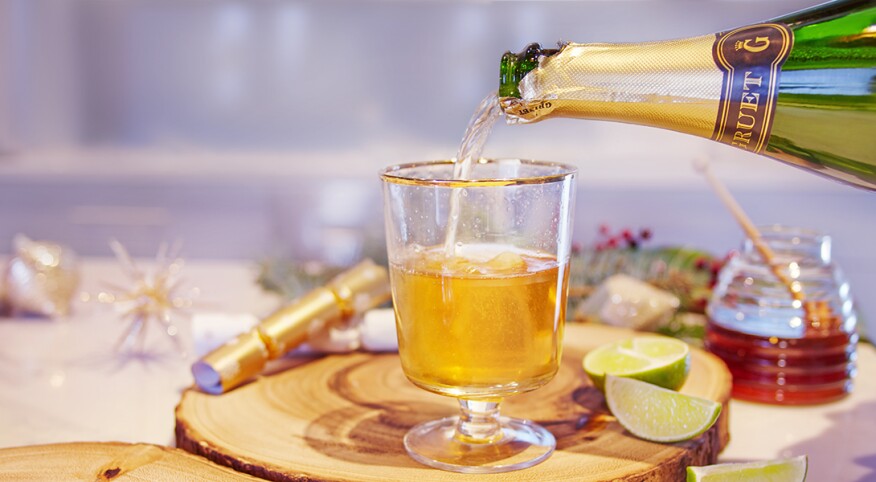 Does the word "rum" conjure up hungover memories of tiki bars and a sneering, mustachioed captain with a sword? Rum was a mainstay for many of us during college and throughout our 20s, whether it was being topped off with diet cola, carried through a Spring Break beach town in a plastic daiquiri glass, or dumped into a Long Island Iced Tea along with 18 other types of booze.

Rum continues to be well-liked; according to recent Mintel data, white rum is as popular as unflavored vodka, with 43 percent of us having consumed it in the past three months.

But the vast majority of rum is made from molasses, which is why it tends to be syrupy and sticky-sweet.

Enter rhum agricole. Made from pure, pressed sugarcane juice, rhum (it usually goes by this shorter moniker, which is simply the French word for rum) is created in the French West Indies, where the fields are managed and controlled like vineyards and the sugarcane is grown without pesticides, herbicides or chemical fertilizers. The resulting spirit is light, bright and grassy, and sometimes has a hint of salt if the cane was grown close to the Caribbean Sea. It's also often described as having a certain funk, but fear not, says Miami-based food writer Galena Mosovich: "Funk" just means "it's extraordinarily fresh and robust … because of what it's made from, the way it's made and where this all happens — from fresh sugarcane that's cut, ground and pressed in juice at a classic distillery on an island with terroir that's varied and unique." (Traditional rum also starts with sugarcane juice, but is mixed with sugar, water and even mouthfeel enhancers along the way. In the end, it's more accurate to say rum is distilled from molasses.)

Tristan Mermin, founder of Batiste Rhum, offers the following analogy for rhum virgins: "Put a shot of rhum next to a typical molasses rum and smell them. In comparison to the lightness of rhum, the molasses rum will remind you of cough syrup."

Less than 10 percent of all rum is rhum; the rest is controlled by Bacardi, Captain Morgan and Malibu, Mermin says. (Other brands besides Batiste include Rhum J.M. and Rhum Clement.) Nonetheless, rhum is popping up more frequently in the states, thanks to our dual obsession with craft cocktails and healthy farm-to-bar options. (Sixty-seven percent of Americans prioritize healthy or socially conscious food purchases, according to a recent survey.) At Lost Lake cocktail bar in Chicago, it stars in an avocado daiquiri, along with bay leaf and black pepper. At San Francisco's Delarosa restaurant, it gets mixed with lime, honey, bitters and a champagne float.

Rhum also works well in holiday rum drinks (like hot buttered rhum or maybe a Caribbean eggnog), daiquiris, mojitos, or simply mixed with lime sparkling water. Or, instead of a rum and Coke, try a Rhumbucha — Rhum + your favorite kombucha. Voila: It's practically a health food.