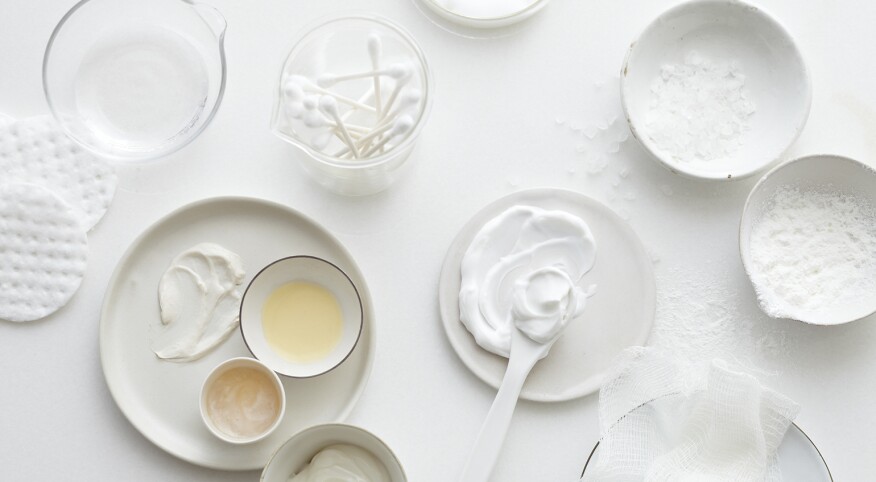 Winter's here — and there's nothing like cold weather and artificial heating to wreak havoc on your skin. Luckily, there are good bacteria to help us.

But aren't bacteria bad? Yes and no. There are bad bacteria, and there are "good" bacteria. And some of the latter can help fight the harmful effects of some of the former. Just as scientists have discovered that consuming the good variety of live microbes — aka probiotics — is beneficial to your digestive system, there's research suggesting that they also have the potential to alleviate skin issues like eczema and acne.

What's the science behind this? There's a microbiome of bacteria, fungi and viruses that exists on top of your skin's physical barrier. (Yup, the thought is enough to make you itch.) At least one type of bacteria is believed to play a role in causing eczema, a chronic condition that makes the skin red and itchy. A recent study showed that introducing more of certain "friendly" bacteria into test subjects' microbiomes helped kill the bad bacteria, thereby lessening the symptoms.

So how do I get these ... microbes? Well-known skin-care companies are making it easy and not-so-queasy to try out probiotics by adding them to their products, billing them as the latest and greatest ingredient to combat dryness and redness. Burt's Bees boasts "probiotic technology" in products like moisturizers, while Clinique's probiotic line includes a range of shades of foundation with SPF. There's even a whole skin-care line, Tula, based on probiotics.

Will it work? Though there's a boom in probiotic skin-care products, scientists say the research is still in its infancy. Plus, topical treatments can easily rub off, perhaps making them less effective. But when the arctic wind's blowing and the ruddiness in your cheeks isn't as cute as it was when you were a kid, it might be time to call in the microbes. And don't worry. Just remember they're microscopic. You won't feel a thing!