Andy Grimshaw/Gallery Stock
The Girlfriend's Guide To Skinny Bubbly
If you're watching your waistline, here are the best bottles for you.
June 26, 2018 12:00 AM
June 28, 2018 05:21 PM
Your favorite fizzy wines and champagnes get their sweetness from a mixture called "dosage" (pronounced doe-saaaage) that's added before corking to counter the grapes' dry, tart taste. Usually it's a sugar wine-water blend or a sweet wine. Dosage levels are regulated and graded from sweetest to driest. If you're watching your waistline, look for terms like Extra Brut, Brut Zero, Ultra Brut and Brut Natural — they have no extra sugar. Here are some of the best: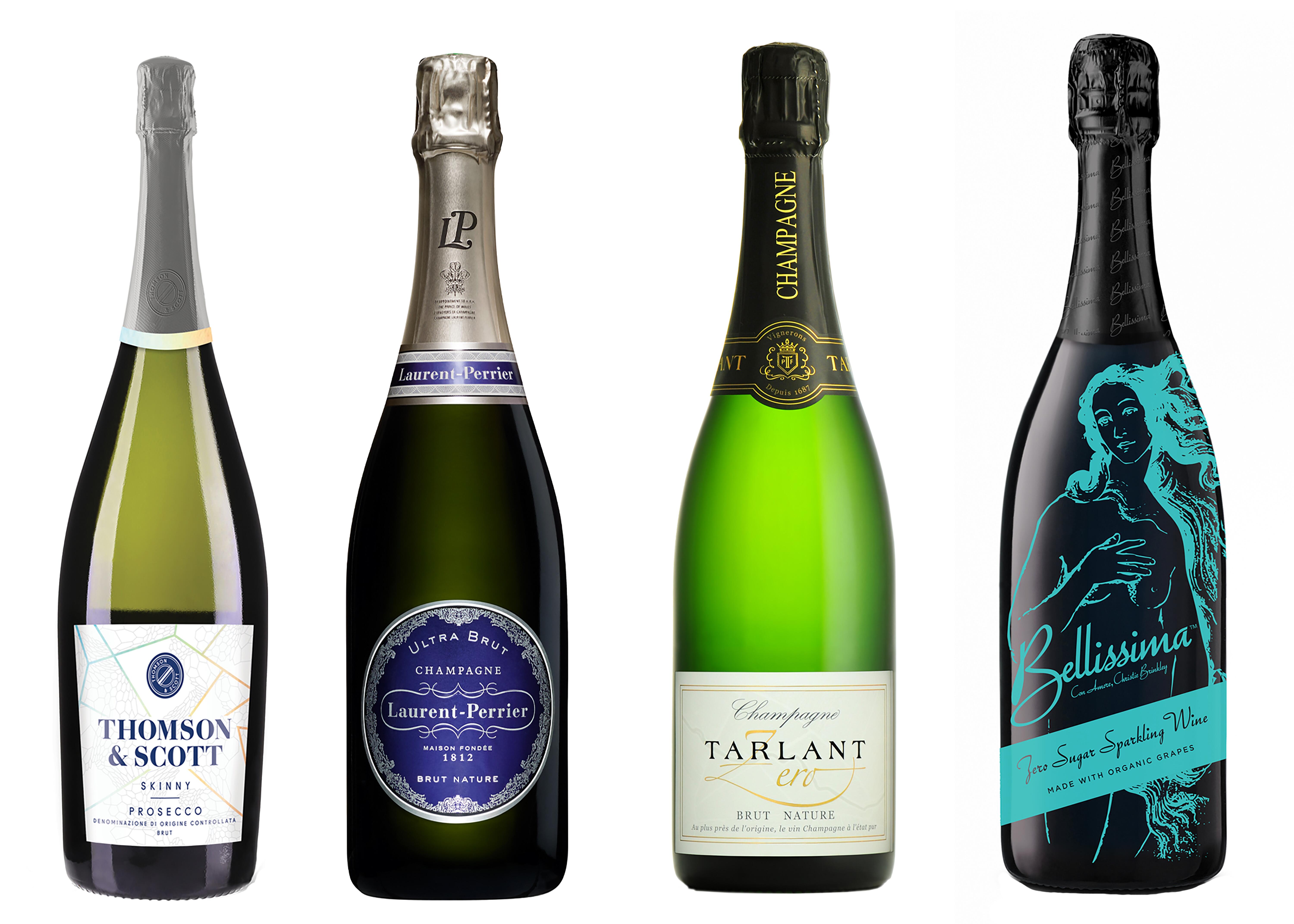 Bellissima Zero
The "supermodel approved" sparkling wine was launched by the original uptown girl, Christie Brinkley. (The bottle is beautiful, too!) This sugar-free, carb-free organic Brut is "perfectly balanced and pleasantly acidic, it is velvety and dry, with hints of white flowers and grapefruit."
Laurent-Perrier Ultra Brut
Laurent-Perrier's Ultra Brut was a pioneer in the zero-dosage category. That's because "the grapes selected for this wine have a natural acid/sugar balance." After it has aged for at least four years, it is "topped off with wine from the same cuvee [batch]. No sugar whatsoever is added to Laurent-Perrier Ultra Brut at any time."
Champagne Tarlant Zero Brut Nature
The Zero here means no dosage (added sugar). Instead, this blend of three grape varieties yields a sufficiently sweet champagne that tastes "lively, long-limbed and frank with citrus freshness." The Tarlant family has been making wine since the 17th century, and the Zero is one of their most popular and well-reviewed offerings.
Skinny Prosecco
You heard it here first, folks. Starting this summer, Skinny Champagne, Skinny Prosecco and Skinny Wines will be available in the U.S. This Thomson & Scott U.K.-brand wasfounded by Amanda Thomson and is organic, vegan and low sugar. The company's prosecco is made with "less than half the sugar of traditional" offerings. "My message is simple," says Thomson. "Cut sugar, drink better, one fabulous glass at a time."