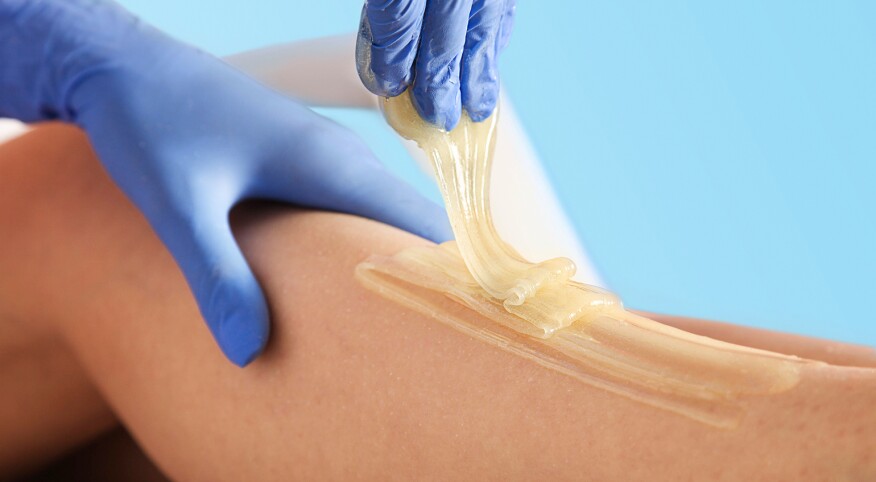 Nooooo, Kelly Clarkson! When it comes to holy-heck wincing pain, waxing ranks right up there with getting a root canal. Enter sugaring, which aims to take the hair-raising factor out of the hair-removal process. Though it, ahem, has roots in ancient Middle Eastern cultures, sugaring spas have recently popped everywhere from Seattle to New York City.

Fill in the blank: Sugaring is . . . A treatment made from an all-natural paste of sugar, water and lemon juice (and sometimes honey and salt). That's it. The concoction is soft enough to penetrate deep into the pores, where it adheres to body hair follicles and pulls out the strands.

What does the process entail? The technician starts the treatment by washing your skin with a cleanser made of essential oils and applying powder as a protective barrier. The pro then molds the paste in-hand to warm it up, smooths it onto the skin and rubs it on the skin (against the direction of the hair growth). In one quick hand motion, the paste is removed with the hair attached. No cloths or adhesives necessary. The method is repeated with the same ball of paste until the area is hair-free and clean.

How and why is it less painful than waxing? Hot wax attaches to the hair and the skin, pulling skin cells with it as it's yanked. That's what causes the pain — along with fun side effects like redness, swelling, inflammation and even burning. The gentler sugaring attaches only to the hair and pulls out the hair, so it doesn't disturb the surface of the skin. Less irritation ensues. Sugaring also can prevent ingrown hairs because it cleans out dirt or skin cells that prevent your hair from growing normally. Sweet.

Can I try this at home? Yup. Sugaring hair-removal kits can be bought online for about $50, or you can whip up your own natural paste at home. But getting the correct consistency can be tricky — you'll need to get it just right for the paste to glom on to the hair.

What else should I know? For an effective treatment, make sure your hair has a bit of stubble. (Say, two to five days of growth after shaving.) Wear loose-fitting clothes to the appointment so sweat and bacteria don't interact with the hair-free follicles — and avoid hot water for a few days after to avoid abrasion. You also should pass on sugaring if you're taking steroids or prone to rashes or swelling. As always, sugarplum, consult a doctor before trying any new procedure.