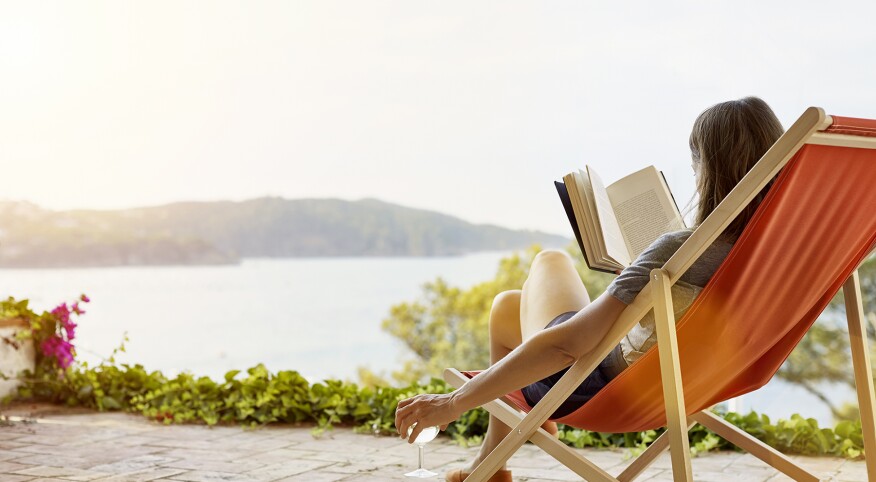 Three super-smart, tense novels add a delicious chill to warming weather — showcasing the perilous cracks in a marriage, a serial killer targeting women on the seedy margins of Los Angeles, and three men desperate to hide what they know about a murder.

A Good Marriage by Kimberly McCreight (May 5)

Kimberly McCreight, the best-selling author of Reconstructing Amelia, a novel set among the wealthy Brooklyn private school set, has another page-turner, this one about a seemingly perfect marriage that's anything but. Young attorney Lizzie gets a call from Zach, an old law school classmate and rich tech entrepreneur who's in prison after the suspicious death of his wife in their Brooklyn brownstone (yes, McCreight's a Brooklynite). Professing his innocence, Zach begs Lizzie to take the case, and she does so — reluctantly. But she soon learns that he's not what he seems to be and his wife had her own secrets, even as the dark heart of Lizzie's own troubled marriage begins to crack open. It's a twisty combo of domestic suspense and legal drama, and a great escape.

Seven Years of Darkness by You-Jeong Jeong (June 2)

This internationally best-selling author has been called "the Stephen King of South Korean thrillers," and her latest spellbinder, Seven Years of Darkness, finally arrives on our shores. Its premise: A young girl is found dead in a reservoir in a remote South Korean village, and suspicions fall on the girl's grieving father and two security guards. All three have something dangerous to hide, but the murder is pinned on one of the guards. Did he really do it? His son, living under a protective new identity, works to discover the terrifying truth of what really happened that day. It's a hold-your-breath psychological thriller guaranteed to keep you guessing.

These Women by Ivy Pochoda (May 19)

Ivy Pochoda, the award-winning author of Visitation Street, brings a devasting feminist slant to a serial killer story, set against the mean streets of South Los Angeles. Fifteen years ago when 13 women were brutally murdered, the case was buried because all of the victims — except for a teenage babysitter — were prostitutes. But then the killer resurfaces and the only people with any interest or answers are Leica's still-grieving mother, a former prostitute insisting that she's being stalked, and a disgraced cop whose investigation of the crime isn't taken seriously. This novel is more of a heartbreaking character study of the lives of women on the edge than a thriller, but it's as sharp as the blade of a knife.