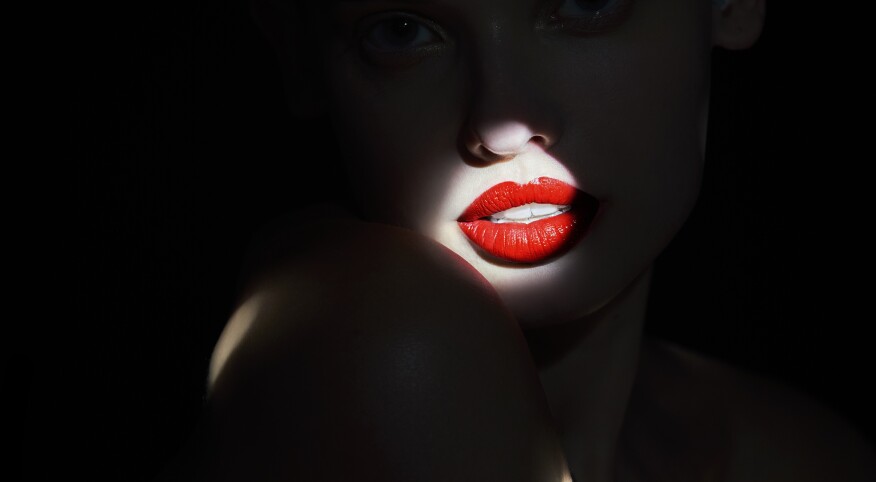 I miss wearing lipstick. I miss the glide of color, the creamy texture across my lips. Because I wear glasses, I have always opted to accentuate my mouth instead of my eyes. (And because I am a creature of habit, I have been wearing the same shade — Untainted Spice — for more years than I care to admit. I live in fear that Revlon will one day discontinue it.)

My naturally full lips are one of my favorite features, but for the past two years I've neglected them. A quick swipe of Chapstick is all they get before disappearing under a mask. Not only does the mask hide the color and the shape of my lips, but it also buries the warm smile I share with friends, family, coworkers, neighbors and, sometimes, perfect strangers. And it buries their smiles, too.

For two years I mourned the loss of the southern hemisphere of my face and all that it had the power to communicate to the world. I mourned the rich scarlet that I brought out for special occasions. For two years, while I waited for special occasions to make a comeback, that rich scarlet gathered dust in my cosmetics box.

The eyes may be the windows to the soul, but without the mouth there is no smile, no frown, no in-between. No way to express in a split second the eddy of emotions going on inside of me. COVID was still in its infancy the day I saw a beautiful baby in a public washroom. The muscles around my mouth flexed instinctively before I realized that all of it had gone unnoticed. My mask had smothered my smile. Don't get me wrong; I am a staunch supporter of mask-wearing to stop the spread of the virus. Of all things COVID-19 has stolen, lipstick is probably the most superficial and trite.

And yet, as I pointed at my mask and explained to the mom in the public washroom that I was "smiling under here," I felt robbed somehow. What's the point of smiling if no one can see it, I wondered.

When the restrictions in my state relaxed, I was excited at the prospect of dining indoors and going to the mall and cinema again. At last, I could pick something from my closet that wasn't oversized and cotton. I wanted the going-out butterflies back, even if it meant being dissatisfied with every outfit I tried on. Even though I'm low maintenance when it comes to beauty regimens, I missed the ritual of applying makeup, puckering in the mirror and all the requisite spritzing and dabbing.

The time had finally come: date night. I reached for the tube of Revlon, but then I remembered. I still had to wear a mask in and out of the restaurant. My lipstick would smear the inside of my mask. I had no choice but to leave the house that night with my lips bare and my hopes dashed. For months my cherished tube of lipstick sat forsaken.

Then one rainy Saturday afternoon after a shower, I picked it up. I had no plans, nowhere to be and no one to be with. Still, I twisted the tube until the rich ruby tip poked out. I rolled the color across my lips and pressed them together in that old familiar way.

When I looked in the mirror, I saw someone I hadn't seen in a while. She was smiling at me. Her lips were a gorgeous glossy red. I was so glad to see her again, I couldn't help but smile back.