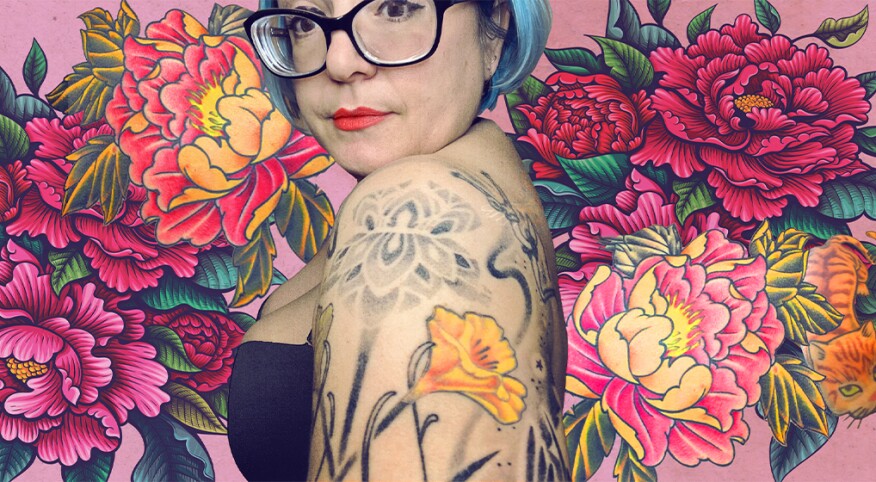 "I've never regretted any, and I still want more. It's beautiful to watch the tattoos grow old and fade and become like worn-in jeans. They're all representative of times in my life, so I can't imagine ever wanting to erase any time in my life."

— Anthony Kiedis of the Red Hot Chili Peppers (interview in Penthouse, January 2002)

It was 1991. I was a teenager obsessed with bands like Red Hot Chili Peppers and Mötley Crüe. They were covered in tattoos that looked really badass and cool on MTV and in the glossy magazines I spent all of my money on. I wanted one. Bad. At the time, the closest that kids like me got to tattoos were the doodles we wrote on our hands in Sharpie. I announced to anyone who would listen that I wanted a real, permanent tattoo around my ankle. Every adult said the same tiresome thing: I'd regret it later in life, and it would look terrible by the time I got old. I politely acknowledged and then disregarded their warnings.

How I got it

My father unexpectedly passed away in September 1991. By the holidays, my mom was so tired of grief and worry that she did the least sensible thing and arranged for the two of us to ditch the fam and escape to Maui for Christmas. I saw my chance. In Hawaii, a minor can get tattooed with a parent's consent. Mom was vulnerable. I was persistent. I got my first tattoo at 17 — and I regret nothing.

The tattoo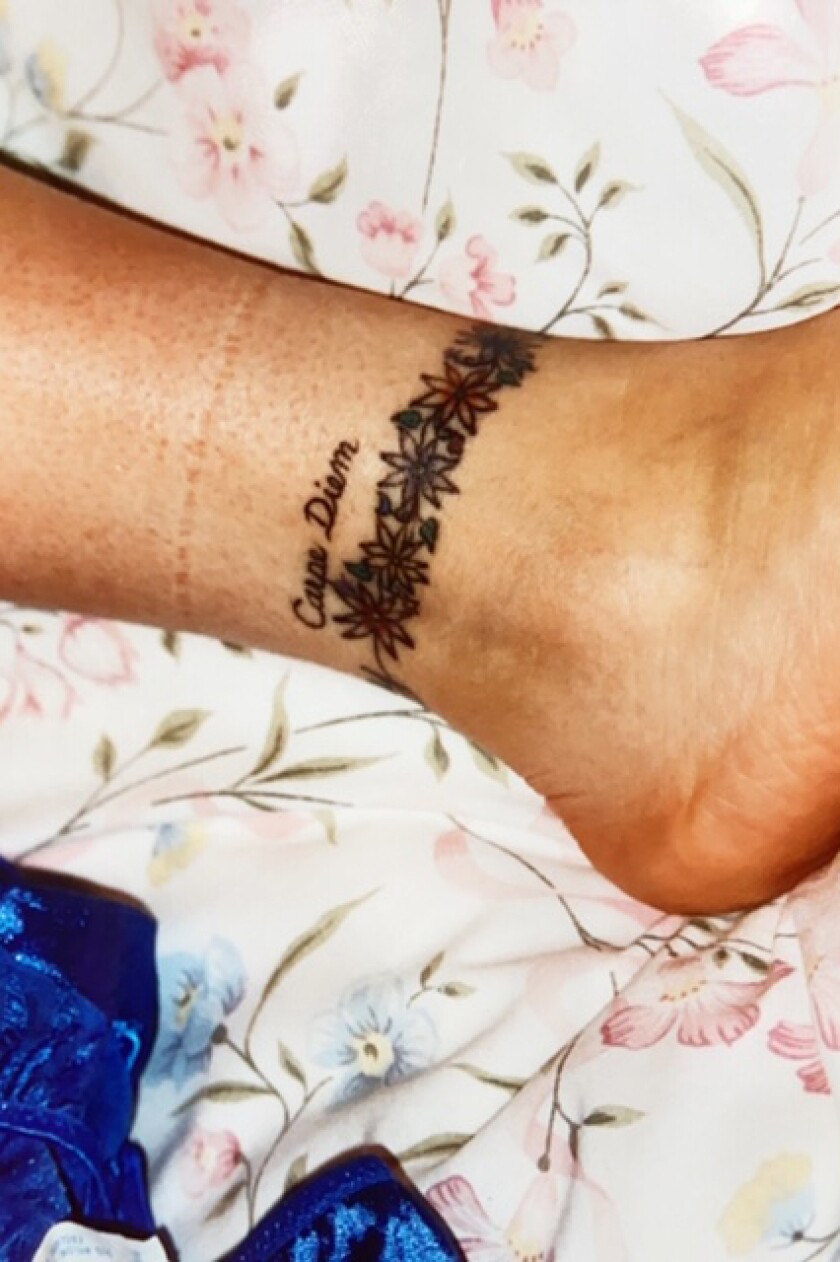 I will be the first to admit that the tattoo isn't a masterpiece. I insisted on drawing my own design of crude daisies and words meant to honor my dad. I assumed that the tattooer would clean up my drawing and make it pretty, but this was not the case. She made a stencil, stuck that sucker on, and got to work. Nonetheless, I was in love and I felt like a total badass. My mom sat there the whole time and smirked as I winced. "This is what YOU wanted," she said.

The reaction

I was still in high school, about to graduate in June 1992. I sprinted into my first day back at school and showed everybody my sweet new tattoo. Nobody else in my whole school had a tattoo! In the back of my mind, it registered that my friends were complimentary, but no one was particularly enthusiastic about it. Of course they weren't. It was not good. I was not going to admit that. My family was less polite, but I was on a high so I didn't hear them. I had a real tattoo, and it was the best!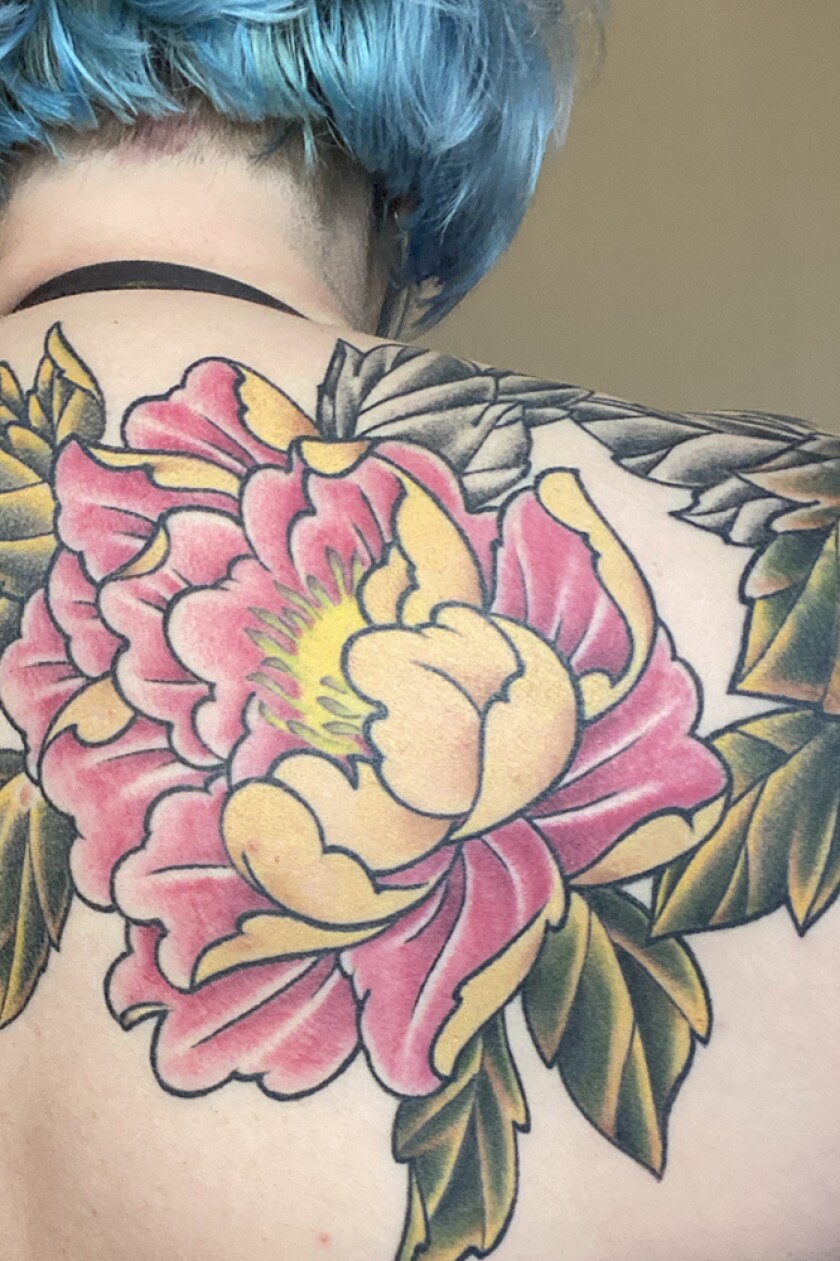 My tattoos

In my 20s I got a few random "meaningful" tattoos, including a tramp stamp applied at some dude's kitchen table. Fast-forward to my early 40s, when I ended up with a fair amount of disposable income and a job that held unconventionality as a core value. I dyed my hair blue, got out my band T-shirts, and sought out a local tattoo artist/yoga teacher whose taste and skill I was able to trust. This started a four-year cycle of tattooing and healing that resulted in full sleeves and a huge back piece. The tattoos I got later in life differ from earlier pieces in that they don't mean anything profound. They're just beautiful art that I look down at every day and feel lucky to own.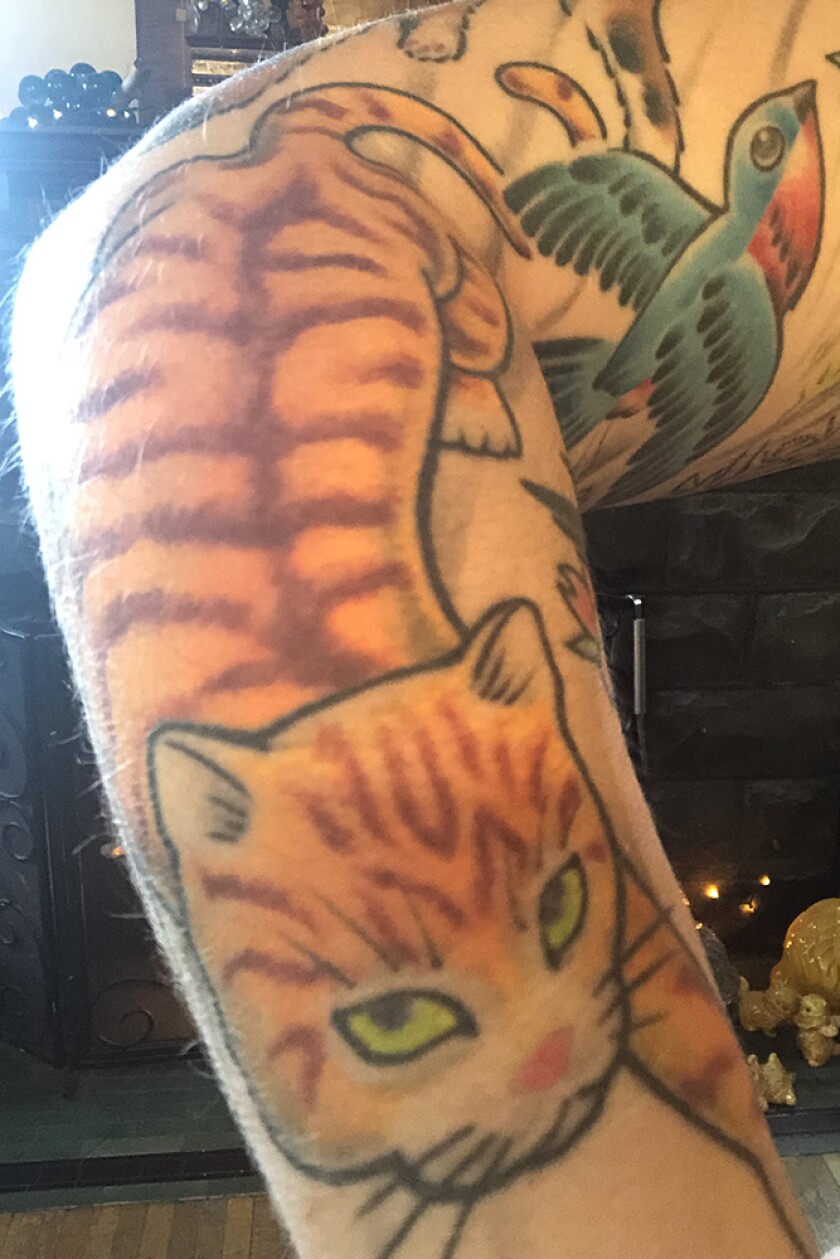 Life after tattoo: 29 years later

I think I can safely say that I have reached the "later in life" period at which I was projected to regret my tattoo. It's true that I could hate it for being a blurry mess that you can't really read anymore, but I love it because it represents a moment in time that I look back on with fondness. It was just one in a series of moves I made to try to ensure that I was a little less ordinary. If you have a tattoo that you regret, I encourage you to reframe the narrative. Love it for being a permanent reminder of the experiences that have formed you and be grateful that you have lived long enough to look back.