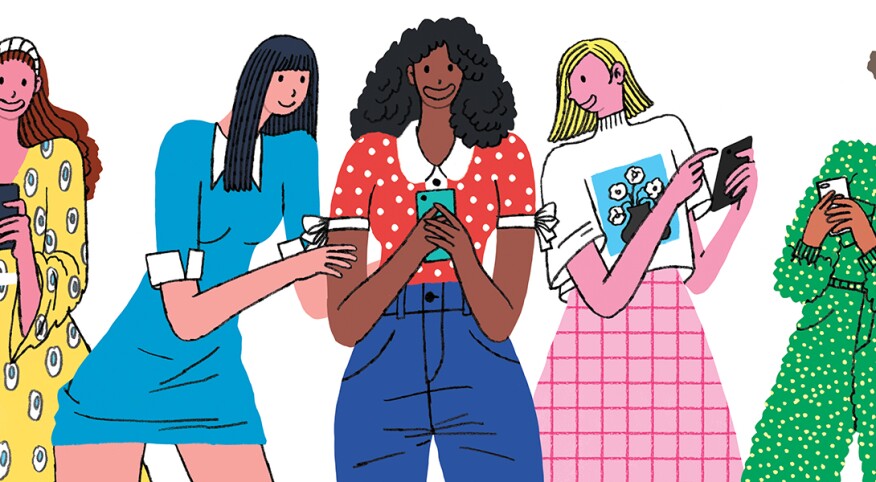 The Girlfriend From AARP is a free digital newsletter publishing every Thursday. This award-winning publication celebrates all women over 40 and trumpets the importance of female friendship. As girlfriends ourselves, we are fully aware of how vital our connections are, especially as we age. The Girlfriend also offers readers the best in health, beauty, sex, career, self-care, lifestyle and relationship coverage. No subject is off limits. We talk about anything and everything. You can subscribe to connect with other women just like you because what started as a newsletter in July 2017 has ballooned into a robust community of fabulous Gen-X women that's more than 500,000 strong and growing daily. We've launched a massively engaging Girlfriend Book Club featuring author talks and book giveaways while also hosting weekly Girlfriend Talks and virtual Happy Hours on our Girlfriend Facebook page. We've interviewed everyone from actress Susan Lucci to author Sue Monk Kidd. So, join us today. Subscribe here. After all, everyone needs a Girlfriend. And don't forget to follow us on Instagram. AND, The Girlfriend has launched a quarterly Relax & Radiate Crate. You'll love it. Subscribe to the free newsletter here.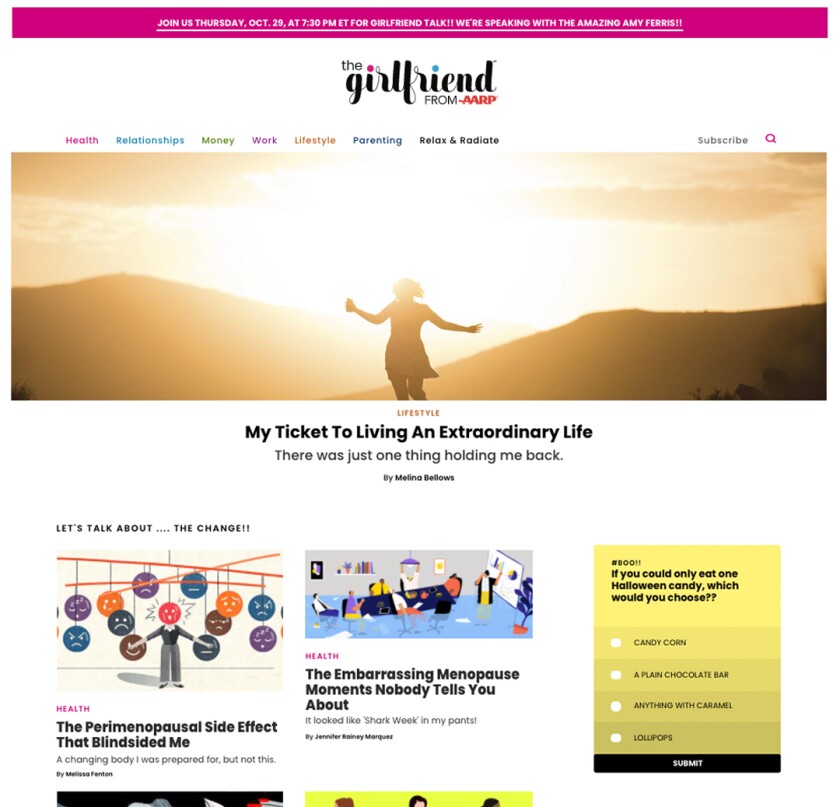 Sisters From AARP is a free digital newsletter publishing every Tuesday. One of many examples of AARP's longstanding commitment to serving diverse communities, this award-winning publication centers on and celebrates Black women. You can subscribe to connect with your own community, or to lean into and learn about the lives of women who matter to you. Every issue delivers "Real Talk for Real Sisters" — affirmation, authentic sharing and smart advice. Sisters offers readers the very best of health and fitness, work and money, relationships, fashion and beauty, entertainment, self-care, and more, from a cultural perspective. Music lovers will enjoy Sisters' signature playlists, streamable for free on Spotify. You'll find collections customized for working out, walking, romance and more. Entertain your brain with fun quizzes. Connect with Sisters on Facebook to enjoy lively discussions and livestreamed interviews with African-American personalities. And don't forget to follow us on Instagram. Subscribe here.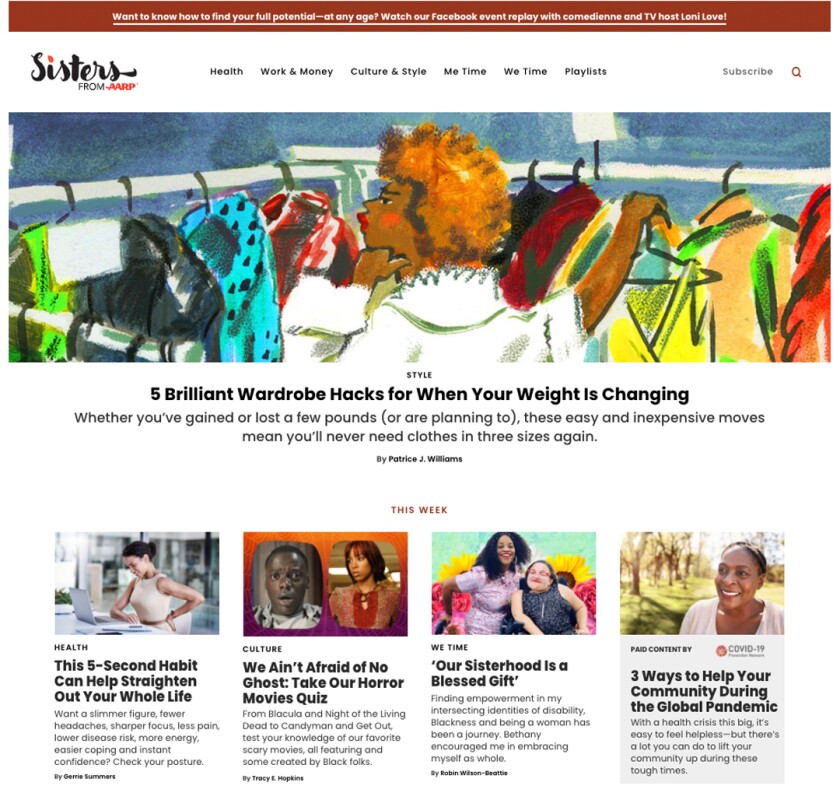 The Ethel From AARP is a free digital newsletter that publishes every second and fourth Wednesday of the month. As part of AARP's long-time commitment to serve those over 50, this publication focuses on and celebrates women who weren't born yesterday. The newsletter that champions the idea of older women owning their age is named after the incredible AARP Founder Ethel Percy Andrus. She once said, "old age is not a defeat, but a victory, not a punishment, but a privilege." And we couldn't agree more. The Ethel's aim is to empower women as they reinvent what it means to age. So, let's smash the stereotypes about growing older and own the conversation! The Ethel will help women live their greatest lives by offering the best stories related to sex, health, beauty, career, and ageism in every single issue. it's created by women for women, with a voice that's positive, inclusive and, at times, brutally honest. So subscribe today and follow us on Facebook.