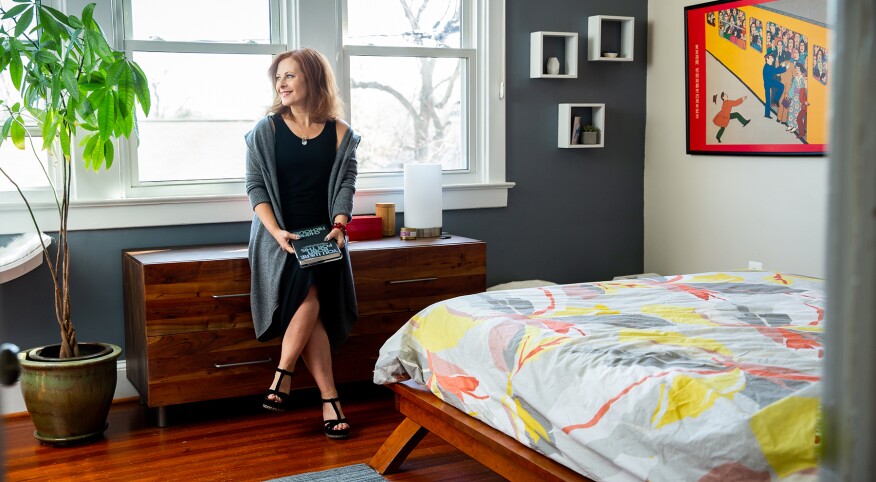 Eileen Fisher is stalking me on social media. No, not the founder, but the brand. Everywhere I turn, from Instagram to Facebook, I'm confronted with comfortable and sophisticated sweaters made with responsible wool, wedge booties to soothe my aching feet, and a constant reminder that I am very much a woman of a certain age.

This started happening right around the time I turned 50. Coincidence? I think not. The funny thing is I'm not only cool with it, I say bring it on. I had spent the past few years stuck in fashion limbo, somewhere between youthful exuberance and frump-town. I found myself becoming more and more frustrated with clothes shopping. Everything was either too expensive, too cheap-looking, too ill-fitting, too ugly or a combination of all of the above. I had more important things to do than to fret over my clothes each morning, so I went in search of a solution.

I found that a few key brands like J.Jill, J.Crew and Anthropologie generally had options that worked for my taste, budget and frame. But it was Eileen Fisher (and Banana Republic and others) that hit the sweet spot. The clothes can be pricey, so I have a few key pieces that I mix with more affordable brands.

As I settle into my 50th year, I'm all about comfort and ease, preferring the simplicity of a capsule wardrobe over a mishmash of random brands and colors. Give me a drawer full of black washable crepe pants, organic cotton jersey blouses and understated yet elegant jackets over the latest trends any day. If this means that I have officially turned into my mother, so be it.

My mother fell hard for Eileen Fisher back in the 1980s, when the company was just starting out. The neutral colors and simple shapes were the perfect backdrop for her collection of oversized Bakelite bangles and handcrafted necklaces. An artist through and through, Mom always looked incredibly put together. She dressed and accessorized like no one else in our conservative D.C. neighborhood.

Of course, at 20 years old I was determined never, ever to dress like her, preferring more form-fitting clothes and brands like Urban Outfitters to anything that remotely made me look artsy, or God forbid, middle-aged. Oh, how things have changed.

Now I relish the idea of slipping into oh-so-forgiving elastic-waist pants and a simple everyday uniform. Does it mean I am giving up and slipping quietly into a frumpy, invisible future? Hell no! I still want to show off my waist now that it has reemerged after three months of Orangetheory.

And when I go out with my husband or friends, I take care in how I look — mostly because I want to feel confident and good about myself, not because I need attention or compliments like I did when I was younger. A nice bright lipstick and pretty jewelry keep me from fading into the background too much, or so I'd like to think. These days, I'm happy to look in the mirror and occasionally see glimpses of my mom smiling back at me, decked out in Eileen Fisher gray, white and black and proudly wearing her age with confidence, style and a little touch of sass.