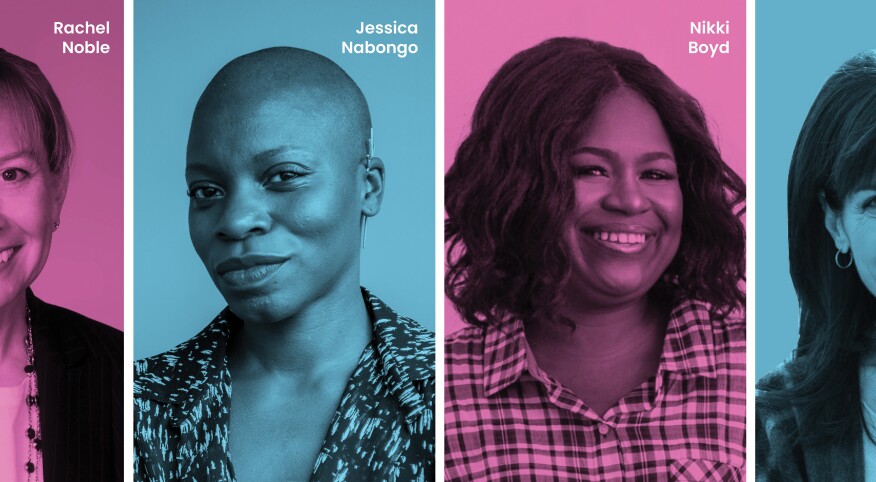 The Girlfriend, a free weekly e-newsletter for Gen-X women, has partnered with Members Only Access, which offers premium content that is free and exclusively available to AARP members as a benefit of AARP membership.

The result is "The Girlfriend: In Conversation," a new weekly audio series featuring fascinating female thought leaders and trailblazers talking about topics that are top of mind and that impact our lives. Starting with a four-part series, you'll hear how to snag the best travel deals; make small tweaks that will transform your home; create greater joy in your life; and get a better handle on your finances in 2021. The first episode launched July 29, so visit aarp.org/TheGirlfriendInConversation to listen. The other three episodes will be released on subsequent Thursdays, on August 5, August 12 and August 19.

And that's not all. The audio series is rolling out in conjunction with a four-part special series of articles in The Girlfriend that talk about the various benefits of AARP membership.

Hosted by Executive Editor of Specialized Content Shelley Emling, the first episode of the audio series featuring mental health expert Rachel Noble, however, is available to everyone — not only AARP members.

To listen to the other three episodes, visit aarp.org/TheGirlfriendInConversation and sign into your AARP account. If you're not an AARP Member yet, join today to access the entire exclusive audio series. Your membership also helps AARP create programs that benefit people 50+.

Learn about the amazing women featured in the audio series:


July 29 — Rachel Noble is a licensed therapist who loves her work. She's also a writer on mental health issues and has published articles on mental health topics for AARP, The Washington Post, and other publications. She is a frequent speaker on resilience, happiness and burnout. She also is an expert featured in a recent series of brain health challenges on mental well-being created by AARP® Staying Sharp®.
August 5 — Jessica Nabongo is a wanderlust, writer, entrepreneur, public speaker and travel influencer. She wants to use her story to educate and inspire others to travel and experience the world around them. In October 2019, she became the first documented black woman to visit every country in the world. She uses her site, The Catch Me If You Can, to share her story and to build community.

August 12 — Nikki Boyd is a home lifestyle influencer, professional organizer, and author who loves injecting eloquence and grace into living and business spaces. A home and work lifestyle expert, she inspires people to transform their homes into beautiful havens. She is a trendsetter with a massive fan base surpassing 510K YouTube subscribers. She's also the author of Beautifully Organized: A Guide to Function and Style in Your Home and Beautifully Organized Home Planner: The Ultimate Step-by-Step Guide to Organizing your Home Life.

August 19 — Jean Chatzky is the founder and CEO of HerMoney.com and FinanceFixx. She is the host of the podcast HerMoney With Jean Chatzky. The financial editor of NBC Today for 25 years and the Financial Ambassador for AARP, she appears frequently on CNN, MSNBC and was a recurring guest on The Oprah Winfrey Show. Her latest book is Women with Money: The Judgment-Free Guide to Creating the Joyful, Less Stressed, Purposeful (and Yes, Rich) Life You Deserve.
LEARN MORE ABOUT MEMBERS ONLY ACCESS

AARP offers premium content that is free and exclusively available to AARP members as a benefit of AARP membership. Accessed through a special area on AARP.org, you'll find on-demand video like full-length films and documentaries, lectures by top professors, concerts, cooking demonstrations, travel videos and art tutorials. You can also read popular books online, and download in-depth reports and guides on topics important to the 50+ audience, Spotify playlists curated by legendary musicians, and audio interviews with today's top experts in a variety of fields.