Kelly Ripa Reveals Her Top Priority On Her 50th Birthday
And why she'd make the worst country music singer.
On October 2, Kelly Ripa celebrated a milestone birthday. It's hard to believe the almost preternaturally perky co-host of Live with Kelly and Ryan has had 50 turns around the sun. While she's always been open about her use of Botox, as she faces her midcentury mark, Ripa is moving toward what nourishes her from the inside out. That includes a healthful diet and continuously connecting with family and friends.

Ripa, who shares three children with husband of 24 years Mark Consuelos, realizes she's been living the dream. "Dare I say that I have been enormously blessed? I have in my life been exposed to and been raised by and grown up with and worked with and married into a family of the best people," she told The Girlfriend in an exclusive interview.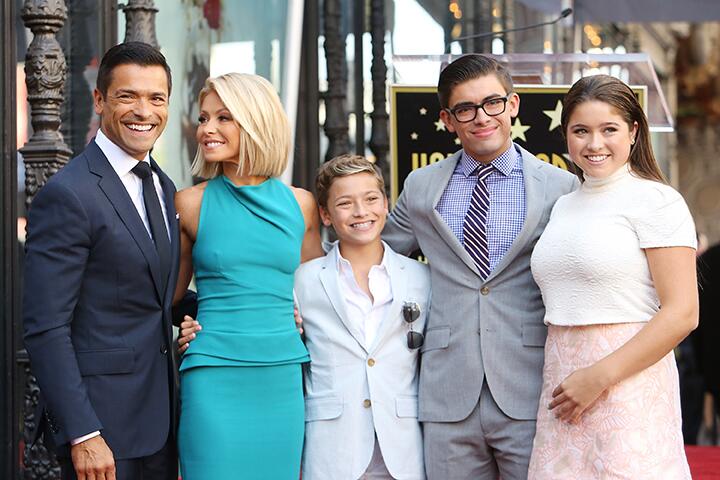 Ripa jokes a friend told her she'd make the worst country music singer. "What would I sing about?" she joked. "Everything is great, and my husband is great, and my kids are great." Ripa added "I've been so fortunate in my life. I've had an endless support system of friends and coworkers and family my entire life."

Ripa decided the next chapter of her life will be about helping others. "At 50 I feel like I want to give back to other people. I've been so fortunate in my life, that I want to spend the next decade figuring out how I can help others."

What else is Ripa up to at 50?

Making health and wellness a priority:

"I do all the right things," Ripa said. "I eat a healthy diet, but I still had one part of my life that wasn't optimal. I realized that the older you get, the more you have to make certain decisions. Do I go for a run? Do I get Botox? For me, it was realizing that it's what goes in that affects me more than anything." In her pursuit of a healthier approach, Ripa partnered with personalized vitamin program Persona Nutrition. On the road to her 50th, Ripa takes "a more natural approach to everything in my life. That's the biggest shift that I've seen."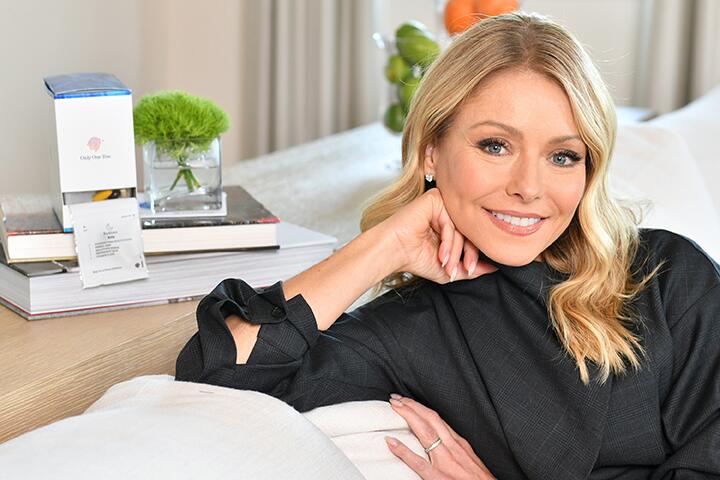 Ripa compared this version of herself with what came before. "I didn't hydrate in my 30s; I barely hydrated in my 40s. I didn't do the things I knew I should. But supplements help me figure these things out. They allow me to digest better, go to sleep better." Ripa adds that in some ways "I try to expose my feet to the earth. I work on camera, so I know how ridiculous it sounds. I wear makeup every day. But as soon as the camera is off, the makeup comes off. I like being myself."

Girlfriends get you through:

While Ripa lives a busy life, she mentions a tight-knit group of girlfriends always there for each other. "I've been so so lucky," she said. "I've had the same group of girlfriends for a really long time. I have my at-home friends, the OG friends from kindergarten, ballet school friends. I also have my second group of OG friends, the friends I made when I had kids. We all get together on our birthdays and go out."

But everything is different this year. Ripa said within her group of girlfriends, "There are three of us having birthdays and not getting together." The trio has been trying to figure out how best to celebrate. "Should we Zoom? We all feel very cautious," Ripa adds. Besides, "I have not thought about my birthday at all. I've been so pandemic fixated. I always thought we would do some sort of a big dinner with my families." She won't be able to celebrate with her husband either. "Mark is in Vancouver, filming Riverdale and they're very strict, he can't come home." Ripa's friends are in similar circumstances. "We are married to people who travel a lot, so we've found a lot of comfort in each other."

Ripa and her girlfriends might gather for an outdoor meal on the rooftop of Ripa's NYC building and it seems appropriate these strong women celebrate together. "We are each other's emergency calls. We go to chemo with each other if someone is going through chemo. They've gotten me through the hardest time in my professional life. They've gotten me through the hardest times in my personal life. When there is unsteadiness or chaos in the world. We check in with each other and make sure that everything is okay."

As for appreciating her girlfriends, Ripa says "We are the luckiest. We need to be good to each other. Strong friendships are everything. It's the girls that get you through."