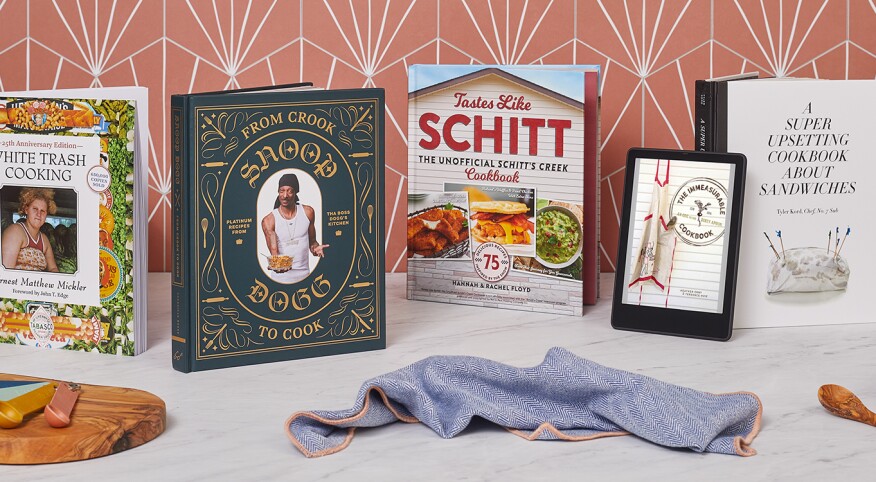 I had the pleasure of meeting a young couple recently who had produced a true labor of love — a cookbook. But not just any old cookbook. They put a great idea into motion — writing a homegrown cookbook that requires (demands!) no measuring. They had me at "no measuring." (See below.) Now on a cookbook binge of sorts, I sought and found some other really cool cookbooks out there. Although there will always be a place for the red-and-white-checkered cookbook so many of us have on our shelves, here are some fun and unique alternatives to the traditional.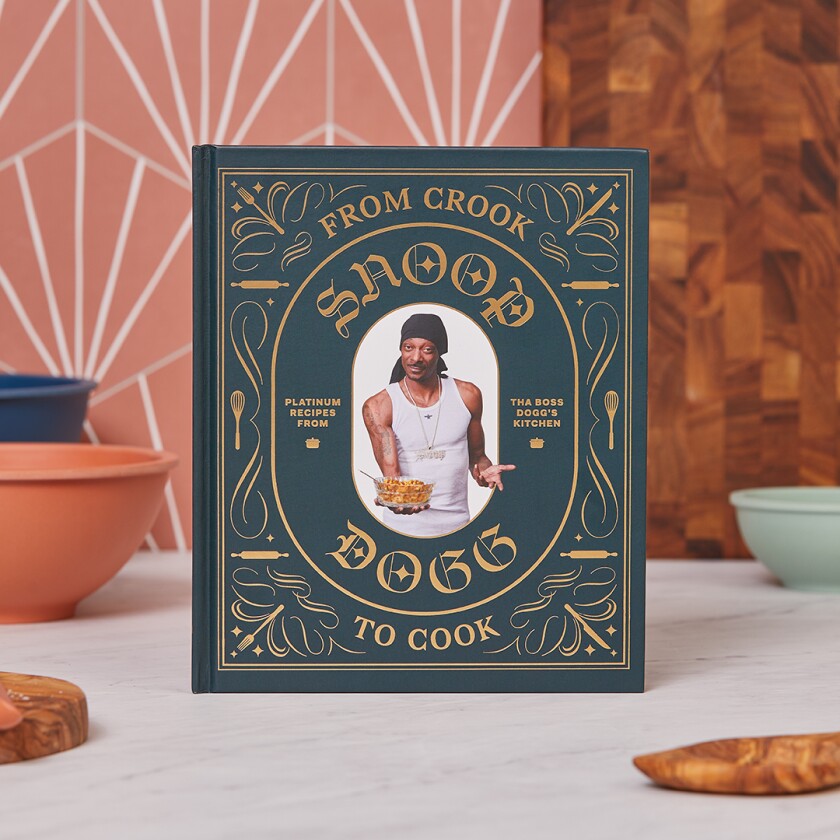 From Crook to Cook: Platinum Recipes from Tha Boss Dogg's Kitchen by Snoop Dogg, 2018.

It's no secret that Snoop Dogg's BFF is Martha Stewart (she wrote the book's foreword), so let's assume the pages of this cookbook are filled with her culinary influence. Although this is his first cookbook, Snoop has given us a taste of his skills in the kitchen on the Emmy-nominated show Martha & Snoop's Potluck Dinner Party. Recipes include mac and cheese, po' boys, fried bologna sandwiches with chips and other soul food staples, as well as classic favorites such as soft flour tacos and easy orange chicken. He even kicks it up a notch with his own takes on lobster thermidor and filet mignon! If you're looking for treats (try Cinnamon Rollin') and drinks (try Gin and Juice), he's got those, too. Included are original Snoop stories, as well as photos from behind the scenes. "You know it's blazin' up in my kitchen," Snoop Dogg said. "I'm takin' the cookbook game higher with a dipped and whipped collection of my favorite recipes, ya dig?"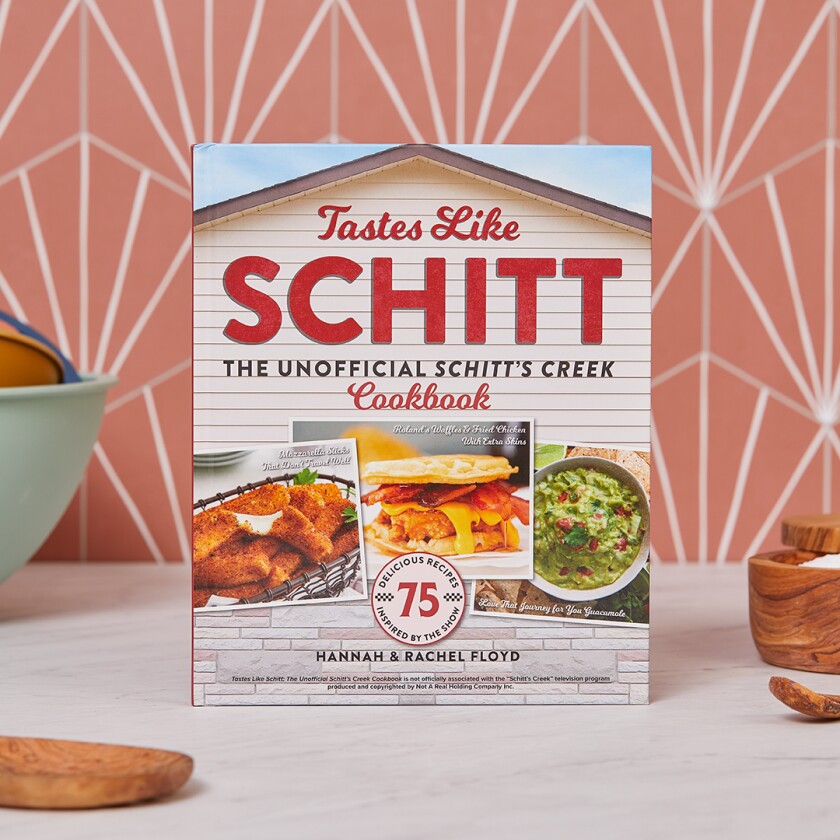 Tastes like Schitt: The Unofficial Schitt's Creek Cookbook by Rachel and Hannah Floyd, 2022.

Seventy-five recipes pay tribute to the imaginary TV town of Schitt's Creek, its inhabitants and its haunts. Familiar people and places include the Rosebud Motel, Café Tropical, Jocelyn and Twyla. Among the featured drinks, apps, main dishes and sweets, some of the namesakes include Rosebud Motel Cinnamon Rolls or Sloppy Jocelyns. The easy recipes are promised to be accessible for chefs at any level. Oh, and if you haven't yet, do watch the show. Not only is it brilliant but also it will add to the fun of cooking up these delights.
A Super Upsetting Cookbook About Sandwiches by Tyler Kord, 2016.

Chef at New York's No. 7 Sub, Tyler Kord presents wonderful food and clever recipe names in his cookbook. Kord offers 192 pages that transform a boring sandwich into a masterpiece. Featured are the Don't Cry for Me, Argentina Sandwich, roast beef with crispy shallots, and the roasted broccoli sandwich. Don't miss the smoky French dressing, described as a mayonnaise that tastes just like pho. If you're into veggies, Chef Kord offers up some sandwich ideas if you've grown tired of having your vegetables in salads only.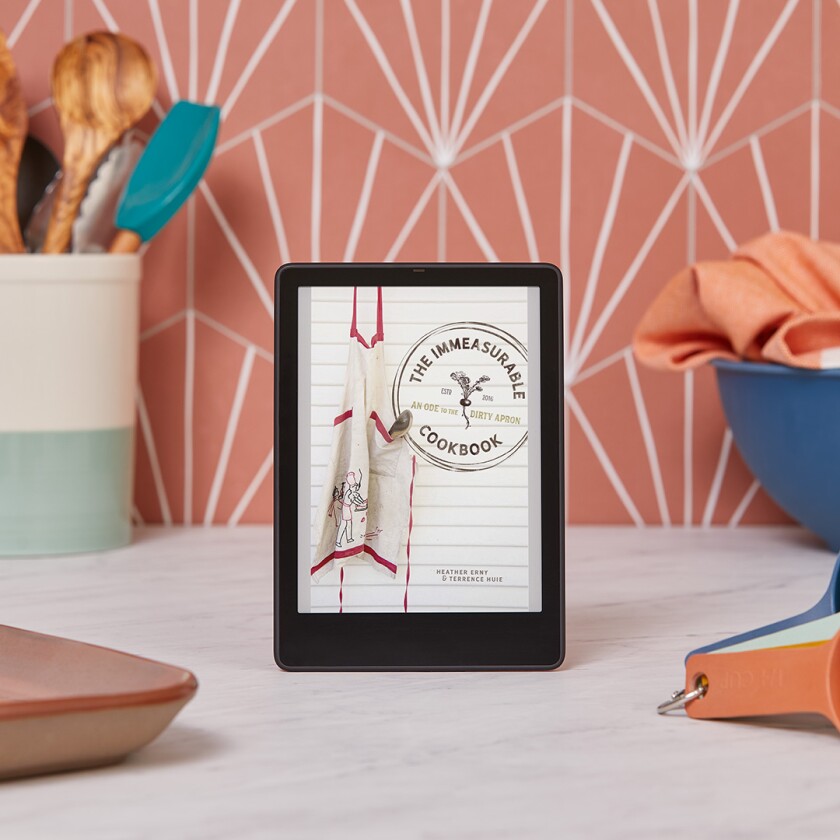 The Immeasurable Cookbook: An Ode to the Dirty Apron by Heather Erny and Terrence Huie, 2017.

According to its authors, this "no measuring needed" cookbook "focuses on the sights and smells of the kitchen to help you learn the art of cooking." This cookbook's creative prose (they're writers, as well) and beautiful illustrations (they're photographers, as well) tie in nicely with some traditional and some not-so-traditional recipes. Amazon's description of the book says it all: "The Immeasurable Cookbook is a sensory driven, no measuring cups, forget the teaspoons, throw away your timers, stress free, worry free, remember to have fun, turn the music up, make a mess, don't worry about mistakes, sample as you go, feed the people you love cookbook." Must tries: The Family Heirloom: Fried Green Tomato Sliders and The Open Sesame: Cucumber Halibut Salad. This cookbook is more of an experience and a philosophy rather than just a collection of recipes.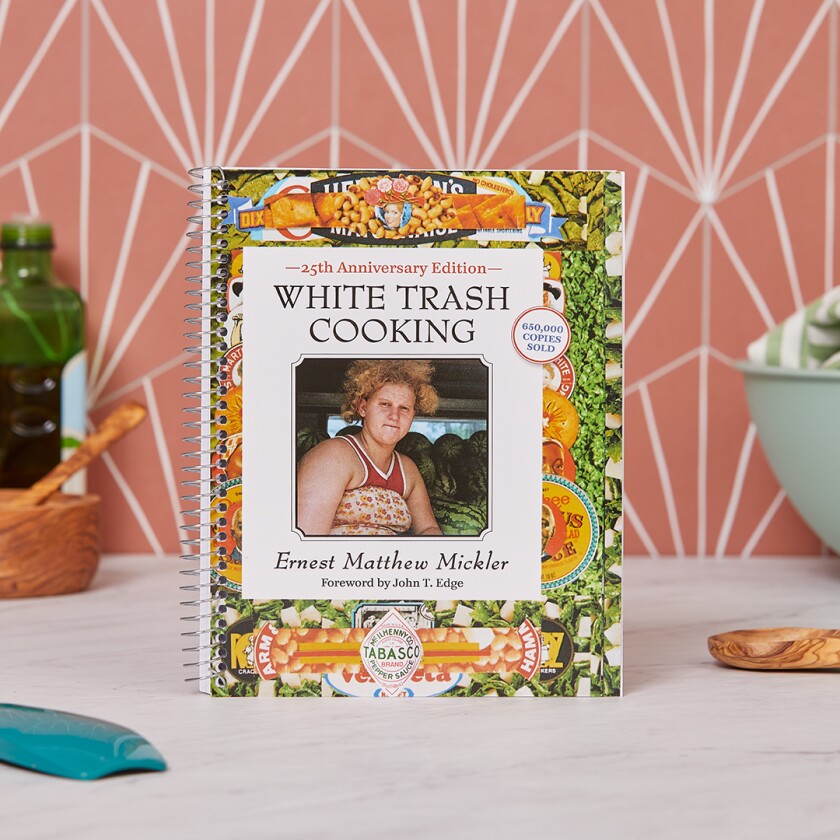 White Trash Cooking: 25th Anniversary Edition by Ernest Matthew Mickler, 2011.

Don't let the name fool you (too) much — this cookbook is widely considered a Southern classic. The author collected recipes from Key West to West Virginia to Southern states in between, offering more than 200 recipes and 45 color photographs. Who wouldn't want to try their hand at whipping up Charlotte's Mother's Apple Charlotte or Tutti's Fancy Fruited Porkettes?

In addition to recipes, Mickler seasons the cookbook with clever narratives and sprinkles it with hospitality traditions. Though some recipes might give you pause — Oven-Baked Possum — others are universally tempting, such as Cracklin' Corn Pone or Bette's Sister-in-Law's Deep-Fried Eggplant. Cheers to trying the recipes found in these super cookbooks and others like them. Cooking, after all, is meant to be fun, as much as in the process as in the eating. I can definitely see some How You Doin' Spaghetti and Meatballs in your culinary future!

What's your go-to cookbook, time and time again? Let us know in the comments below.