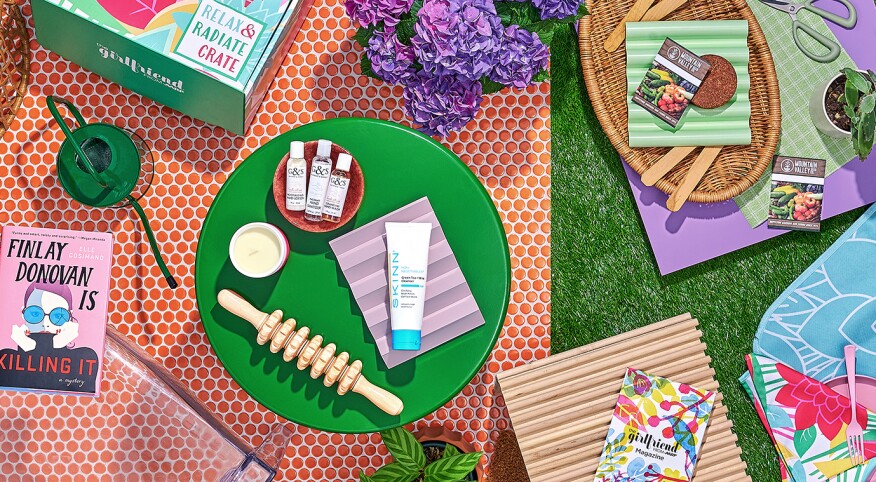 In September 2020, The Girlfriend team was thrilled to launch our quarterly subscription box, the Relax & Radiate Crate, that's truly the gift to yourself (or someone else) that keeps on giving. We continue to work hard to choose a seasonal assortment of unique and custom-designed home, beauty and wellness items that's sure to make the unboxing experience exciting. Every. Single. Time.

In addition, our idea of creating a meaningful community of amazing women — all crate subscribers — through our Relax & Radiate Club on Facebook has truly taken off, with the club already drawing more than 4,000 members. The exclusive group from The Girlfriend is a place where we can relax, unwind and encourage each other to live our best lives. Members also enjoy access to special contests, fabulous giveaways, and content created just for you.

Watch our official unboxing video below...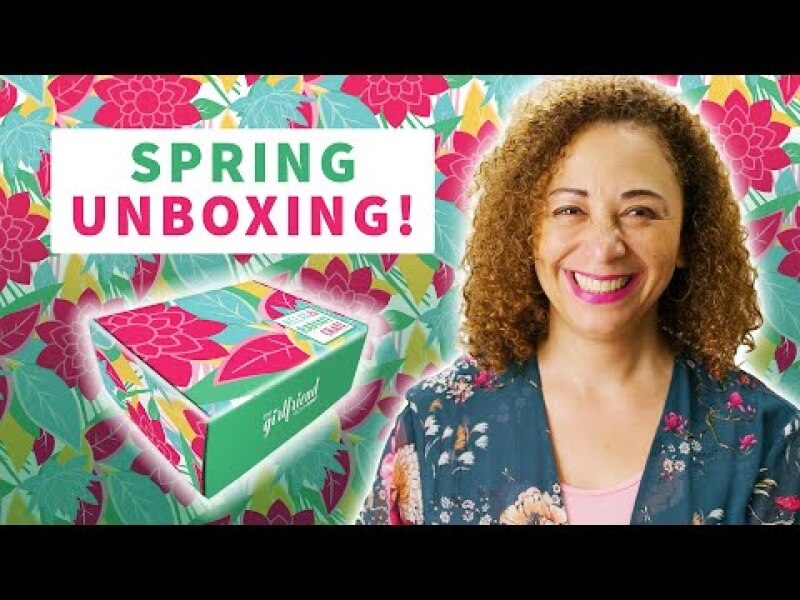 Relax & Radiate Crate - Spring 2022 Unboxing

Before we get to the items inside our Spring 2022 Crate, here are just a few comments we've received from those fortunate enough to have gotten one:

"I just love every single thing! It was my first one and the bar is high!! Can't wait for the next one!!!" — Debbie B.

"Wow. Just wow. This is the best subscription box I've ever received and I subscribe to others. Everything is amazing." — Michele C.

"The crate was amazing! It was my first one. It was so much fun! I can hardly wait for the next one to get here!" — Diana H.

Like what you're reading? Good news!! Our Summer 2022 Relax & Radiate Crate is now available! Quantities are limited, so be sure to subscribe today at relaxandradiate.com to get yours.


And now.... drumroll, please! Here's everything in our Spring 2022 Relax & Radiate Crate revealed — items designed to help you both Grow & Glow!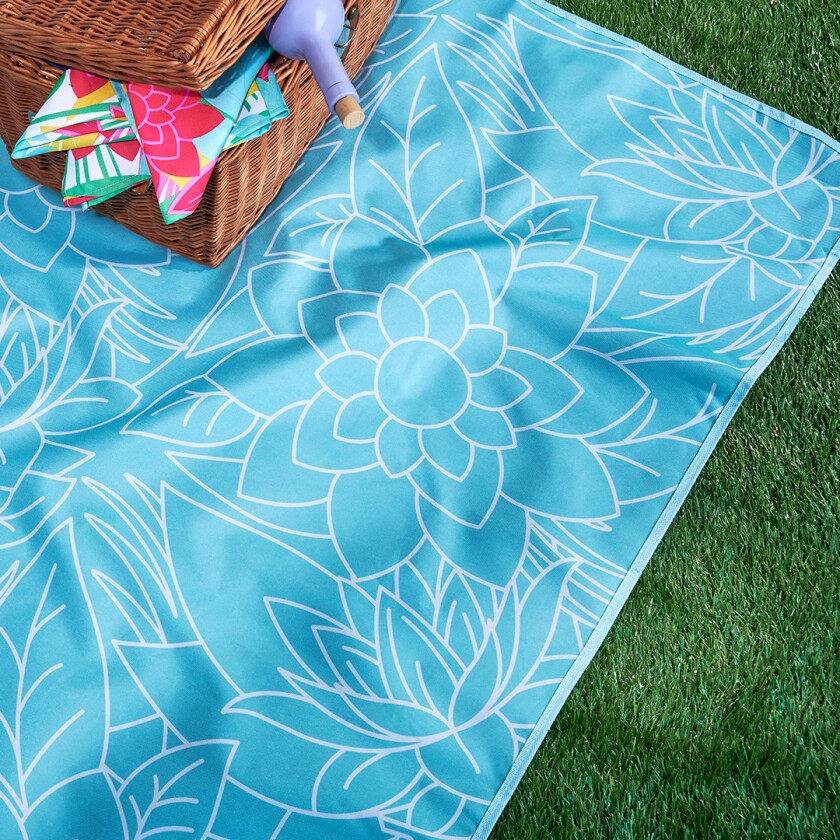 An attractive outdoor picnic blanket that folds up easily and is sure to impress family and friends.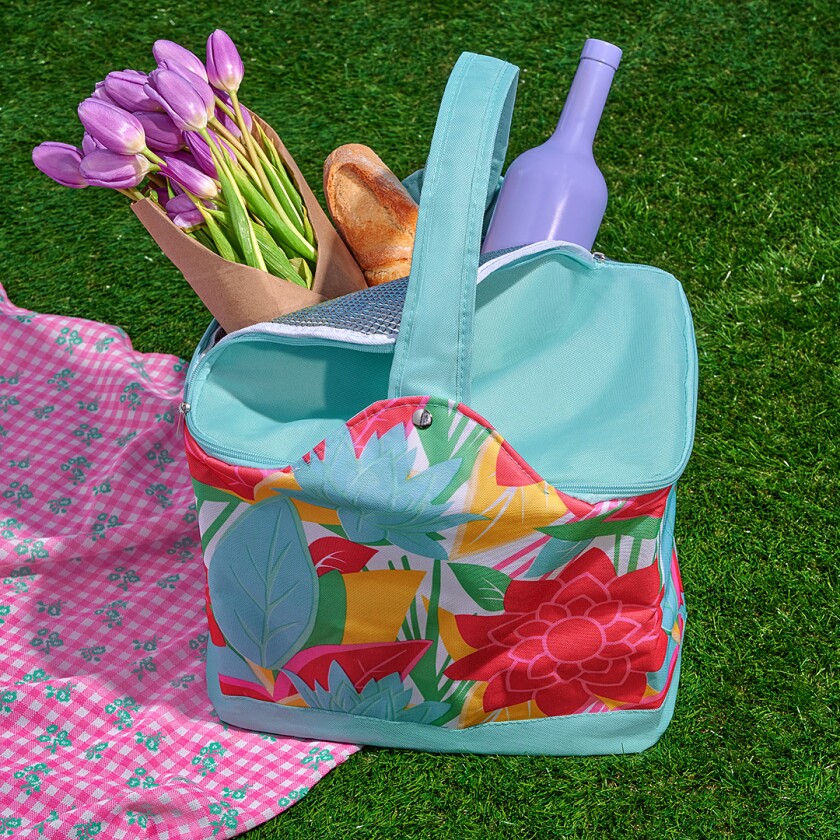 A high-quality picnic basket that's both sturdy and portable. And it perfectly complements the blanket!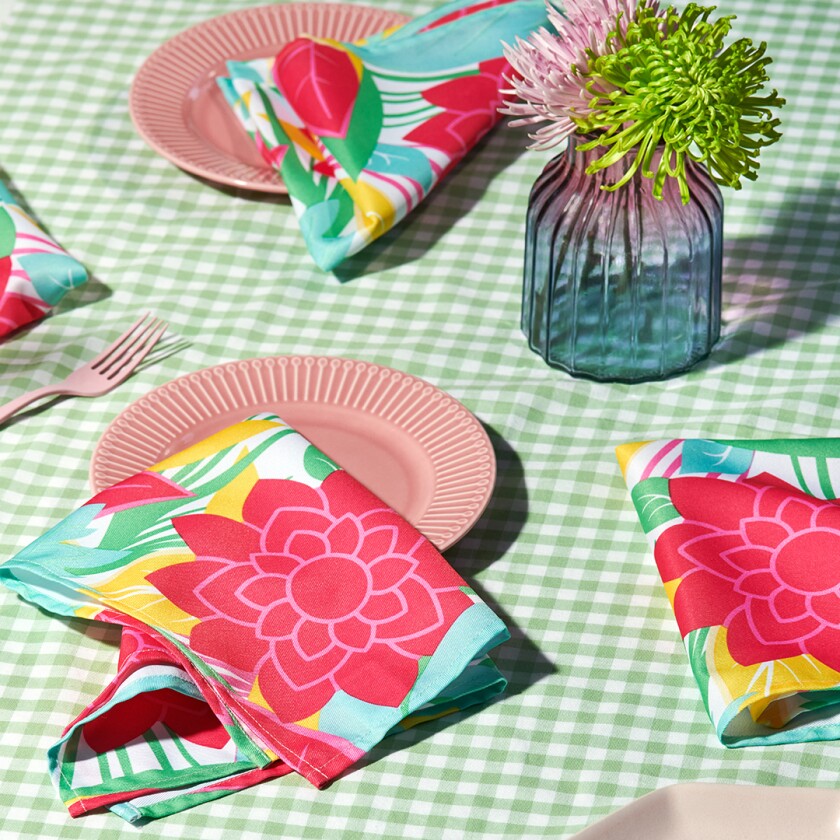 A set of colorful napkins, perfect for a picnic, everyday use, or even a special occasion.


A set of plant watering globes. Just fill with water, insert the stem into the soil, and these globes will slowly water your plants for weeks.


A decorative white planter pot in a modern minimalistic style that goes well with plants of any color.


A grow-your-own-herb kit complete with a soil puck. You will receive one of the following: basil, parsley, or dill.


An easy-to-use body massage roller that can help improve blood circulation while also relieving stress and aches.


A lavish green tea and mint facial cleanser from SKINN to help you gently exfoliate and rinse away impurities.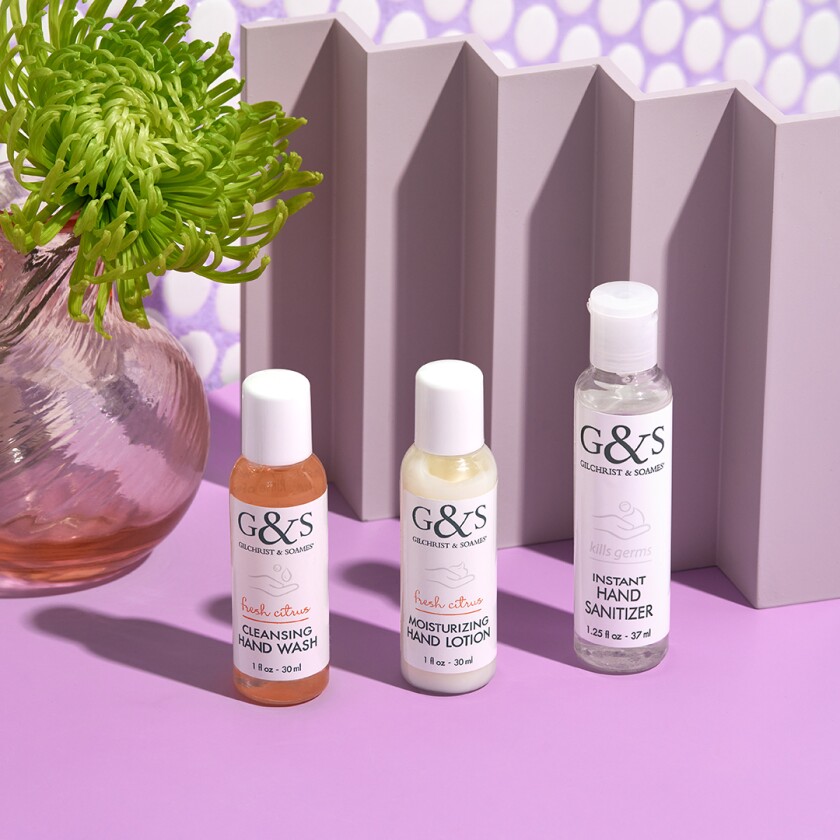 A Gilchrist & Soames Healthy Hands Trio, the exclusive hand wash and lotion that feature expertly blended fresh citrus notes of orange blossom and mandarin to create an invigorating and uplifting fragrance while cleansing and moisturizing your hands. G&S instant hand sanitizer gel is an OTC product listed with the FDA.



We know you love candles which is why we'll be putting one in every quarterly crate, all with scents that will set the mood for each season.


A hardcover book because everyone can always use a great new read!


A mini-magazine with content created just for you.

Again, please connect with us at thegirlfriend.com/rrclub. We can't wait to enjoy the season with you.