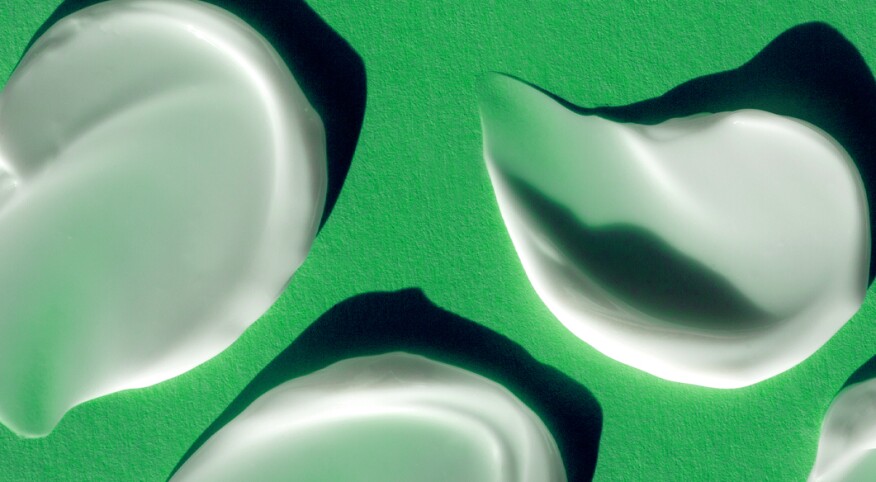 The title essay in the late Nora Ephron's collection, I Feel Bad About My Neck: And Other Thoughts on Being a Woman, is one to which so many of us can relate. It's a sobering moment when you look in the mirror and wonder how your childhood piano teacher's neck is suddenly attached to your head.

As a woman closer to 60 than 50, I am well versed in the search for elusive miracle beauty products. I read online articles, follow beauty influencers (there are some wonderful ones for women 50-plus) and am a sucker for a compelling ad campaign.

My hunt for a neck cream that would deliver real results led me on a Goldilocks-like search. (Why do you think she wore a cape? They are very good at concealing necks.)

The three products I tried all have their fans as well as those who feel the product fell short on expectations. My approach was unscientific, and the goal was to see some semblance of tightening, firming and improved texture in broad daylight. I did not use any lasers or professional treatments on my neck and décolletage area while using these products.

Most expensive

Perricone MD Cold Plasma Plus+ Sub D/Neck

$135 on Ulta.com

This product has many favorable reviews, so and I was excited to try it. The cream boasts 85 percent improvement in skin elasticity (in a clinical study with 26 people over eight weeks) and uses a liquid crystal delivery method to tighten and brighten your neck and jawline.

Multiple reviewers noted a fishy smell to the product. The smell was so strong that I used it for a week and returned it to the store. Again, the five-star reviews are compelling, and more than one commented they'll live with the smell because of the results. I just wasn't one of them.

Slightly less expensive

StriVectin TL Advanced Tightening Neck Cream PLUS

$95 on Ulta.com

For the past two years, this cream has earned a basketful of awards in beauty and antiaging categories. After 12 weeks, a whopping 96 percent of users saw a noticeable difference in laxity and fine lines (90 percent could see a difference after eight weeks).

That was good enough for me, so I gave this a try. I used the cream as directed every night for a month. Most beauty treatments recommend a solid three months of regular use before you judge results, but I was looking for faster gratification. My neck looked smoother, but I did not see a visible tightening or firming effect. I liked this product but did not love it. Goldilocks' search continued.

Least expensive … and just right for me

Gold Bond Ultimate Neck and Chest Firming Cream

$9.49 on Walgreens.com

The drugstore is one of my favorite places to check out new beauty and skin-care items. My search for a neck cream that had excellent reviews, impressive stats and an affordable price led me to my absolute winner.

Ingredients include salicylic acid and stress response proteins, and the research results are outstanding. After one day, 85 percent of users saw an improvement in texture; after two weeks, 97 percent had firmer skin; after six weeks, 88 percent had improvement in skin elasticity. And it's fragrance free.

I used it twice a day as directed, and within a week I noticed a huge difference in my skin's texture. Within the month I could see a much tighter appearance. My friend Teri even asked, "Did you do something to your neck? It looks great." When friends start noticing your neck, you know you've found the holy grail of neck creams. I keep a picture of the purple and white tube on my phone because I recommend it so often.

The last time I went to buy some, my store was sold out. When Goldilocks talks neck creams, women listen. I might even lose the cape. I don't feel bad about my neck anymore.