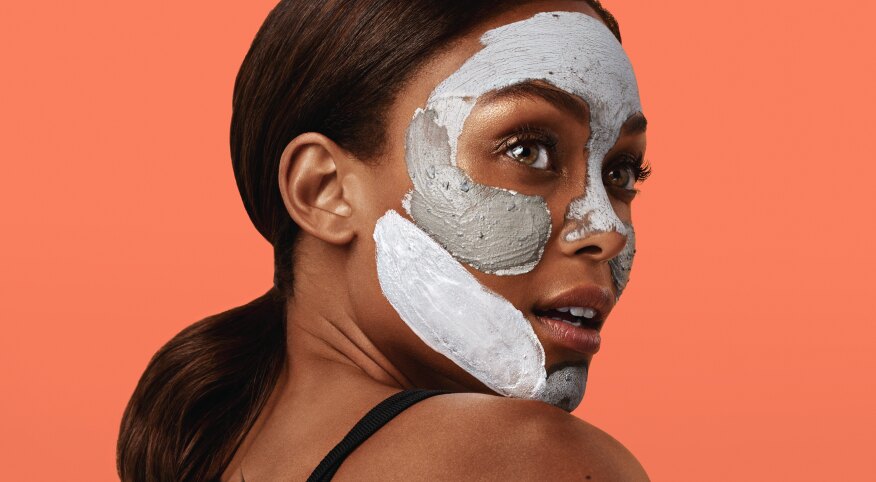 I have a guilty pleasure. Whenever my husband is traveling for work or out late for the evening, I put my kids to bed and immediately run to my bathroom to pick out a face mask from the growing selection under my sink. There is something about painting an elixir on my face or carefully placing a sheet mask that puts me into spa-mode — even if it's a night where I'll be working late into the night (the ultimate multitasking).

But I started to wonder: Was this just a way for me to reach a state of zen or were there actual benefits to these masks? My skin is certainly not that of a 16-year-old anymore! Do the cute little dollar face masks we see at Target actually do the same thing as some of the fancier face masks at Neiman Marcus? What should I be looking for in a mask? And do any of them actually have benefits? I consulted a few experts to find out how to maximize any masking session.

It's the ingredients that matter, not the price

You are better off reading labels and not price tags when it comes to masking, all of these experts agree. Zain Husain, M.D., a board-certified dermatologist at the Dermatology and Skin Surgery Center at Princeton, recommends looking for these ingredients to target aging:

Retinol (a vitamin A derivative) "improves fine lines and wrinkles, as well as improves overall texture of the skin."

Hyaluronic acid "helps retain moisture and keep the skin looking soft and supple. It may also boost skin cell production and replenish the skin's protective barrier."

Vitamin C "masks can work to brighten the complexion and texture of your skin, fight off free radicals that can lead to damage, and assist the skin's regeneration process."

You'll want to see where these ingredients are on the long list — sometimes the more expensive masks do contain a higher concentration of a valuable ingredient, but not always.

It's just as important to check on supporting ingredients as well — those that can help antiaging ingredients do their job, and those that can be irritating. Mariel Bird, a board-certified dermatologist in Arizona, says to look for these ingredients:

Aloe, rose water and oatmeal "can be soothing to sensitive skin."

Caffeine (coffee, green tea) can reduce dark circles and puffiness.

She warns that many masks are loaded with ingredients like phenoxyethanol, butylene glycol and parabens that help with absorption and antimicrobial effects but have been known to induce contact dermatitis in some people. "All-natural masks are always the way to go," she says — any added parfums or artificial dyes are a no-no.

You should use them before a big event

Beauty expert and author Jenny Patinkin lets us in on a little secret: These masks are often loaded up with water as the primary ingredient, which will "give you a quick and flattering boost of hydration but will ultimately just evaporate off of your skin." This is why masks are great to use before a big event to maximize the plumpness and glow, but once the water starts to evaporate you'll lose some of that dewiness.

Don't ditch your regular routine

Although face masks are great, fun and relaxing, these experts agree that masks are not a replacement for a regular skin-care routine. Consistency is key with face masks — like all skin products — to see results. Using a mask one to three times a week for four to six weeks is an appropriate time to see if you'll see a lasting impact. And don't forget to spot-check first to make sure you aren't going to have an allergic reaction to the product and end up with a rash all over your face!