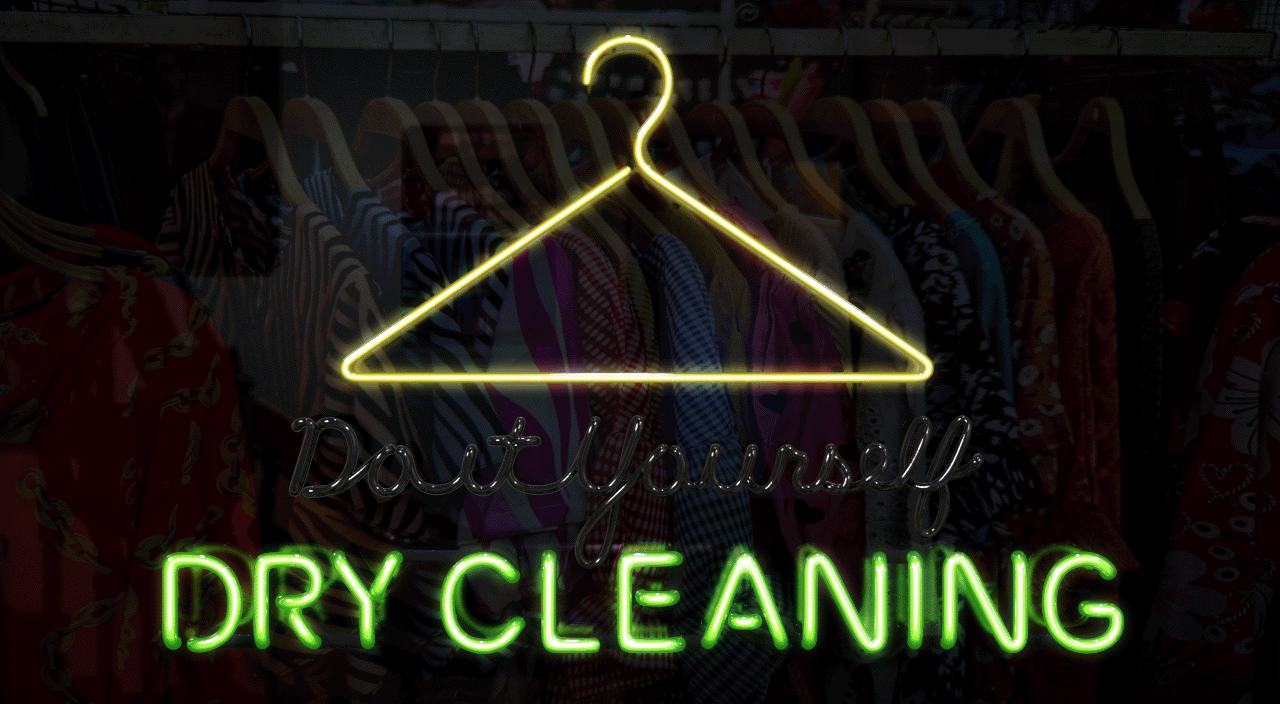 I've passed over some of the cutest outfits because the tag says, "Dry-clean only."

The only thing worse than doing the laundry is schlepping a select pile of fancy attire to the dry cleaners, paying a small fortune and driving back to retrieve my plastic-covered, environmentally unfriendly garments. When I discovered that you don't absolutely actually have to do this whole routine, I was flabbergasted. Yes, you can dry-clean your clothing at home. No, it's not that difficult or expensive. And yes, you'll save the environment and your sanity simultaneously.

There are two methods: You can either purchase a DIY kit, or you can do everything on your own. The DIY kits will typically clean 16 to 24 items, bringing your cost of dry cleaning down to about 50 cents per item. If you're going totally DIY, you'll spend about 10 cents per item. We'll explain both techniques.

DIY kit method

You will need this

A dry cleaning kit, such as Dryel At Home Dry Cleaner, ($11 at Walmart.com) or Woolite At-Home Dry Cleaner ($10 at Walgreens.com).

Step one

Read the instructions for the specific kit. The kits come with everything you'll need, including stain remover and cleaning cloths (additional cleaning cloths can be purchased).

Step two

Spot-treat the stains using the stain remover that's included, along with the absorbent pads so the stain doesn't carry over to other parts of the clothing. If the items have buttons or zippers, make sure to button or zipper or close each item so the garment's shape will stay.

Step three

Group your items according to fabric and color. Make a pile of your sweaters and another pile of your silk camisoles, for example. Dry cleaning works better when you keep your similar items together.

Step four

Put the items into the resealable dryer bag that's provided (if you have multiple groups of items, do this step one at a time), and add one of the moist towelettes (also provided) pretreated with the dry-cleaning solution. Don't overstuff the bag, which is relatively large — this will cause wrinkles.

Step five

Throw the bag into the dryer, turn it to medium or high heat and dry for 30 minutes.

Step six

Immediately take out the items and hang them. They may initially have a few wrinkles, but the wrinkles will fall out when the items hang. You most likely won't even have to iron the clothing.

DIY dry cleaning

You will need this

A dry-cleaning solvent, such as K2r Spot Lifter ($14 at Amazon.com), and a pretreatment spray or spot cleaner, such as Miss Mouth's Messy Eater ($13 at Amazon.com).

Step one

Pretreat any stains on the clothing with a pretreatment spray or spot cleaner.

Step two

Place the clothing in an airtight container or plastic bag with a few tablespoons of the dry-cleaning solvent, says Laura Avila, a lead cleaner at Sparkling Cleaning Services and owner of the Cleaningfan.com, a website. Leave the clothing and allow it to sit for 24 hours in a cool, dry place.

Step three

Remove the clothing and discard the dry-cleaning solvent.

Step four

Hang the clothing and allow it to air-dry.

Step five

Press the clothing with a warm iron.

Never DIY these items!

Though the majority of dry-clean-only items may be done at home, you should leave these to the professionals: leather, suede, wedding gowns, suits and extremely delicate fabrics such as those with sequins or beads. "The dry-cleaning process is more effective for them and can help preserve them," Avila say.

Would you ever DIY your delicate clothing? Let us know in the comments below.